[This post originally appeared in the Kids Got Game blog on Kidscreen.]

We here at No Crusts Interactive know it's not traditional to make other people's New Year's resolutions on their behalf. But in looking back over our posts of 2012, we realized that we spent much of the last year giving loads of advice on making good games and interactive experiences for kids, and hey, we think they're pretty useful if we do say so ourselves. So we're kicking off 2013 with a "highlight reel" of our favorite and most popular posts of 2012 and how they can translate into resolutions for kids development in the coming year.
Don't trick kids! Put gates on in-app purchases
In-app purchases in children's apps are totally ok and an economic reality for most developers, but putting in-app purchases behind appropriate, child-UN-friendly gates is also totally required. Tricking kids into buying things is not cool.
Make your story and game mechanics friends
Keep both story and game mechanics in mind from the beginning. Balancing the "how" to play and the "why" the story matters at all times can be a difficult design challenge, but it will reap great rewards in making your game more coherent and playable overall.
Create eBooks that support literacy skills
If the goal of your app/game/product is reading comprehension skills, follow some simple rules to make sure your eBook is actually supporting those skills. Make your experience accessible to children with different reading abilities, embed game mechanics that support literacy learning, and use animations and sound effects to highlight important parts of the story.
Don't collect more data than you need and do it in a responsible way
In the current chaotic state of the data collection market and with ever-evolving COPPA regulations, be reasonable about what kinds and amounts of data you collect and inform your users clearly about your practices. It will keep you on the right side of the law and your moral compass.
Remember, you can put more than one character into your kids game! Creating a character web — a cast of characters who interact with each other in different ways — is a great way to vary gameplay while retaining a coherent framework. Winnie the Pooh or Mickey Mouse may be a great host all by themselves, but seeing them relate to other beloved characters can open up a myriad of additional possibilities.
Do your user research, Homeland-style
When it comes to user research, do what Carrie Mathison would do — document your evidence, build a rapport with your subjects, collaborate with your fellow agents, use visuals to convey information, and get actionable intelligence. Hey, you can even use YouTube for formative user research, if you're not easily distracted by cute cats as we were in this other post…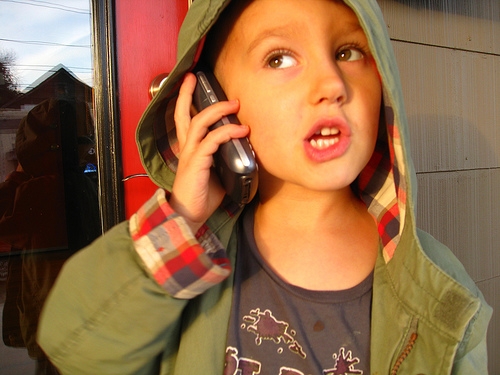 Photo © eyeliam
Play games that aren't necessarily for kids and keep your eyes open while you do — they can be a great source of new ideas. Games like Beat Sneak Bandit may be too difficult for young kids to play, but their approach to character, game mechanic, and story structure can serve as instructive examples.
Test early. Test often. Test the imperfect, unpolished stuff
Early and frequent testing is critical to any new enterprise, whether it's a game or a start-up. We're not suggesting you put the world's most abstract, minimalist product in front of your audience, but we are saying that the sooner you get eyeballs on the product, the better off you'll be. And yes, it's an uncomfortable experience, no matter how you slice it. But iteration is a reality, as we also discussed in this post about life as a game designer.
Handle brands and intellectual property with care
Working with an established brand, like Sesame Street, can bring you a built-in audience, but it's wise to follow a few simple rules: make sure you respect the existing integrity and audience of the brand; don't assume the player already knows your property; and use the medium wisely — an app is not a television show, and it shouldn't be.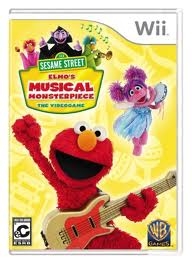 Be more like by-the-numbers-guy Nate Silver
It's hard to be objective about your own games, no matter how seasoned a developer you are. So when in doubt, let the numbers do the talking. Collecting quantifiable data from user testing can help you analyze a product objectively and adjust what you're doing to better serve your audience.
Foster curiosity, discovery, and communication
STEM (Science, Technology, Engineering, and Math) skills are not only a hot curriculum, they're also an ideal match for games. Ideal STEM gaming experiences foster kids' exploration of the world around them. The idea of using games to support STEM skills is a common theme for us, and one we featured in several posts last year, including a discussion of games as a great opportunity to practice communication and to practice exploratory, trial and error mindsets.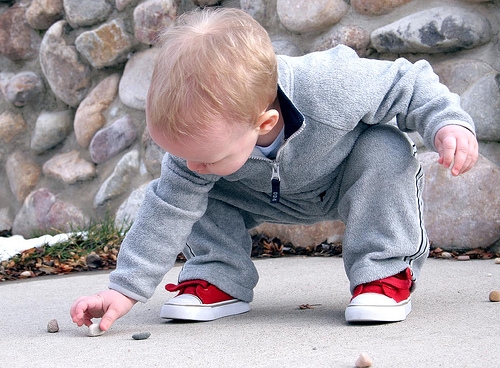 Photo © makelessnoise
So there they are, our 2013 resolutions for children's interactive media developers. We wonder what we'll be saying a year from now…
Meanwhile, conference season will soon be upon us! If you're in NYC for Kidscreen, Digital Kids, Toy Fair, Indiecade East, or any other reason, give us a yell at [email protected] or @noCrusts on Twitter.