With nearly a full year of of game releases ahead, Gamasutra is picking out noteworthy titles due in 2009 for each home and handheld platform, this time for Sony's PlayStation Portable. Though most developers seem to have shifted their handheld focus to the Nintendo DS (and the iPhone, to some extent) -- with some even
abandoning PSP development
altogether -- several major Eastern studios still plan strong support for the system in 2009, most notably Capcom and Square Enix. We've previewed 15 standout titles coming to the PSP in 2009, from an array of Japanese RPGs to returning first-party favorites. Previously:
2009's anticipated Xbox 360 games
.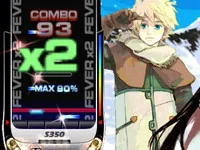 DJ Max Portable Fever
Release Date: January 27th Developer: Pentavision Publisher: PM Studios After several PSP releases restricted to Asia, this Korean rhythm game series will finally debut in the states with five difficulty levels, goal-based challenges, a Network Battle Mode, and over 100 catchy music tracks collected from
DJ Max Portable
and
DJ Max Portable 2
. In this
Bemani
-style title, players tap their directional pad and buttons in time with falling bricks, each correctly timed tap playing an instrument along with the song. Each track is accompanied by stylish background animations, usually featuring anime characters.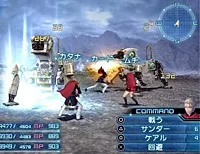 Final Fantasy Agito XIII
Release Date: No date announced for U.S. (2009 in Japan) Developer: Square Enix Publisher: Square Enix Originally planned as a mobile title and designed as a handheld supplement to the
FFXIII
and
FF Versus XIII
games,
Final Fantasy Agito XIII
shares the same themes and mythos around which the other
FFXIII
games are centered. The RPG follows a group of magic academy students as they defend their kingdom Orience, whose military has been obliterated, against an invading army. Combat in the game uses a modified version of
Crisis Core: Final Fantasy VII
's Active Time Battle system, allowing players to control three characters and summon legendary creatures.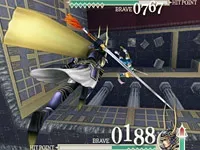 Dissidia: Final Fantasy
Release Date: Mid-year Developer: Square Enix Publisher: Square Enix
Dissidia
collects 22 playable characters from 20 years worth of
Final Fantasy
games -- eleven heroes and just as many villains -- and lets them battle it out in the name of either Chaos, the god of discord, or Cosmos, the goddess of harmony. The 3D fighting game allows popular characters like Cloud Strife and Kefka Palazzo to clash while also gaining XP and Gil, customizing their equipment, summoning over 50 creatures, and advancing
Dissidia
's overarching storyline.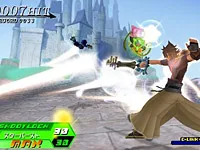 Kingdom Hearts: Birth By Sleep
Release Date: No date announced for U.S. (Summer in Japan) Developer: Square Enix Publisher: Square Enix
Birth By Sleep
serves as a prequel to the first
Kingdom Hearts
game, taking place 10 years beforehand and focusing on Terra, Ventus, and Aqua -- three characters who briefly appeared in the Japan-only
Kingdom Hearts II Final Mix+
. Each character was once a knight that wielded a Keyblade like series hero Sora, and each will receive their own scenario with different gameplay styles in
Birth By Sleep
. Of course, the action RPG will feature a gang of Disney characters like King Mickey, Donald Duck, and Snow White.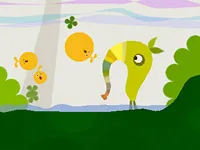 LocoRoco 2
Release Date: February 10th Developer: SCEJ Publisher: Sony Computer Entertainment Already out in Japan and Europe, this colorful sequel brings back the smiling jelly-like creatures and the original game's "tilt and roll" platforming, featuring 25 new stages and six new minigames. The LocoRocos have also learned several new abilities and can now swim underwater, sing together and collect music notes, swing on vines, and climb into shells to roll and destroy obstacles.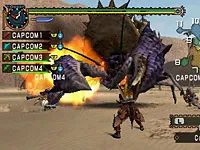 Monster Hunter Freedom Unite
Release Date: Spring 2009 Developer: Capcom Publisher: Capcom While the
Monster Hunter
series isn't that popular in North America yet,
Monster Hunter Freedom Unite
(or
Monster Hunter Portable 2nd G
, as it's known in the East) was not only the top-selling PSP game in Japan during 2008, it was the
top-selling title across all platforms
in the region, moving over 2.5 million units and even beating out
Pokemon Platinum
. This expansion to
Monster Hunter Freedom 2
adds new items, monsters, weapon and item improvements, G-Rank missions, and an area called Ocean of Trees. Players also now have the option of recruiting a Felyne Warrior for missions.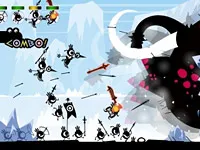 Patapon 2
Release Date: No date announced for U.S. (Already available in Japan) Developer: Pyramid/Interlink Publisher: Sony Computer Entertainment The stylish 2D rhythm/real-time strategy game returns, but adds several new tribe units for players to control while tapping out drum beat commands, including a flying, spear-throwing bird, and a wizard that can bless your group or cast attack spells on enemies. This follow-up also features a four-player cooperative mode in which players work together to fight off monsters while transporting a giant egg, eventually completing drumming challenges to crack the egg open and fetch the magical mask hidden inside.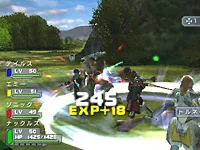 Phantasy Star Portable
Release Date: March Developer: Sonic Team, Alfa System Publisher: Sega Based on
Phantasy Star Universe
and its
Ambition of the Illuminus
expansion, this hack-and-slash RPG allows players to form an adventuring party with AI characters -- or three other nearby friends -- to complete missions and raids.
Phantasy Star Portable
also adds a new story mode, new characters, and over 150 weapons and items exclusive to the PSP version.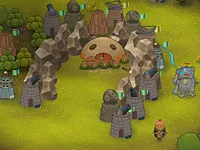 PixelJunk Monsters
(also available for PS3) Release Date: January 24th Developer: Q-Games Publisher: Sony Computer Entertainment Though PlayStation 3 owners can already play this addictive Tower Defense game on their PSPs via Remote Play, Q-Games recently revealed that lots of requests and fan mail compelled the studio to release
PixelJunk Monsters
and its unique, hand-drawn 2d visuals as a PSP-native title. Not much has been disclosed about the handheld version, but the studio says that it won't be just a direct port, and will include new content.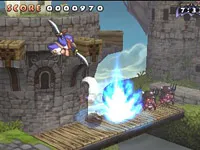 Prinny: Can I Really Be The Hero?
Release Date: February 17th Developer: Nippon Ichi Software Publisher: Nippon Ichi The
Disgaea
series' lovable, exploding penguin mascot gets its own title in the form of a 2.5D-ish sidescroller. Naturally,
Can I Really Be The Hero?
will feature cameos from various popular
Disgaea
characters. This gorgeous looking game has the beaked critter slashing at ninjas and executing mid-air range attacks in which the perspective slightly tilts to better show the mayhem.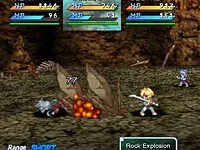 Star Ocean: Second Evolution
Release Date: January 20th Developer: TOSE Publisher: Square Enix Essentially a remake of
Star Ocean: The Second Story
from the PlayStation,
Second Evolution
includes new playable characters, artwork, animated cutscenes, fully voiced dialogue, and more. As with the original classic sci-fi RPG, players follow a young Federation officer transported to the world of Expel, where he is championed as the prophesied Hero of Light and is on a quest to find a way back home.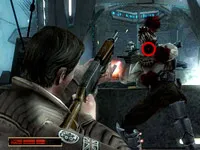 Resistance: Retribution
Release Date: February Developer: Sony Bend Publisher: Sony Computer Entertainment Insomniac's PlayStation 3 series goes portable with this third-person shooter, featuring online multiplayer for up to eight players, with modes like Deathmatch, Containment, Capture The Flag, and Assimilation.
Retribution
will also include PSP Plus, a new technology enabling users to play the games on their televisions with a wireless PlayStation 3 controller, so long as they also have a copy of
Resistance 2
in their PS3.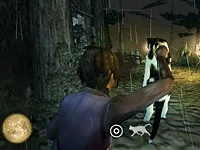 Tenchu: Shadow Assassins
(also coming to the Wii) Release Date: No date announced for U.S. (February in Japan) Developer: Acquire Publisher: From Software (Ubisoft will publish the Wii version in North America) Though the PSP version of this stealth action game won't feature the motion controls of its Wii counterpart, some would count that as a plus! Players can pick from two different ninjas, Rikimaru and Ayame, to sneak and assassinate their way through more than 10 missions and 50 side quests. Players will have the usual ninja tools like shuriken and caltrops at their disposal, as well as a ninja cat that can be used to distract guards and scout areas.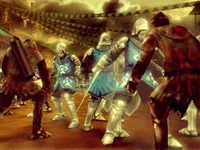 Undead Knights
Release Date: Late 2009 Developer: Tecmo Publisher: Sony Computer Entertainment
Undead Knights
has players leading a horde of zombies, killing then adding their enemies to their armies. Different enemy types will retain their abilities in their undead forms - for example, archers will join you as zombie archers. Players can also organize their brain-hungry troops to form themselves into ladders to scale walls, or battering rams to break down doors. The game will offer a local ad-hoc multiplayer mode for up to four players, with options for both competitive and cooperative play.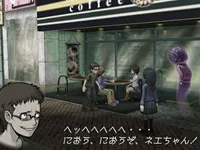 Ushiro
Release Date: No date announced for U.S. (2009 in Japan) Developer: Level-5 Publisher: Level-5 Translated as "Back,"
Ushiro
is a horror RPG in which players take the role of a grim reaper-like shinigami from Japanese mythology. Players prevent different characters from committing crimes or even suicide by listening to their problems, possessing and taking control of them, and fighting "Form" demons with the help of summons and spells.