Welcome to 'The Esoteric Beat', the news report that provides new and unusual ways to think about games and culture. This week's column looks at satire, religion and great ways to waste an hour at work.
FedHex
Ian Bogost
's Persuasive Games have
just released Disaffected
, a free, downloadable title that uses gaming techniques and a touch of humour to critique the services provided by Kinko's copy store. The site explains: "
Disaffected!
gives the player the chance to step into the demotivated position of real FedEx Kinkos employees. Feel the indifference of these purple-shirted malcontents first-hand, and consider the possible reasons behind their malaise -- is it mere incompetence? Managerial affliction? Unseen but serious labour issues?" It's an amusing look at the serious issue of how games can apply themselves to satire, parody and even social commentary, when delivered in the right way. My prowess at
Disaffected
also demonstrates that I am wasted as a writer, and should probably have followed a career in retail. Sigh.
Pray For Us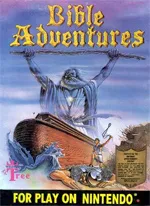 1UP have
taken a look
at the intersection between religion and gaming. There's some refreshingly level headed quotes in there from Christian spokesperson, such as this:
"We view games as just games," says Kedrick Kenerly, founder of +CGO+, Christian Gamers Online. "They all boil down to a few things: They have a goal, they have a reward for the goal, and they have a set of rules that need to be followed to reach the goal. The violence in most games isn't something we get worked up about. It's merely 'presentation,' simply a way to convey an experience to players so they can follow the rules to reach the goal."
(And don't action games do that David and Goliath story just so well?) The history of Christian games is long and
fairly tortuous
, but the fact that they exist at all is proof that belief in a supernatural being doesn't preclude having a good time – or doing something entertaining with games. It seems that Christians are also noticing the commercial possibilities of games, just as they did with action fiction, with the Tom-Clancy-meets-his-maker series 'Left Behind' being turned
into an RTS series
. That's right – you too can fight for personal redemption and a place in heaven, if heaven is a hi-score table.
Old News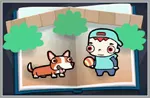 Finally I've been meaning to post a link to excellent casual games review site Jay Is Games for a few months now, since Jay posted
a review of 2005
over Christmas. The list goes to show that the browser-based gaming world is getting more and more interesting with every passing month, and that's a list of games that it's well worth taking some time to browse (and steal ideas from…). We'll be back with more time-wasting esoterica next week.
[Jim Rossignol is a freelance journalist based in the UK – his game journalism has appeared in PC Gamer UK, Edge and The London Times.]