Welcome to 'The Esoteric Beat', the news report that provides new and unusual ways to think about games and culture. This week's column looks at the slopes of the uncanny valley, toy pets and sex worker indignation.
Nudge, Nudge, Wink, Wink
Following last week's news of a '
Tactical Iraqi
' sim we've subsequently received
this further story
on the University of Southern Calfornia's Viterbi School of Engineering, which is attempting to develop a model for automated non-verbal behaviour in a game avatar. Researcher Hannes Högni Vilhjálmsson explained:
"To introduce players to a culture that is unfamiliar to them, it is important to have them both observe nonverbal behavior that reflects the culture and have them be able to perform ... appropriate behaviors in return. When having a conversation face to face, people rely on spontaneous nonverbal cues such as gesture, gaze and head movement. This is even more critical when trying to have a conversation in an unfamiliar language."
The USC system uses a simple set of rules to generate a large array of non-verbal responses in the game characters - something that is vital for people to know exactly how competently they are interacting. Of course this research is currently being made as part of a wider series of serious and military applications, but there's no reason why such shortcuts to believable human characters shouldn't also be of enormous use to commercial games developers. Gamers might take the lack of expression in characters for granted, but as was demonstrated by the reactions to the characters in games such as The Sims 2, people are often highly intrigued by human simulations and the more in-depth those simulations become, the more compulsive a game is liable to be.
Pseudo-Sentient Gadgets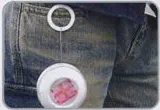 The fringes of electronic gadgetry are only becoming more obscure. This month saw the announcement by Konami that the company is set to release an MP3 player with an integrated Tamogotchi-style pet -
the Otoizm
(left). Owners use music to 'feed' the Otoizm, as well as to help it interact with others of its kind. But such strange interactions aren't just going to be left virtual pets of the musical kind, they're also going to popping up in other forms of domestic cyber-animal: like
this 'magical' techno-parastic IR manipulator
, Bobo. Bobo is an infrared owl. The website explains:
"Bubo is a toy owl with 'magic' power that can cast spells and take control over innocent devices or other toys in its surroundings. It also has a learning mechanism to expand its spell book stored inside. Spells are hidden in surrounding infrared remote controls. There are plenty of home appliances controlled by infrared, such as TV, air condition, computer, printers, etc. Bubo can sense the infrared transmission around it, and picks up new spells from."
Quite how far the spells go beyond 'making it slightly warmer in here', we're not quite sure, but nevertheless we hope to see Bubo annoying the parents of wealthy children later in the year.
Play Before You Condemn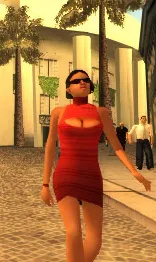 As
previously reported on Gamasutra
, it seems that even sex workers are trying to get in on the
Grand Theft Auto
bashing this month, with the California-based
Sex Workers Outreach Project
stating:
"Although SWOP-USA will always be adamantly opposed to any and all forms of censorship, we wish to inform other parents of the potential danger extremely violent video games pose to children. And in the interest of furthering sex worker's human and civil rights to life and personal safety, we object to any media which represents sex workers as legitimate targets of violence, rape and murder."
Quite how they came to this conclusion isn't clear - as SWOP goes on to suggest that 'points' are gathered for rape and murder with GTA. Hmm, well I'm not going to criticise any sex work before I've actually seen how it actually operates...hey, I'm a journalist!
[Jim Rossignol is a freelance journalist based in the UK – his game journalism has appeared in PC Gamer UK, Edge and The London Times.]