With the holidays over, the new year already old news, and the last remaining few vacationers finally returning to work, it's time once again for games to ship to store shelves. This week sees the heavily demanded - if eBay is any indication - return of two
Castlevania
titles for the Game Boy Advance to the world of current distribution, in the form of a two-in-one value pack released in the United States. The follow-up to
Mega Man Collection
, aptly-titled
Mega Man X Collection
, also premiers this week, along with a mail-order exclusive musical experiment for the Nintendo DS, the oft-delayed
Sega Rally 2006
, and the very first RPG for the Xbox 360. This release list, compiled exclusively for Gamasutra, covers every video game product we know to be available at the retail level for the week of January 8, 2006.
Games Released in the United States:
Game Boy Advance:
Castlevania Double Pack
,
Yu-Gi-Oh! GX Duel Academy
Gamecube:
Mega Man X Collection
Nintendo DS:
Electroplankton
,
Nicktoons Unite!
PlayStation 2:
Mega Man X Collection
,
Wild Arms 4
PlayStation Portable:
P.Q.: Practical Intelligence Quotient
Xbox:
Samurai Showdown V
Highlights: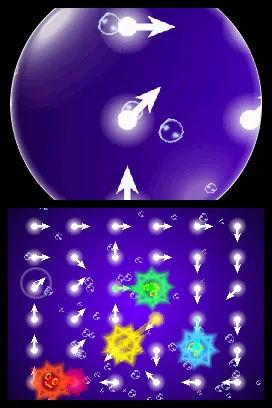 Electroplankton
(Nintendo DS)
Developer:
Nintendo
Publisher:
Nintendo
Electroplankton
is an interactive musical experiment, designed by Japanese multimedia artist Toshio Iwai, that "exemplifies Nintendo's commitment to expand the frontier of innovation in the video game universe," as today's press release states. This piece of software is not a "game" in the traditional sense. There is no goal, there is no score system or, indeed, any sense of progression at all. Instead,
Electroplankton
plays more like a musical toy, albeit a surprisingly rich one, designed to give the same experience to composers and the tone deaf alike. The software, typically described by reviewers as being an enjoyable relaxation tool, has been available in Japan since April of last year. It was also featured prominently in Nintendo's keynote at E3 in Los Angeles the following month, but hasn't been seen on these shores until today's sheepish release;
Electroplankton
is available only through online retailers and the Nintendo World Store in New York.
Games Released in Europe:
PlayStation Portable:
The Sims 2
Highlights: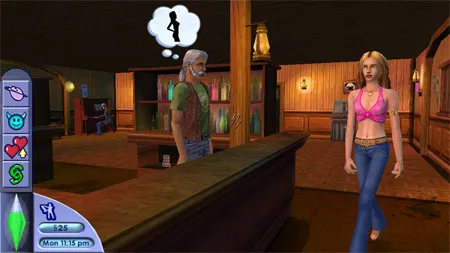 The Sims 2
(PSP)
Developer:
Maxis
Publisher:
Electronic Arts The only video game released in Europe this week, the PSP version of
The Sims 2
is a unique addition to the franchise which - unlike the console and home computer versions - incorporates a simple storyline to the massively successful
Sims
gameplay. The reviews we've seen have almost universally complained about the game's load times, though most seem to agree that the relatively simple storyline is a welcome addition to this portable version.
Games Released in Japan:
Nintendo DS:
Yakitate!! Japan
,
Zettai Zetsumei Den Chara Suji-San DS
PlayStation 2:
Gunparade Orchestra: Shiro no Shou
,
Hisshou Pachinko Kouryoku Series Vol. 2
,
Sega Rally 2006
PlayStation Portable:
The Legend of Heroes V: A Cagesong of the Ocean
Xbox 360:
Project Gotham Racing 3
,
[eM] -eNCHANT arM-
Highlights: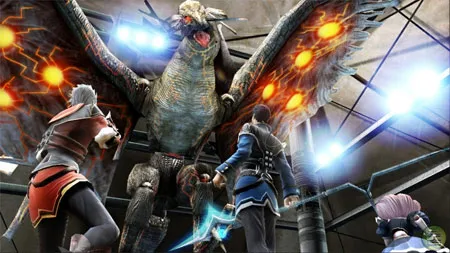 [eM] -eNCHANT arM-
Developer:
From Software
Publisher:
From Software From Software, developers of the
Armored Core
and
Lost Kingdom
franchises, releases the first RPG for the Xbox 360 this week. The oddly-named
[eM] -eNCHANT arM-
is a futuristic RPG, incorporating multiple dialogue options and turn-based combat with impressive graphics. The game was produced by one Masanori Takeuchi, whose previous accomplishments include both
Metal Wolf Chaos
and
Ootogi 2
, fine examples of graphical prowess in their time. The absence of this game during the console's Japanese launch, along with
Dead or Alive 4
, are often blamed for the 360's lackluster sales in that region, where only the original Xbox
sold less units last week
.