Today's Playing Catch-Up, a weekly column that dares to speak to notable video game industry figures about their celebrated pasts and promising futures, speaks to noted
Thief
designer and former Ion Storm game director Randy Smith about his pre- and post-
Thief
life.
Through the Looking Glass
"I lived in Vermont at the time," Smith said of his time just before being hired at Looking Glass Studios, "and I was just starting my real search for a videogame career. I was sort of interested in every company hiring at the time, but I was probably
most
interested in Looking Glass. They were definitely my passion. I actually found the director's phone number and I called and said, 'Hey, I really want to work for you.' And he said, 'Okay, come down, and we'll interview you.' They put me through their Looking Glass interview gauntlet, and eventually, I got the job." The year was 1997. Smith had just received his Computer Science degree from Rensselaer Polytechnic Institute, though programming was never his passion. "My plan was, that was my trojan horse," he said. "I really wanted to be a designer. So they had me doing some programming stuff for a while, and found that I wasn't a very good programmer." Smith's plan worked, and within half a year, he was shifted to design responsibilities. "Within like three months I had less programming duties, in six had none at all, and I ended up as a level builder on
Thief
." "The designers there were very good people, mostly MIT grads," Smith reflected. "It was kind of like designer boot camp. At times it was brutal, but rewarding, and all the time extremely educational." Smith stayed on as a level designer for both
Thief: The Dark Project
and its sequel,
Thief II: The Metal Age
(left), before Looking Glass' closure in May of 2000 forced him out of a job.
Braving the Storm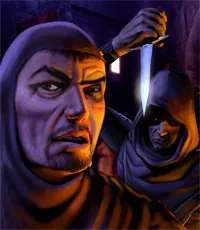 "I spent a couple months sort of floating," said Smith about the time immediately after Looking Glass' closure. "I find that whenever a project ends, I need time off. So I took that summer off. After that I was kind of looking around for jobs, and because I was a pretty well-respected designer at a well-respected design studio, I actually had a lot of options available. All my friends were splintering, starting other companies or whatever, and I was sort of shopping around. The
Thief
franchise went over to Warren Spector at Ion Storm, and it seemed like a good match. I kind of wanted to live in a hipper city like Austin anyway, to have more fun. Warren gave me the surprise of not interviewing for the lead designer but, instead, the project director! So it was a huge leap in responsibility." Smith wasn't the only one at Ion Storm suddenly thrust into a foreign position on the game, eventually released as
Thief: Deadly Shadows
(left). "It was clearly very educational," he says, of his time there, "but there's a lot of learning through failure to be dealt with. Some of it was my own personal failure, but a lot of it was also that the studio was...the entire environment was not the healthiest around. So there were definitely a lot of issues in production, and in our relationship with publisher. The studio was kind of doomed. We did a lot of things really badly, and a lot of that was because a lot of us had never done our jobs before." In early 2004, Smith was laid off from Ion Storm over, apparently, creative differences with upper management, a few months before the studio itself shut down. "You could say that things weren't working out," he said. "There was just a lot of tension in the studio, between my group and me, and difficulty getting the technology working." "I have no regrets about my time there," he said. "I had that sense of dedication to the project, but I really wasn't happy anymore at all, and I really wanted to leave. So being fired was cool! It was weird and awful, but at the same time, it was just what I needed. What I was gunning for."
Designer-For-Hire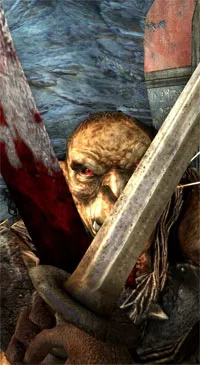 "I had been doing pretty well," he said, "and had enough money saved up from working and not doing anything fun. So I went through this very long recuperation phase. A majority of the last eighteen months have been spent not working in any form and reabsorbing life or whatever. It didn't take long for people to start approaching me for jobs, but I didn't want a full-time position. I had this idea in the back of my head that being a contractor might be cool." Smith's first client was Raphael Colantonio, CEO of Lyon, France-based Arkane Studios. "He was in town in Austin, and was like, 'Hey I'm in town, we should hang out,' so we did. He was actually kind of a fan of what I had done, and wanted some design input on this new game he was doing. And he's like, 'Hey, do you want to work on it?' I said no, and then he asked if I wanted to be flown out - to France - to contract it. So of course I said yes." That game,
Dark Messiah of Might & Magic
, a first-person action-adventure, is due out from UbiSoft sometime next year. "Basically it snowballed from there," said Smith. "[
Deux Ex
senior designer] Harvey Smith and I are really good friends. He spent time consulting before he took a full-time at Midway, and basically handed his contract to me. So I got a lot of calls from that. I work a lot with Ubisoft, at offices in Paris and Montreal. So I'll work on one project, and they'll say 'Hey, we should work with him more,' and I'd get some other contract that was more ambitious, and harder. So basically I have some pretty outstanding job offers right now."
The Future
Commenting on his current consulting gig, Smith grins: "It's really flattering. But kind of more importantly, being a consultant has sent me into a really amazing learning mode. I'm being exposed to a lot of really smart people. So it's really humbling." Smith is currently working with Ubisoft on a video game adaptation of
Open Season
, the upcoming feature from Sony Pictures Animation. "It's actually a really interesting project," he said. "One thing I'm a big advocate for is nonviolent games. I think violence is massively overused in games. It's a form of conflict and resolution that is really heavily overused, and it's cool to work on projects where that's not the focus." "One of the things Ubi is really good at is understanding how stories work and how emotions get into art, and learning that from being at Ubi has set my mind in motion. I'm learning new ways of thinking about games, and I kind of sense that this is going across the industry." "People say this periodically, but I think there's a push from major publishers to have games with real emotional impact. It's been a real transformation for me, when I left Ion I wasn't optimistic at all. It was like, 'Wow, game development sucks. I want to be a consultant because there's nothing I want to devote my life to.' And there's definitely a lot of crappy stuff out there, but I feel like people are trying to be more innovative, and are pushing the art of interactive narrative into a legitimate form that is recognized."