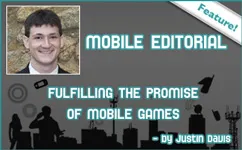 The mobile phone has become one of the most ubiquitous digital content platforms in the world faster than any other consumer electronics device. With this great proliferation of mobile devices and capabilities, the vast majority of users still barely scrape the surface of what their phone is capable of. Despite manufacturers arming phones with more robust features, ringtones, wallpapers and other mobile personalization content still make up a majority of mobile entertainment downloads across carrier networks.

Quality Vs. Accessibility

Many people are quick to blame the quality of many mobile games as the primary source for this fate. After all, once a consumer has a poor experience they are unlikely to come back and try again, right? While this is a convincing argument, and game play innovation will always be key to keeping consumers happy – I would argue that there is an even greater issue keeping the mobile games industry from growing into the powerhouse it should be. This issue is accessibility.

Buying a mobile game is a much different decision for a consumer than purchasing a ringtone or wallpaper. For the most part, consumers know what they are going to get when purchasing a ringtone, whereas a game can be much harder to preview and may be less instantly recognizable when fighting for shelf space on the carrier deck. Some publishers have tried to solve this problem by leveraging brands to make their games more identifiable, but this does not necessarily lead to a game that is fun to play. Those that have tried free demos of games in the past know that this method of giving the consumer a taste of the product also doesn't work from a financial prospective.

The Direct To Consumer Solution

The solution for many of these problems emerged on the mobile scene just a few scant years ago, and has become one of the fastest growing segments of the mobile content market. This fast growing segment is, of course, direct-to-consumer (D2C) content distribution. With D2C, game publishers can leverage the power of the web and other forms of media to present products to consumers in graphically rich and dynamic ways.

Consumers will be able to choose a game not only based on its brand, but also based on what the game actually looks like and how it plays. In a way, D2C is not just an accessibility solution - it even helps solve the game quality issue mentioned earlier. If consumers can easily see more of a game before purchasing it, publishers will look for new ways to push the edge of the envelope in making their products more appealing.

In addition to providing the consumer more information before making their purchase, D2C also offers a way to maximize consumer exposure to mobile games. Where before consumers had to navigate the carrier deck to find their game, today it is possible for publishers to leverage the traffic of major web portals to gain exposure for and sell their products. Some publishers are even creating their own mobile gaming portals. Many more consumers know how to use the web than operate the mobile internet on their phones, and it is important for game publishers to take notice of this.
---
Business Models

Network operators are increasingly becoming proponents of the D2C industry, and most have opened up Premium SMS billing to allow 3rd parties to place charges on the consumer's mobile phone bill. Gone are the days users needed a credit card to purchase content online for their phone – with Premium SMS billing content can be delivered and paid for with as little as one click of the mouse online. This has been key to the explosive growth of the D2C business model. Since the network operator receives a piece of the action for every Premium SMS charge, game publishers can rest easy knowing that D2C is truly a complimentary business to the carrier's own deck.

For web portals, direct to consumer storefronts, and game publishers the revenue opportunity is enormous. Mobile consumers are more conditioned to paying a subscription fee for services on their phone than any other group of users in the world. Nearly every major D2C storefront in business today is subscription based – bringing together the opportunities to generate recurring revenue from and build community around mobile content for the first time online.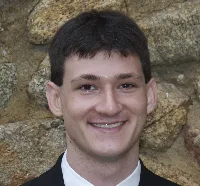 Dave Bell
Challenging The Status Quo
When most people hear the words "direct to consumer" the first thing that comes to mind is usually a storefront online that sells ringtones. While it is true that the first breakout category for D2C has been music, games can be equally as successful in this environment with the right delivery platform, catalog and distribution channels.
The technical hurdles to successfully delivering a game in D2C channels are far greater than what is required to sell a ringtone or wallpaper. To support a large portfolio of games in the D2C channel, thousands of game builds must be properly managed and loaded into a platform that sends the right product to the right device at the right time. With one game build per device supported, this process is much more complex than what is required to manage a ringtone jukebox. A platform with solid device detection and file management has to be created with games in mind from the start.
Mobile games are inherently casual in nature. Many of the most successful mobile games have in fact been chart topping casual games from the web brought to the mobile platform by skilled developers and publishers. To truly expand the market for mobile games, they must be offered to consumers in the same casual gaming channels where the action is online. For casual gaming publishers and developers, the direct to consumer strategy will be as important as the more traditional carrier deck distribution strategy.
With the right platform, carrier relationships and content portfolio there is evidence that mobile games can be up to 40% of all downloads in major direct to consumer portals. For casual gaming portals, or mass-market portals that maintain a large gaming audience the draw has the potential to be even greater.

Dave Bell is the vice president of business development at PlayPhone, a leading direct to consumer mobile content portal with a full games portfolio. Prior to joining PlayPhone, Dave founded Chasma, Inc., a pioneering mobile games publisher.
[This mobile editorial was produced in association with Modojo.com.]