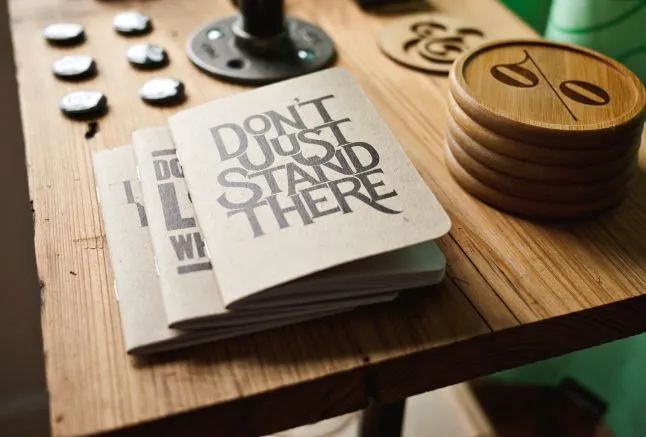 There are many coding languages available, and it can be hard to figure out where to get started. Another problem with game development is how long it takes. Good games and quizzes can often take months or even years to create. For those of us with a time limit, that often isn't an option. We need a way to decrease development time!

Fortunately, there are options for those of us that don't know how to code or who are crunched for time. There are websites and software out there that remove the need for programming by offering 'Drag and Drop' interfaces. There are also quiz engines which reduce the time of creation from days to minutes. Most of these tools are cheap, and many are even free! These are the best tools to create viral quiz games without any coding experience:
1. Game Maker: Studio
For years, Game Maker has been the industry standard for game development for those without programming experience. It's simple to use 'Drag and Drop' interface allows users to have a game running within minutes.
Game Maker: Studio is a development engine with many different tools built in. It features a sprite editor, object creator, and map editor. If you do have programming experience, Game Maker has its own programming language. However, don't be alarmed! You don't need to know how to program to use Game Maker.

Its vast array of export options allows for games to be played on PC, Mac, Android, IOS, and more. Game Maker's easy to use software has resulted in thousands of games being created, including games inspired from famous logos.
2. Quizworks Online Quiz Creator
Those looking to specifically create quizzes without the hassle of creation and exporting may find Quizworks to be the best choice. Users don't even have to register before creating their quiz. This website is the easiest quiz creation program on the web. It is as simple as typing in a title for your quiz, deciding between three types of quiz, then typing up the questions. Once you are done typing up your questions and answers, just press 'Save' and Quizworks will build the quiz for you.

Quizworks allows for three different types of quiz to be created. The first is the 'Gamified Quiz'. This is version is designed so that players will answer as many questions as possible within the given time limit. The second type of quiz is the 'Exam'. This quiz has a more serious format, in which you can pass or fail. This type of quiz is used for certification and evaluation purposes. The last type of quiz available is the 'Assessment.' This is a personality type quiz. Examples of quizzes created with this type are quizzes like: "What career is right for you?", or "Are you an artist, a born salesman, or an engineer?"
No matter what type of quiz you are attempting to create, Quizworks has the tools to help you make it. Those interested in using Quizworks can find their website here.

3. FlipQuiz
Educators, youth directors, and fun lovers will enjoy FlipQuiz. FlipQuiz is a quiz creator advertised towards educators or those who work with the youth. FlipQuiz allows for the easy creation of Jeopardy-style quizzes. One of the best parts about FlipQuiz is that you can demo their tool before using it yourself. By going to their website and clicking "Live Demo", you can see how the tool works by playing through a simple quiz.

FlipQuiz supports team games up to ten different teams. That means that classrooms and youth groups of all sizes can utilize FlipQuiz to its best potential. After selecting teams, a grid of categories with point values will appear. Students or the presenter may click on a point value, which reveals a question from that category.
Then, the presenter may choose to reveal the correct answer. From there, they can choose to award or deduct points to the team that got the question right (or wrong). Those looking for a Jeopardy clone should look no further than FlipQuiz. Its customization options mean that this website is great for any quiz-taking situation. Those who are interested in creating quizzes with FlipQuiz can check them out at: https://flipquiz.me
What Makes Something Go Viral?
Now what makes something go viral is quite another thing, but let's see this short list to get you started:
- your craft shouldn't be developed with virality in mind, instead create for just one person;
- have fun - do you think this song got so many views because the artists felt anxious about it? I bet appealing to such a wide public added to its virality;
- make it so that the world becomes a better place to live in (I could name a few games here that have done such a thing)
- your quiz leaves people with no choice but to care for it, as Daniel Dipiazza says.

Learning programming languages can take months or even years. It shouldn't take that long to make a game or a quiz, and fortunately it doesn't need to. Using the tools above, developers can create their own games or quizzes within minutes, instead of months.
Image source: Unsplash, Jeff Sheldon