Games have been simulating warfare and combat for a long time. But these simulations typically end when a white flag is raised or a ceasefire called. Most of the time, our WW1 shooters Verdun and Tannenberg are no different – the game is focused on combat and you don't experience anything that happened when the fighting ended. It makes sense - nobody is really looking for Treaty of Versailles Debate Simulator, after all.
The slow and often frustrating process of coming to a diplomatic agreement isn't a natural fit for video games meant as entertainment. But we originally started working on the WW1 Game Series in part because we wanted to give some more attention to lesser known parts of history... so it made sense that we would also take the time to create a playable truce event.
With the WW1 Game Series, we wanted to clearly show the horror of frontline combat – but not to discard the unexpected moments of humanity that emerge even in such times. Even in dark times there is light from some people who choose charity, empathy, or mercy when those in power encourage otherwise.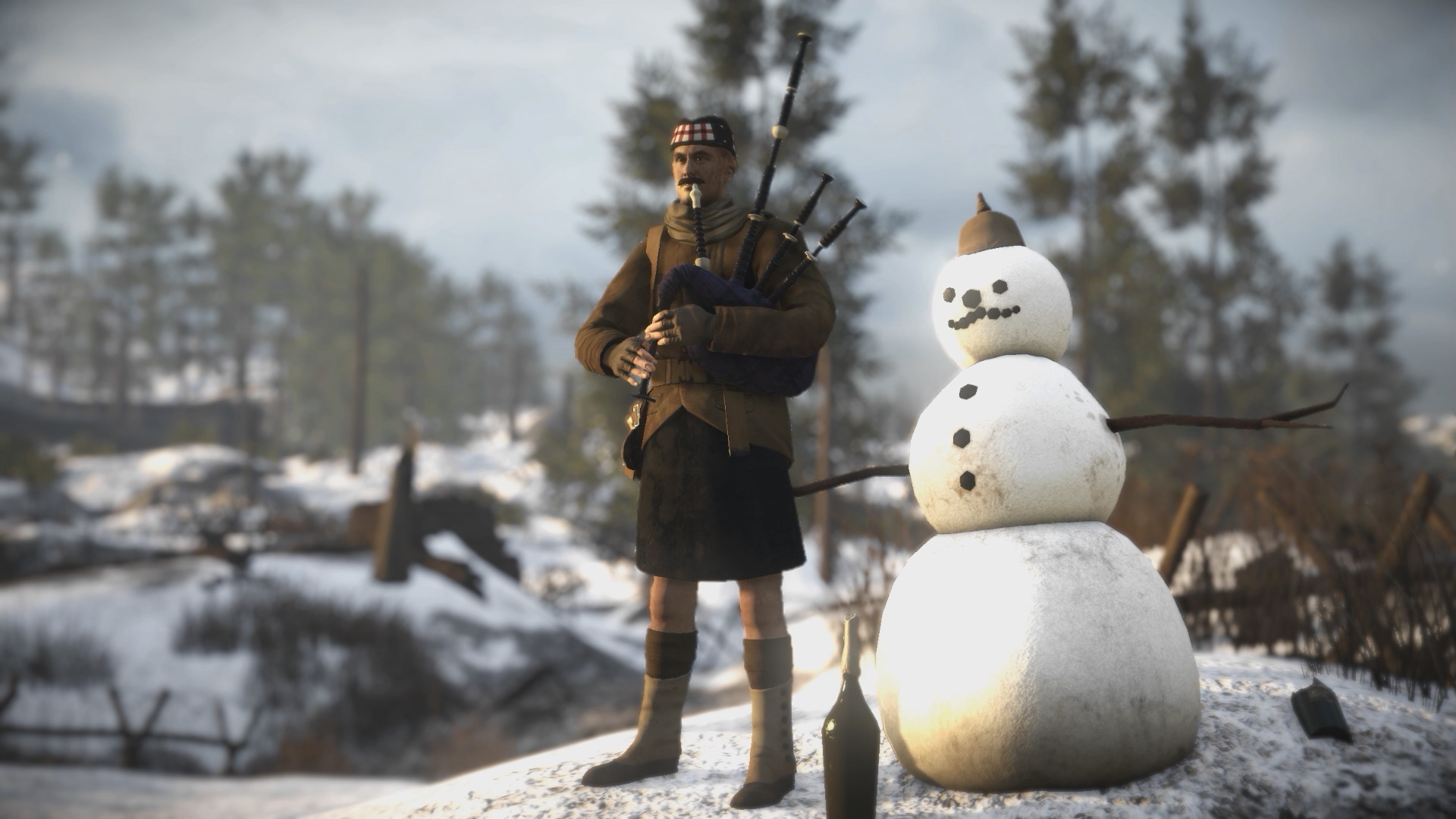 The Christmas Truce
We started with the Christmas Truce of 1914. Thus is actually quite well known compared to many parts of WW1,but to our knowledge no-one has ever made a game about it. We wanted to recreate the Christmas Truce in Verdun because of its historical significance and because it would be a unique experience for players. The question, then, was how to go about it.
First, we created an entirely new map for it, featuring snow, campfires to warm your hands, and enough decorative elements to be worth exploring. Then we made snow covered versions of some of our character models. Finally we added snowball fights, a football to kick around, Christmas carols to sing, and the ability to write Christmas cards in the trenches (which would be sent to friends as actual emails or social posts). The usual weaponry was removed, and there were no teams or objectives. Players can explore the map and socialize with their fellow players, half of whom they would have been battling mere moments before.
The Christmas Truce is only activated at Christmas, as a limited time event. We felt it was important to do this because we wanted to keep it special - real truces aren't something you can just start up anytime you like. Over the years we've refined, adjusted and improved how the Christmas Truce works. We've also worked together with charity organizations from Trees for All to the award winning War Child Armistice campaign to raise awareness and give players the option to donate to a good cause if they want. It's been a popular event every year it's been run.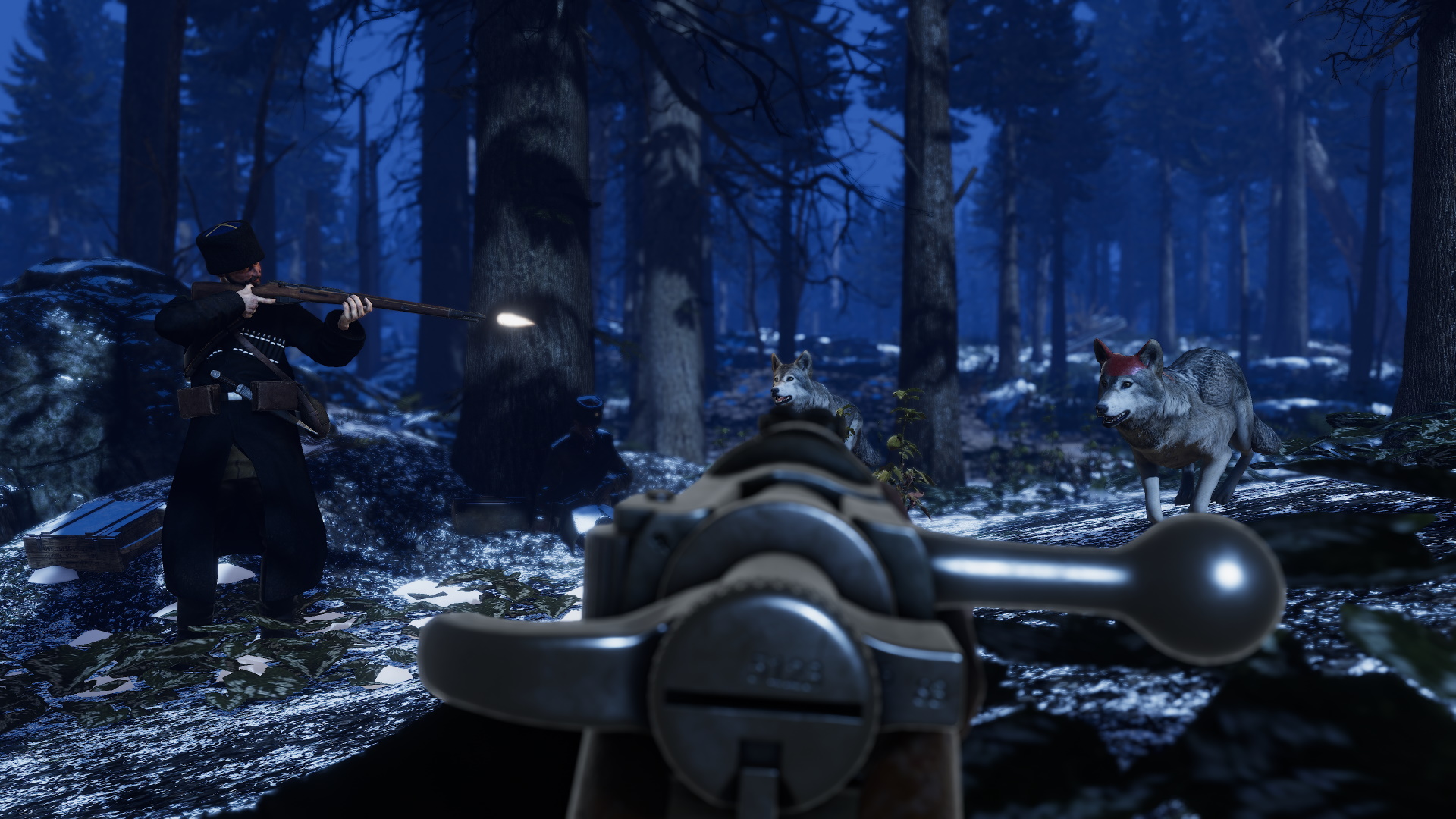 The Wolf Truce
On the Eastern Front represented in Tannenberg there wasn't a direct equivalent to the Christmas Truce, but there were more local instances of ceasefires around celebrations like Easter, or quiet areas of front where both sides entered a tacit agreement to generally hold fire unless provoked.
While conducting research for the game, we were drawn to an unusual press report about wolves attacking German and Russian troops. While the article itself is from a US paper and sounds exaggerated, there are Russian sources that talk about the threat displaced wolves could post to civilians or isolated soldiers.
The Wolf Truce event is a special limited time occurrence, like the Christmas Truce. Players in battle will sometimes be surprised by a wolf attack – as the wolves approach, players on both sides can choose to stop fighting each other and focus on the wolves, or to continue the battle. In our experience there are always people who are quick to call for a truce. Whether it happens or not is less certain.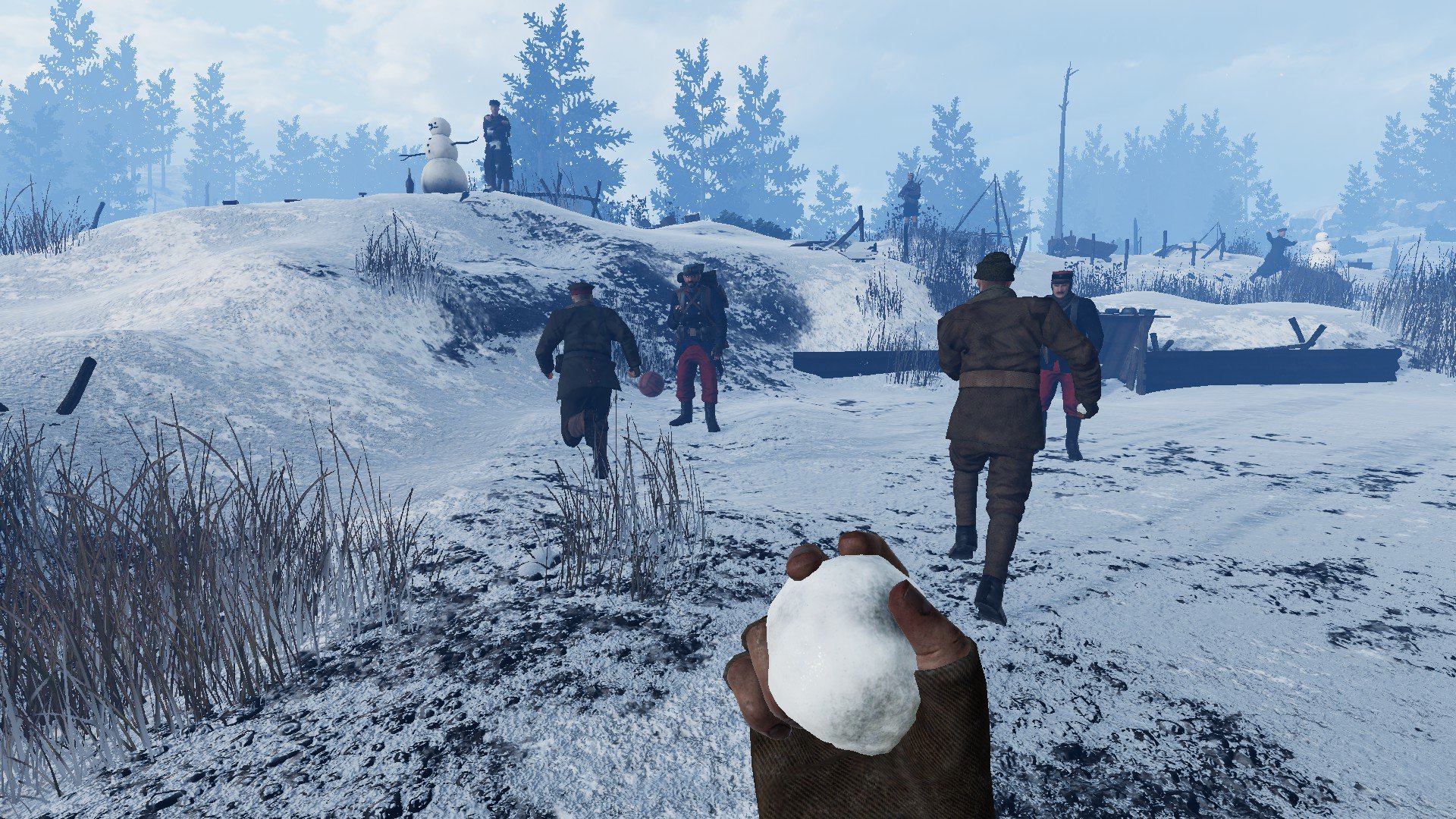 What makes a truce?
The common factor is these truces area shared human experience. People aren't so different from each other in the grand scheme of things, and sometimes it just takes a generous helping of Christmas spirit... or the threat of wolf attack... to remind us of that.
It felt especially appropriate to highlight this in games about WW1 - the first conflict which would drag in almost the entire world and which left so many dead and wounded. Even within this cauldron of industrialized violence and devastation there were moments of peace and shared humanity. As we must never forget the horror of the First World War itself, we must never forget our ability to empathize, to negotiate, to stop fighting. Our ability to call a truce.