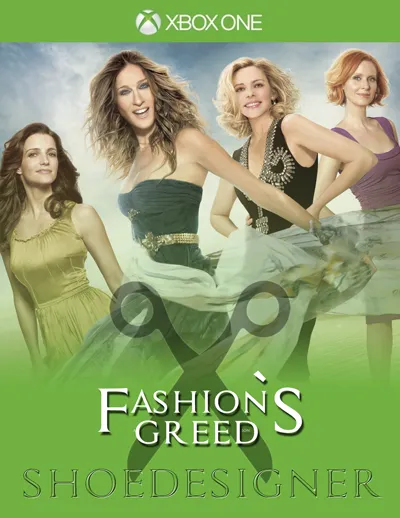 Guccisoft  is the maker of successful Games such as: "Fashion`s Greed M", "Fashion`s Greed XXL" and  "Fashion`s Greed: Overdressing".
The newest Title in the series "Fashion`s  Greed: Shoedesigner" was discussed controversly because Guccisoft  decided to introduce a coop mode with only female models.
What was the reasoning behind this decision?
We spoke with the game director: Carlo Warehousfield.
Mr. Warehousfield, with your decision to exclude male models, are you suggesting males are not interested in Fashion?
Polls show, that less than 10% of our target group are males, so we decided to concentrate on women. Besides: tailoring digital costumes for male protagonists would have more than doubled the amount of digital Dyes and Polygons we would have to create –males are ususally bigger, fatter and edgier than females-  which simply overstressed our budget constraints.
Do you think part of the reason why males are not interested to play your games lies in the fact they feel underrepresented in them? Is it impossible to think of men who would find the journey from Fashion-ghetto to Supermodel-Stardome  fun to play?
We are not dismissing the possibility of developing future titles with males in them.
Your newest title concentrates on shoes. Don´t you find it a little odd, that despite the fact that the most famous shoemaker in history was a male (http://en.wikipedia.org/wiki/Hans_Sachs ) you have no option in your game to play as male?
Sorry?
Last years scandal included the use of animal fur in your game, which PETA used to launch a boycott against your company. Then there was the incident with using Corriedale-Wool for some of your digital assets, which is to some aborigines tribes in the australian outback sacred. Do you think customers get the impressions that with the new exclusion of males in your games that you have something against minorities?
If you are suggesting we would be racist, the mere fact that we have a black, gay, muslim cleaning lady should proof you wrong.