This edited version of Along The Tech Tree comes to you from BYOND Strategy, a guild run by unpaid volunteers on a game/development portal and software engine called BYOND. Tech Tree focuses on recent developer activity. For play suggestions, visit the guild.

Vexonator has released an update for the tactical fantasy Surreal Dreams. Internet access problems appear to have delayed his progress, but the majority of the bugs from the last version have been attended to. Meanwhile, one more unit has been added to the vast list of characters that I recently got lost counting.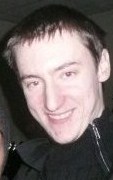 Acebloke announced the results of August's AceMedalTable. No game updates have been released, but the post also states that he has been working on Wargames and Wargames2. The last update took roughly a year. He plans to be more active.
Meanwhile, Kozuma3 mentioned in the comments of the results that he is working on a project inspired by Acebloke's Micro Defence.
Geldonyetich has been working on the map generation of Planetbreakers. His next goal is to get each of the three factions almost playable. The Perimeter/Majesty-styled Terrans and Dwarf Fortress/Dungeon Keeper-styled Natives keep me hopeful for the RTS aspects.
I kept meaning to suggest some Riverside interface changes directly to the developer. (As opposed to ranting in Tech Tree.) However, it appears I'm too late. Mechanos7 is setting the game aside to work on a sequel. Specific changes to the turn-based tactical battle have yet to be revealed, but the game will now have a steampunk setting instead of a medieval one.
Knowing that developers might already be busy with both BYOND Casual's Imagination Competition and Lummox JR's BYOND Cartridge Classic II, IainPeregrine is running a poll to help determine the date for this year's Game in a Day event. Suggestions for the theme can also be made on his blog.
I'm going to put the old mock-up here and pretend that I worked on my racing combat board game, StarScurrier. I want to get the ship graphics and phase logic done, but it has yet to happen.
Instead, I appear to be distracted by an attempt at some form of rhythm game with a science fiction theme and randomly generated jazz duets. Damn you and your Imagination Competition, Tiberath.