Two contests have been announced on BYOND. While they won't make you rich, the money could be a nice excuse to check out the software if you have not already.
I've also added a gallery of featured games to BYOND's Facebook page. Each picture comes with its developer's description and a link to its game. Some of the entries are old, but my hope is that advertising them alongside the site will encourage BYOND developers to keep polishing their work. Featuring the featured games has been a recurring struggle for me.
This edited version of Along The Tech Tree comes to you from BYOND Strategy, a guild run by unpaid volunteers on a game/development portal and software engine called BYOND. Tech Tree focuses on recent developer activity. For play suggestions, visit the guild.
The Magic Man's Block Miners has been added to the guild. It's an early version of a competitive mining game that started as a side project inspired by Millennium Interactive Ltd.'s Diggers. Players choose a race and are given control of five units. Updates for shops, items, traps, monsters and maps are planned along with any necessary bug fixes. A few more details and pictures can be found on The Magic Man's blog.

Ganing and Ripper man 5 have released a multiple versions of their marching offensive, Halloween: Terror II. Monsters are bought with treats and then sent down a guarded path. Ripper man5's plea for suggestions has thus far yielded a clicking defense mechanic along with new units, enemies and waves.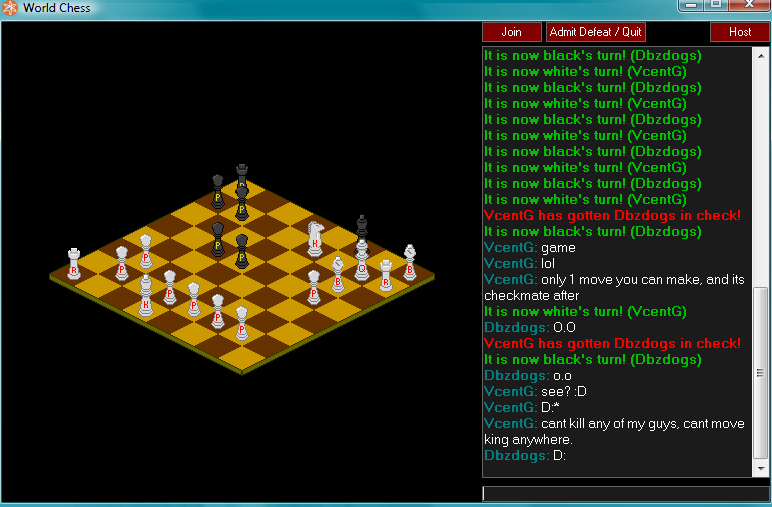 VcentG's World Class Chess has been added to the guild. Multiplayer support is provided both over a network and on the same computer. I've suggested some minor tweaks to the interface, but it seems solid thus far.
Ham Doctor is designing collectible cards for a game on BYOND. He plans to release 140 of them for the first series. Decks will be as large as 70 cards. Drawing inspiration from other CCGs, players will use characters, items and spells in an effort to drain their opponents of health.
Tsfreaks has announced a new project called HEXWAR. It appears to be some form of RTS that will feature both skirmish and persistent modes. Map generation and unit movement are the current development tasks. Tsfreaks is excited to play the result himself. =)
I've been redesigning my combative racing board game, StarScurrier. Resource generation changed and I posted the umpteenth version of the cards ("contracts") that are unique to each sector. I also increased the number of phases in order to decrease the number of actions in each.
I've posted a mock-up. Ships have yet to be created, but the interface and contract symbols are displayed. Banners have also been posted on the hub page.
Meanwhile, I've been resisting the urge to watch the Korean historical drama in my Hulu queue. You may applaud. Or watch Chuno yourself and be nice enough not to spoil it for me.