Congratulations to Bytejacker on their 2-year anniversary and 100th episode. Even if Anthony Carboni can't get Ella Morton to drop her lady-like demeanor to admit that she sired and ate three of his children on their Facebook page. She can be scary.
I've been dealing with both pancreas and ear problems so pretend to admire this post as the result of a noble struggle. Fox Mulder might require the loss of a leg, but screw 'im.
This edited version of Along The Tech Tree comes to you from BYOND Strategy, a guild run by unpaid volunteers on a game/development portal and software engine called BYOND. Tech Tree focuses on recent developer activity. For play suggestions, visit the guild.
EnigmaticGallivanter interviewed the BYOND staff's Lummox JR. Among other things, it points out the relationship between BYOND's /icon datum, his Risk-like Incursion and Incursion's proof-of-concept project, Landwar. Not that it's the focus, but it allows me to link to the interview in a strategy column. ;)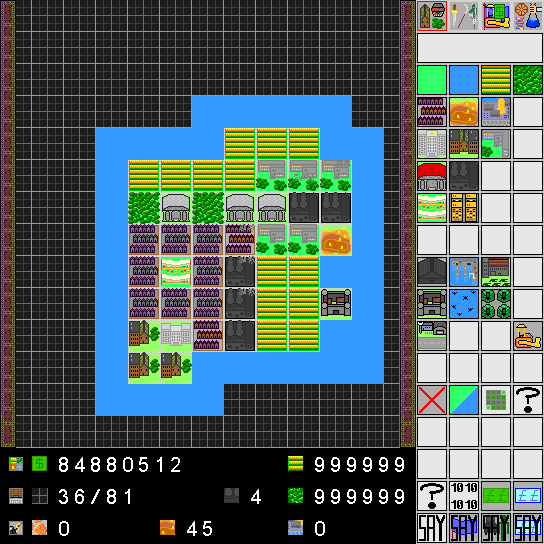 Acebloke released an update for his economic/military simulation, Wargames. With helpful feedback from Xeal, he also offered a patch and another is on the way. (The July results of the AceMedalTable are provided in that post as well.) I'm not even going to attempt to provide a summary of the improvements. The list is huge and it represents just a portion of the many years Acebloke has been working on the project.

Vexonator has released an update for his turn-based tactical fantasy, Surreal Dreams. There are few details, but he states that the focus was on fixing bugs. A content update could be available soon. Vexonator has been keeping the project active since he took it over so check it out.
Tsfreaks has resumed work on MRTS. The last update was in January. Changes have been made to the design, art assets (not pictured) and waypoint system. The mini-RTS supports up to four players and customizable AI. A list of links to previous updates has been provided.
Calus CoRPS released a demo for what could eventually be an action/strategy hybrid called MOLE. Alexandra Erin's Miner League was a source of inspiration. Calus CoRPS states that managing resources and constructing bases will likely be the focus, but it's not known how much will lean towards action. At the moment it's just a physics engine.
After some feedback from The Game Crafter forums and my blog, I uploaded a revised rules PDF for the non-digital version of my mining struggle, Grim Prospects. With some more feedback, I did it again. Please read them through and mention if anything is confusing.
I fixed some bugs in StarScurrier's infrastructure. I'm thinking of working on some art to help me with the map interface and then starting on the game logic of the phase-based, combative space race.
Progress on my shooter stalled as I realized I was spending too much time trying to make characters with frelling background stories. At least I made some animated projectiles. That, and possibly offended someone.
I also finished watching The Great Queen Seondeok. All 62 episodes... That counts for something, right?