I finally left the dark ages and updated my BYOND version. Thus far, it seems none of my projects have been affected negatively. I still need to try the games I've been missing out on lately.
Tech Tree is a list of links about developer activity in BYOND Strategy, a guild run by unpaid volunteers on a game/development portal and software engine called BYOND. Those curious about notes or YouTube videos I've cut out can view the original version.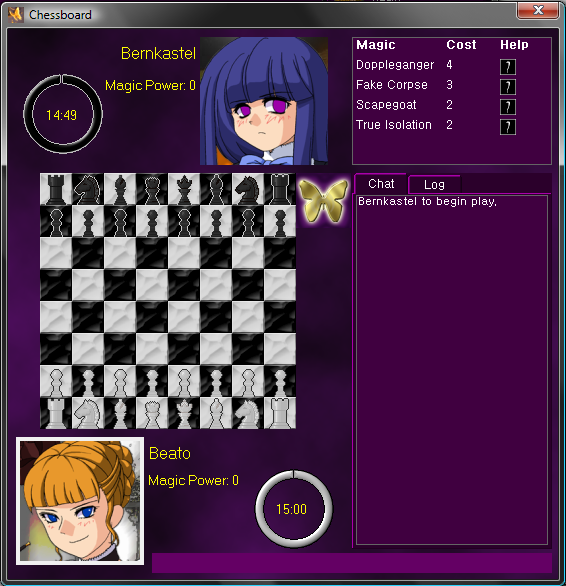 Devourer Of Souls updated his hybrid, Witches' Chess. This time the focus appears to be on runtime fixes. A helpful member of the game's forum, named Raizion, has been providing bug reports since October. =)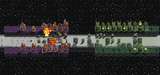 The competitive defense game, Efencea, is no longer featured by the guild. I hesitated for a while, but among the problems of the current version is an outdated help file that is not completely functional. I couldn't quite grasp what was bothering me about the game, but help files are a solid guild requirement. With no plans to update Efencea in the immediate future, team member Vermolious said to just remove it. Meanwhile, he and Tayoko are contemplating their next project.
Mechanos7 updated his turn-based tactical battle, Riverside. This time around, he focused on bug fixes and interface improvements... Plus, I'm finally able to enter the game now that I've updated BYOND. ;)
Geldonyetich has made quite a bit of progress with Project Shock. The code has been reorganized and he appears to have a solid concept. He's now describing the game as a multiplayer sci-fi rogue. The action queue is still there to offer an element of planning, but it's looking like BYOND RPG might get the game.

Tsfreaks is resuming his search for a team under his PopLava label. Projects will likely involve XNA if not BYOND. If he can't find a team, Tsfreaks is contemplating giving up game development. This means Tower Defense: Clone Wars and his version of Cathedral could never see another update. (Outpost: The Long Night might never even have an alpha release.)
I posted another preview of my card-battling boardgame, PathWrath 2. I've hidden the menu and removed reasons to view it during the game. I'm now adding displays for the stock and customizations of each player. Medals are probably next.
I then took what I've been learning with PathWrath 2 lately and applied it to another game. Version 4 of my daemonic wargame with adaptable units, Flesh and Drone, was released. I focused on the interface and removed the clashing colors.
Finally, someone asked me what libraries I use so I posted them along with a couple tools. They're mostly mine. I tend to release anything not related to game logic.