The version of Tech Tree posted on BYOND will now contain less YouTube videos. I ran a poll and there were too many voting against them (in some fashion) to ignore. Meanwhile, those videos that are posted will be related to games.
...No more Brigitte Dale. And I guess Tonya Scott isn't their focus. Heathens!
Tech Tree is a list of links about games in BYOND Strategy, a guild run by unpaid volunteers on a game/development portal and software engine called BYOND. Those curious about notes or YouTube videos I've cut out can view the original version.
Foomer posted a review of Crispy's Ataxx-inspired boardgame, Carpe Slimum. He was even kind enough to post a video. Meanwhile, his post reminded me that I had not yet added the games claimed from BYOND Casual to the Disclosure list. I finally did so. Those interested can check the forum for the reviews BYOND Strategy is requesting.
Acebloke has been hosting various updated projects. His boardgame, Exploder, was one of them. He's currently running a poll to help him decide whether or not the game should use an automated "Elo" ranking. I'm not thrilled with the interface, but the source has supposedly been optimized and players can now upload maps. There might even be medals added soon.
...BTW, I totally stole that screenshot from BYOND Casual because Acebloke didn't upload any himself. ;)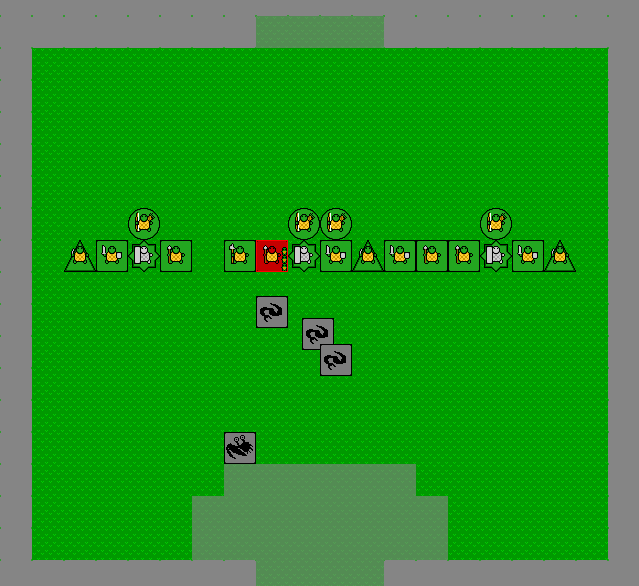 Oasiscircle updated his defense game, Turtle Towers. I thought I downloaded more than one update, but there's only one set of release notes in his forum. No help file yet. There were some bug fixes though. Meanwhile, hosts are cautioned to download the latest version if they want their servers listed on the hub... Did I mention there's no help file?
Geldonyetich posted another progress report for his persistent RTS, Vehicle Wars. He has been spending time working on the interface and players may soon have to deal with attacks on their base from burrowing creatures. With increased player interaction, Geldonyetich's worries about having a life simulation instead of a game seem to be diminishing.
Neos300 is looking for a host to help test Defense of the Base. The post claims the game is an RTS, but I'm a bit wary of team-based games. They tend to lean more towards the action side and not give a single person enough control. That said, I don't know much about this particular game's mechanics yet.
I updated my daemonic boardgame of adaptable units, Flesh and Drone. I performed a lot of interface tweaks and posted comparisons with the previous version. More importantly, drone modifications now involve redistributing strengths and weaknesses instead of constantly increasing power.