How serious is French-headquartered Ubisoft regarding its recently revealed efforts to marry both games and film? Very much so, according to Ubisoft Montreal CEO Yannis Mallat, who is helping to mastermind Ubisoft's new production center, specialized in the creation of digital cinema content, will be focused on producing short films based on Ubisoft brands.
Gamasutra caught up with Mallat at a recent Ubisoft press event in San Francisco, and in this intriguing interview he reveals some of the design challenges inherent with this convergence, as the company works to create short films based on video game properties, beginning with a CGI short based on the upcoming Assassin's Creed franchise.
So Ubisoft Digital Arts is starting off in Montreal, right? Is that under your control?

Yannis Mallat: Yes, absolutely.

So what are the overarching goals for the project?

YM: We are at an edge in the industry right now. We truly are entering some very interesting times. First, we're going to need to stop talking about 'next-gen machines'. They're actually now current-gen machines [that are available right now]. The real next-gen machines will bring incredible possibilities and capabilities, and we think that we ourselves are in a position to define what will be the next electronic entertainment product.
For this product, we have a vision of convergence. We think that crossing the processes, sharing the tools, and having [different groups of] people working on the same kind of product will make this happen. As we know quite well how to make video games, now is the time for us to take it to the next level in terms of CG products. This is what we are doing with the creation of Ubisoft Digital Arts Studio. It's going to be a product where real-time will meld with prerendered, and it will merge into one thing that we are about to shape thanks to the capabilities of the next-gen machines coming soon.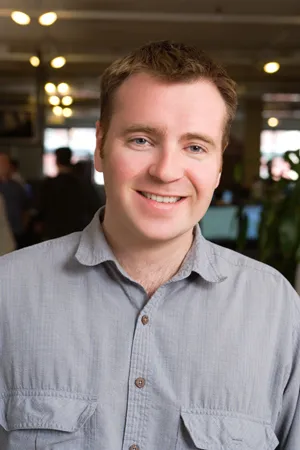 When you say that you will be in the position to shape the direction of the next-gen machines, you mean more by your example, I assume? Which direction are you talking about?

YM: I'm always talking about the consumer perspective, in terms of a content provider. We are an entertainment content provider. Obviously, it will depend on what the first parties will bring in terms of hardware, but as content providers, we have all the video game expertise we need to meld the tools with CG.
It's a bottom-up process. This is exactly what we are doing. I'm not saying that we have exactly a defined product in mind. I'm saying that this bottom-up process will foster our guys' creativity to come up with something that has never been seen so far.

In the short term, do you think we're going to see results like animated shorts or TV spots that promote games, or games that launch animated series? Is that a direction you're looking at for this?

YM: We'll probably see this kind of stuff, but we'll also see products where you can jump in and use the interactivity to control and shape what you're being told as a story, for example. Let's say you are watching a famous battle from within a famous sci-fi franchise, and you don't like the way the battle is turning out for whatever faction it is. If you want to jump in, you jump in and play, and you shape the contents yourself with the interactivity. This is where we envision products going.

That really sounds like a design nightmare!

YM: I don't think so, because in terms of design, I think we are good at pinpointing what is really important for the player. As soon as you have touched the very few points that the player cares for, you can play with those.

I got the impression that you meant that you could reshape the entire story.

YM: Yeah, why not? As long as the story is the one the player makes for himself.

That's what seems like would take a lot of work, if you have infinite branching paths.

YM: This is where it would become a nightmare. Branching is a nightmare. Making it where the scenarios are shaped by the player is what we're doing.
---
How do you define that as being different from branching? You still have to get from point A to point B, but how you get there is different?

YM: No, that's a linear way of envisioning content. Playing with values is more towards what I'm describing here.

I guess I was also thinking from a narrative point of view, where you have text or voice that evolves with story. That kind of malleability would be awesome, but difficult to achieve.

YM: As soon as you touch static content -- prerendered, prerecorded or whatever -- sure, you cannot change that. But as long as you play with values -- and this is what I was talking about in what the player will care for -- then you can have this emotional journey that is not linear.

Will the content almost be generated more by the player than by the designer in that scenario?

YM: That's a very good question. With Web 2.0 and initiatives like that, it definitely goes that way. I think player-generated content is part of the future of the entertainment industry for sure.

It seems difficult to achieve with our current models. You have to know a lot about how to make games. Are you talking about a structure where you can change the game experience through playing it?

YM: Yeah, in a way.

It's very ambitious. How many people do you have working on Ubisoft Digital Arts?

YM: Right now, we are taking the step-by-step approach. We are also learning this medium in a very professional way, more than trailers and cinematics. We're starting with a short about Assassin's Creed, and little by little, we'll have another short, and then we'll get up to 500 people probably within five or ten years.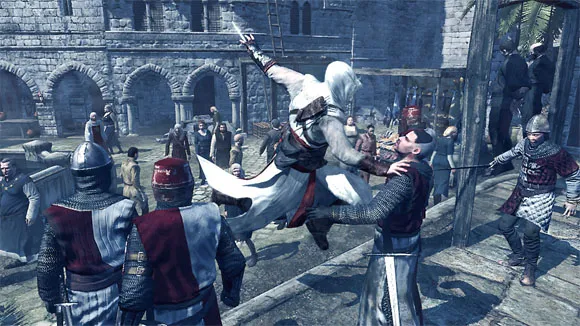 Do you imagine this house also doing CG feature films?

YM: At Ubisoft, we want to make sure that we learn and master something before going to the next level. For now, we're learning it through shorts. We'll see what will come after.

What kind of people are you hiring into this? Are you hiring from the game space mostly, or are you also hiring film students?

YM: Both. In five years, we don't want people to be saying, "I am an animator for the video game side," and "I am an animator for the CG side." We want people saying, "I am an animator for Ubisoft Montreal."

You want the line between CG animation and real-time animation to blur, so that there is no such thing as uninteractive content, right?

YM: Exactly.

It seems like a good direction to go in some ways, because a lot of the convergence that people are talking about is simply just getting a Hollywood director to give some ideas, or getting a game producer to give some ideas to a movie.

YM: We went through that already, and we're still doing it because in a way, it's good. But one thing we see is some Hollywood directors literally excited about being able to play with tools that we've been using for ages.

Do you mean like pre-visualization tools and things like that? Their stuff is very static and specific, and you can't do as much messing around as you can otherwise.

YM: So that's one way, we've been doing that. But really, convergence is a bottom-up process. Expertise here and there can cross, but we need one product -- one vision -- to ensure that it happens.
---
Often, the game industry looks up to the Hollywood industry unnecessarily, I think, since games are in a way the future of content, because it's interactive. It seems like we should be defining our own content instead of borrowing from Hollywood.

YM: Exactly. I'm glad you say that, because this is exactly what we feel, and we're putting into motion what it takes to achieve that for sure.

It's very interesting. I hope it ends up working out that way, but in the short term, it's still going to be separated projects until you can build all of these skill sets together.

YM: It's a necessary step, so from the consumer perspective, the short term will still see those two different products. What you don't see is that beneath that, behind closed doors, what's happening on the production floor is matching pipelines and picking the steps in the process where both can benefit. Then we can build from that, clearly merging the two until we've got this one product.

LucasArts recently merged their tools with Lucasfilm, so that they have the same particle effects that Lucasfilm does. And then [Lucasfilm] gets the previsualization, blocking, and animation tools of the games side. It sounds like a similar scenario.

YM: Yeah. When I talk about it people think it's all the technical stuff, but it's also process-wise. How do we deal with the emotional interaction? How do we deal with the narrative? Who has the last word on the narrative? It's all this, to process the workflow.

Why Montreal?

YM: Montreal has been picked by Ubisoft headquarters mostly because there was already a talent pool and pipelines achieved, and there was already a cinematic studio. I think it was a natural choice. Also, it's because we've got this pioneer kind of feeling and experience, and we have a lot of passionate people. We are driven by that, too.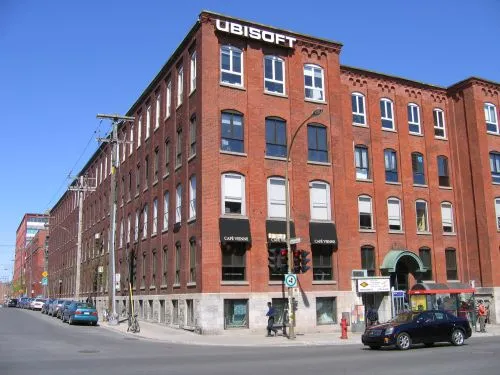 Ubisoft's Montreal studio

I assume there's also more physical space to grow in Montreal than in some other places like Paris, for instance.

YM: Probably.

Also Montreal has a pretty big traditional animation scene to begin with, right?

YM: Yes.

Are you hiring from that talent pool or at least looking at them?

YM: Both. We're comparing, and we're hiring. Schools and training programs are being set up. Even before we set up in Montreal ten years ago, Montreal was definitely the place for this industry to grow from the vast amount of talented people. We're talking to those guys, and we need to, because even on the gaming side, they're helping us to build pipelines.

Is Ubisoft going to be doing more with university programs and internships to not only train people but also to potentially hire them?

YM: We have set up the campus in Montreal, with colleges and universities partially financed by the government and Ubisoft. This year 140 people will get out of this school with a diploma and will be able to join the industry. It was needed, because there is a vast amount of talented people, but the more we go, the less there is. But there's still a lot of people wanting and willing to join this industry, so it was needed to set up training programs. We were happy to start this initiative years ago.

I know Canada is keen on becoming more of a technological and creative force, so I imagine that they have been somewhat helpful to you guys in that regard.

YM: Absolutely, and to the whole industry. We were the first around which this work has been made possible, but today we still have these things that profit the whole industry, and that's good.

Do you have the ability for people within the existing structures at Ubisoft Montreal to move into a new digital initiative?

YM: Absolutely. To my surprise, [it's happened with] a lot of people -- not just the ones I was overseeing like the animation guys -- but the art directors, illustrators, and people who wanted to explore a different form of putting their work into perspective. That was cool.

I've heard recently that a lot of art directors at the larger studios get very frustrated. They wind up being less creative, because they have to be the conduit from which the bosses communicate their idea to the regular artists. They just wind up being a middleman.

YM: Some art directors like the constraint we have on the video game side, and some others don't and prefer prerendered. But yeah, true art directors still want to create.