Welcome to 'Blogged Out', the news report that looks at the world of developer blogging and the conversations being had with the community at large. This week we look at 'interactive entertainment environments', OCD, and DRM.
C'est nes pas un jeux
Are MMORPGs actually games? Raph Koster
took some time to answer
this oft-discussed question on his website this week. He thinks, rightly, that MMORPGs aren't games as such, even though there may be games within the environment they create. What is important, though, is to make sure that the games embedded within the virtual world aren't simply propped up by the wow-factor of taking place in a massively multiplayer environment. Koster:
"I believe that regarding virtual worlds this way opens up the door for a very different outlook on how to design them; the spread of possible worlds becomes much wider. If we let go of the notion that virtual worlds are games, not only will we get better virtual worlds: I believe we will get better game worlds too."
What is also important is to recognise that online games of this kind are increasingly social spaces, and what really matters is not 'game' in the sense a ludologist would understand, but rather the methods and processes by which the MMORPG allows players to act, co-operate and compete within the social space. Getting the balance right, of course, is the real trick: just look at how many people are put off Second Life's lack of 'game' for evidence of this.
Obsessive, Moi?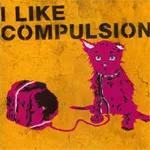 Brett Douville
has blogged
, by way of celebrating a year of blogging, some hints and tips for developers who want to enable the obsessive nature of their fans:
"Give me an easily accessible counter. I want to know how I'm doing; I want to know how many things I need to find in your level or area or what have you; I'm completely willing to run all this stuff down, but you need to give me a little help.
Sly 2
did a good job of this -- just pressing down on one of the analog sticks would give you an explicit count, at any time, of how many message bottles you had found and how many there were left to find. The original
Metroid Prime
was rather poor about this -- other than telling you what 'percentage' you were through the game, you had no feedback whatsoever how many items were left -- I quit looking for missile powerups when I got to 150 missiles, only to later learn that there were more than 200."
Stop, Douville! We don't want these games to become
more
compulsive. I personally feel a sense of relief when I realise that I'm going to be able to resist/avoid going into infinite hoover-mode. Honestly, we don't need any encouragement.
Not Welcome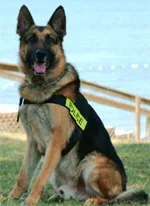 Finally this week,
Ron Gilbert
is one amongst many developers who've had something to say about the Starforce DRM and the ongoing tussles with the digital rights activists over at
Boing Boing
. Gilbert, it seems, wants everyone to take the DRM concept with a pinch of salt:
"Here's the real thing about DRM: I'm not anti-DRM. I don't think there is anything wrong with DRM. I liken DRM to my front door. It has a lock on it. Anyone coming up to my house will try the front door and see that it's locked. It's a clear reminder that this is my house and you're not welcome (and believe me, you're not). But, one clean kick and my door is open, my entire collection of vintage Norwegian screwdrivers is at your disposal. I look at DRM the same way. It's a good reminder that this GameMovieMusic thing you bought should not be given to others, but one swift kick should be able to break the DRM so I can use it in any legal way that I see fit. This includes copying it to my mp3 player, putting my DVD on my computer or playing your game without having to have the goddamn freaking CD in the drive."
And Gilbert's point is the one that echoes across the industry from discussions such as these: DRM shouldn't impinge on your enjoyment of games that you paid for. When it does, then there's something wrong.