Welcome to 'Blogged Out', the news report that looks at the world of developer blogging and the conversations being had with the community at large. This week we think about monogames, mobile games, productive games and no games at all.
Neutral State Multi Tool
Jamie Fristrom has been jotting a few thoughts about games on his blog, one of which is about what sort of scope action adventure games should set themselves. He call
GTA
-style efforts '
The Swiss Army Knife
'. Fristrom explains:
"One argument (discussion?) I got into at work a few years ago was about whether your game should try to "do it all" like a GTA or focus on its core gameplay like Guitar Hero. At the time, I was arguing "focus on core gameplay" - citing the Al Ries book *Focus* - and saying how specialty stores like Banana Republic kicked the ass of the big swiss-army knife department stores. At which point Bill Dugan pointed out that Banana Republic stock was in the toilet, and Ian Peter Hosfeld cited Wal-Mart as a "Swiss Army Knife" of stores, and well, I guess I pretty much lost that argument. And later I actually did some light analysis on how many popular games were actually focused games (monogames, Origence called them in the comments) and discovered Not That Many."
This is an interesting point for game development - how far can a simple concept go? It seems to me that most publishers and developers would worry about any lack of complexity in a game, since they expect consumers to want variation, mini-games and extra bangs for their buck. Or perhaps it's that few games actually have that 'quick to learn, forever to master' dynamic that seems to characterised the best of the 'monogames'. Perhaps there's room for a study of how long people spend playing monogames and how long they spend playing games with far more variety. If they buy less in the way of monogames, is that because they're spending longer playing the monogame, or because games with variety are more numerous and over faster?
Mobile Fragmentation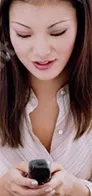 As usual, Greg Costikyan covers a lot of ground in his blog this week, including
a call for an 'International Standard Mobile Games Number'
, in which he highlights the huge problems facing the development of mobile games:
"Suppose I'm a gamer, and I find a mobile game I like and want to tell a friend about it--or better yet, provide him with a link to the demo in an SMS, or even buy a copy for him. But I'm using a Nokia phone, and he's using a Samsung phone, so the version of the application on my phone won't work on his--and worse, I'm on Cingular and he's on T-Mobile, so I can't tell him how to find the game on his operator's deck, and if I wanted to buy him a copy, there's no effective way to do so (and no scheme to share whatever revenue that might generate between the two operators)."
There's no getting away from the fact that this is a huge problem for people wanting to make games for mobile devices. But perhaps they should just put their efforts into making a DS title...
Play Time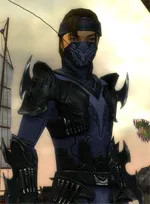 Games blogger Guilded Lilies talks this week about
the amount of time she has spent playing Guild Wars
. She comes up with this terrifying statistic:
"A typical hour of US television consists of 18 - 24 minutes of commercial time. If you do the math you find out that the typical television watcher spends 51/2 to 71/2 hours a week watching TV commercials."
Her point being, of course, that watching commercials isn't exactly a constructive thing to do and, therefore, making games far less of a 'waste of time' than television. Of course all time sinks are of relative merit, and just what games enable you to feel that you've accomplished will be a big part of how deflated you feel once the magic is gone and the screen is switched off Guilded Lilies has a follow-up post with
a second piece
about the nature of play and of productivity:
"It would seem that if we can appreciate the psychological need for regular play, and if we understand that not all time in the day can actually be productive in an exaggerated sense, then guilt-free play time has the potential to be very important, and in turn can lead to more efficient productivity."
Indeed, many behavioural trials have shown that all large mammals require some form of play time, and those deprived of play during infant years are actually severely retarded. In fact, I've discovered that it can be show that
doing nothing at all is productive
. So, yeah.
Walk And Talk
Finally, last week's featured blogger, Mark Wallace, has just
got himself into podcasting
. It's like blogging for your I-pod, you know. Well, kind of. Go listen.
[Jim Rossignol is a freelance journalist based in the UK – his game journalism has appeared in PC Gamer UK, Edge and The London Times.]