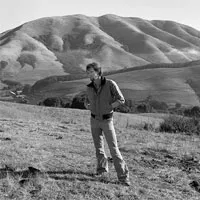 Game industry veteran David Bunnett, known for his work on games like Neverwinter Nights and the Xbox exclusive Bloodwake, passed away on October 13, 2013 of heart failure. He lived in Point Reyes California for the last 40 years of his life, where he had recently been very active in public service and community efforts. He was a member of the board for the Coastal Health Alliance and KWMR community radio, as well as a writer and editor for the West Marin Citizen.
In games, his career began in 1989, working on Typhoon Thompson in Search for the Sea Child, with Choplifter designer Dan Gorlin. Not long after, Bunnett co-founded Beyond Software, which eventually became Stormfront Studios. There, he contributed all graphics work in Neverwinter Nights, which was lauded as one of the first graphical MMOs, and was awarded a Technology & Engineering Emmy Award in 2008 for advancing the massively multiplayer online genre.
He continued to work with Stormfront for many years, as an artist on Tony La Russa Baseball on the Sega Genesis, and co-executive director on Andretti Racing for the PlayStation. His final role with the company was Bloodwake for the original Xbox, for which he was project director.
Before his games efforts, Bunnett worked in movies as a production designer on the film Dragonslayer (written by another game industry veteran, Hal Barwood). Bunnett never lost his passion for art, and his painting and sign work can be seen on businesses in West Marin to this day. He is survived by his father, his ex-wife, his long-time partner, and his son.
---
It is always unfortunate to lose a member of the game industry community, but David Bunnett's passing has been particularly difficult for me, because he was my good friend's father. I grew up knowing him -- he was the first game industry professional I ever met. He was a bit of a mentor for me, though at the time I did not understood his grousing about the business of games. Boy do I ever get it now! It's why he left the industry after Bloodwake and never returned.
Back in the 90s I would go to my friend Will's house, and I'd see these Genesis carts with giant PCBs coming out of them. I wondered what the heck was wrong with his game collection for a time, before realizing they were test ROM boards that David had taken home from work. This was yet another first for me, seeing a game before it was finished.
Later, when I joined the game industry myself, I'd see David at E3 or GDC, and he'd introduce himself to me every single time. "Hey, it's me, Will's dad. David Bunnett!" His sense of humor was extremely dry, so it was difficult to tell if he was making fun of me, or legitimately thought I didn't recognize him, but I'd always respond with "yes, I have been to your house about 20 times, David!" "Hmm, I see," he would reply.
He had a gentle and humorous soul, and was an extremely good sport when it came to his son's interests as well. Back in high school we made a lot of short films, and in one particular production, called Chicken Bread, we got David to play the older version of Will, which made us all feel very clever. At the end of the short, we ask him if he's a vampire lord, which was primarily because I always thought he was the spitting image, with his long hair, his massive height, and his natural tendency to narrow his eyes instead of answering your questions. The only thing that ruined the aura of vampirism was his amusing personality, which pretty much tore the whole thing to shreds. If you like, you can watch the 22 minute short film here.
While his work in games will be missed, I will miss him more as my good friend's father, as a mentor, and as a cornerstone of a community with which I often interacted. The tireless work he has done to help preserve the ecosystem and community of West Marin County shows that though he left games, he couldn't stop creating, and working to improve the lives of others (you can read a bit about that in the Pt. Reyes Light if you are interested).
Each person's passing hits us all differently, but moments like this tend to give one pause when they happen so close to home. Losing a member of our industry is losing a piece of history, but losing a human being means even more. So please, if they're still around, give your parents a call. Tell them you love them. Time catches up with us all.