Gamescom is approaching fast and if you're an independent developer and want to showcase your game in Cologne this August we have good news for you! In its third edition the German Indie Arena Booth is exploding in size and will offer 500m² space for 40 developers from around the world.
With more than 350.000 visitors last year gamescom is the biggest consumer game show in the world and has become a very popular business and networking event for the whole game industry. Even though, the show is mostly known for Triple AAA exhibitors, the attendance of indie developers has been rising since the first Indie Arena Booth premiered in 2013.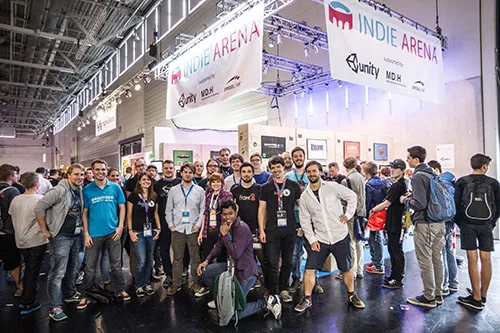 INDIE ARENA BOOTH 2014 GAMESCOM
After the great double of 2014, with both the Indie Mega Booth and the Indie Arena showcasing small devs, we have an even bigger opportunity this year. Through the support of the gamescom organisers and the BIU, we can show the world the true diversity and creativity of our industry.
"We want to be a good host for independent developers from all around the world this August at Gamescom. With a massive increase in size and visibility, we're able to make a big impact on the showfloor and are excited for all the wonderful game-submissions from around the world." says Oliver Eberlei, the man in charge of the Indie Arena Booth.
During the last three years the Indie Arena Booth already welcomed games like Forced, The Last Tinker, Beatbuddy, The Inner World and many more. This year we're excited to see your game under the submissions! No matter if you're looking for international press, seek business development or just want to connect with your audience and other devs, the Indie Arena Booth 2015 is going to be the right choice for you. But hurry, submissions are closing this Thursday 25th of June: www.indiearenabooth.de
The Indie Arena Booth Team is excited for your submissions! Let's have an awesome gamescom 2015 together.