Article brought to you buy Autodesk
The name "Serious Sam" alone might trigger an auditory memory that sounds something like "aaaaaaAaaAAAAAAAAAAAAAAHHHHHHHHHHHHH."
With the series spanning 15 years, Serious Sam has become a fan favorite. I mean, who doesn't love shooting and chain-sawing through endless hordes of enemies while hearing pun-heavy trash talk? But, let's get serious…
We talked to Damjan Mravunac (CMO, audio designer, music composer) and Admir Elezovic (art lead) about the secret to their 15 years of success, moving the series to VR, and the creative magic behind their unforgettable enemies.
Autodesk: How did Croteam get started?
Damjan: In the early 90s, a couple of us got together and started making games for the Commodore Amiga. We eventually moved to PC and made Serious Sam in 2001. It was a huge success for us. From that point on, we made Serious Sam our brand. We released The Talos Principle in 2014 and we've also been working on our Serious Engine. When we started, commercial engines were really expensive and there were only two or three available. We essentially had to build our own engine. It's been in the works for the past 20 years and it's being improved every day with added new features. We have guys specifically working on designing and editing the engine and that's where we can allow ourselves to support all formats that we need such as .fbx for Maya.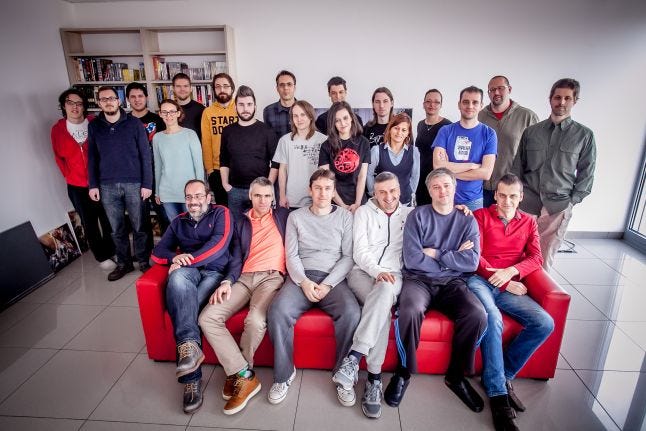 Croteam
Autodesk: How do you guys come up with the ideas for enemies?
Damjan: When I want to design an enemy, I just look at Admir. [laughs] Everything starts with its function. The guys who are creative designers might come up with something inspired by what they saw in a movie or come up with an idea like what weapon an enemy needs to shoot. It's a process. You give the designers 1,500 sketches and they don't like them. They end up running out of time so they accept the first one. Usually, we brainstorm what we need in the game in terms of gameplay. Gameplay is key.
Some characters, like the headless Kamikaze, was one of Roman's (Ribaric, CEO) moments of brilliance. Some characters just came to us by chance.
Admir: When we were designing Serious Sam: The First Encounter, there was a huge boss that was about 500 meters tall. The first version was not so good, it was designed totally wrong. We only had three days to put this enemy in the game. I started doodling something and we came up with a huge character with four arms and it was one of the most memorable bosses we ever had. It was done under pressure to make something good.
Damjan: There's a funny story about this boss named Ugh-Zan. Admir made a model, animated it and the guys put it in the game. There's a memorable scene in Serious Sam: The First Encounter where Ugh-Zan is tearing buildings apart while walking towards you. We were playing in multiplayer and Admir took a pistol and shot him. Then, this huge monster fell and died. We were like, "what the hell happened?" Someone forgot to adjust hit points. Admir killed the boss in one shot and he was known later as the boss killer for the next year in the office.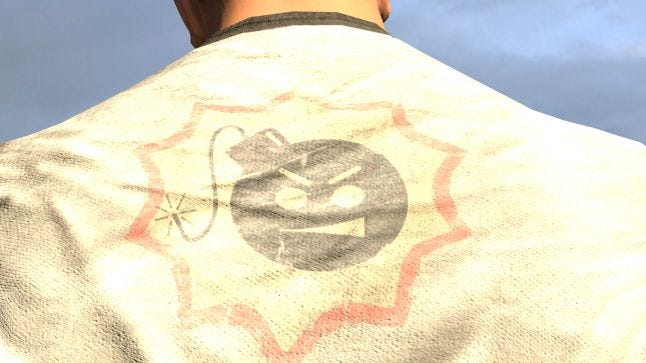 Autodesk: Was making Serious Sam VR stressful because of the new technology?
Admir: This has been the most relaxing project I have ever worked on. I think it's because the team is more experienced. With each project, we gain project management experience. It's always important knowing what you want to do.
Damjan: I agree with you; this is the most relaxing project I've worked on at Croteam. I think during the next one, we won't even know that we are working. The game will make itself. *laughs *
Autodesk: Who would you say is the best Serious Sam player?
Damjan: Tome because he is responsible for gameplay, he knows every level. So, he cheats. He's our main level designer. He usually ends up beating me. He tells me to play them and if I can finish the level without dying, he goes back to the game because he just loves to make life miserable with too many enemies and stuff like that. It's tough playing his levels. He's actually designing for Serious Sam VR so we can expect much more miserable moments for VR players.
Autodesk: How do you guys wind down during a stressful time?
Damjan: We eat cake! There is a custom here, whenever someone has a birthday, gets an annual paycheck, celebrates five years at Croteam, we bring cake. It's comfortable here, I like coming to work.
We also have a large game dev community in Zagreb. We get together at least once a month. We are not enemies, we are just friends and colleagues. That's what Croteam is about. We discuss projects and people either help or find someone to hire. It's a cool community. Nobody is jealous. They are just happy to make games.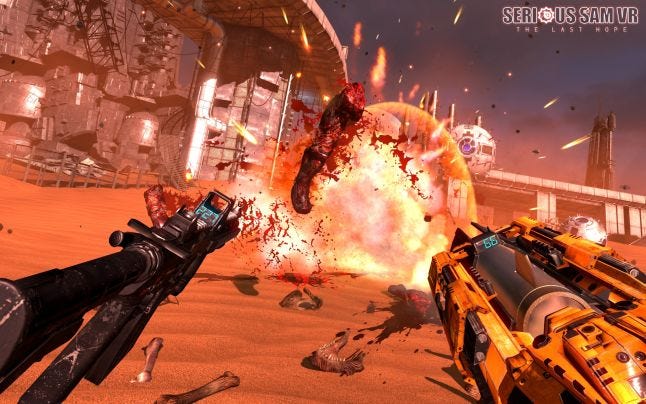 Autodesk: What would you say is the secret to the success of the series?
Damjan: Passion and hard work. We always want to play the game that we are making. We all grew up with Doom, Quake and Unreal Tournament so we wanted to play that kind of game. We created our own baby which is now almost an adult at 15 years. We always say 'we are going to make the best game ever'. That's how it starts.
Luck also played a part. We were at the right place at the right time with a great looking game. There are a lot of games that I come across that didn't end up being hits, even if they were great games. Sometimes I think to myself 'OK, we were really lucky at one time in our life.' But we justified it. It might've started as luck but we were given a chance.
I believe our new project is going to be even better than the old ones. It's going to be newer than the older ones- that's for sure. [laughs]
Serious Sam VR: The Last Hope was created using 3ds Max, Maya, MotionBuilder, and the Serious Engine. Learn about developing for VR in Part II. Put on your headset and start playing on Steam Early Access.