There's no denying that those of us in the games industry are hyper-aware of what games our kids like. We remember what we dug playing when we were young and can't help but steer them to those genres. But now as 'responsible parents', we also want our kids to learn something from at least a few of the games they're playing.
During this convergence of opposing chapters in our lives, all of a sudden the boring term 'educational game' doesn't seem to be the big YAWN it used to be. In fact, an increasing number of developers have become so enthralled with their kids' gaming interests and learning development that they're now experimenting with creating educational games. It is partly for this reason that the edutainment category is seeing massive growth worldwide. The industry is forecasted to be at $2.3 billion by 2017.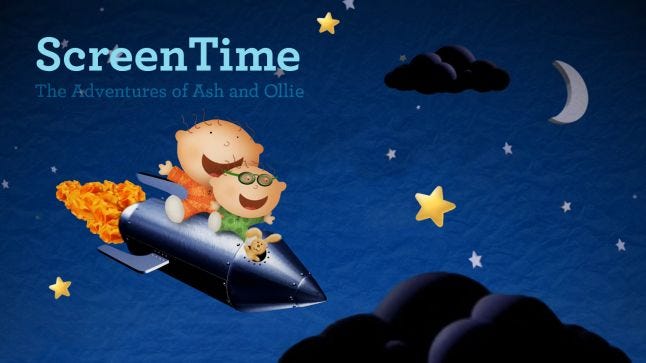 Another reason for the industry's growth is that educators are finally, and in many cases, eagerly embracing games as teaching tools. Fewer than 10 years ago, many parents and teachers adamantly, and pretty publicly, disapproved of such blasphemy! "Games couldn't possibly encourage responsible learning behaviors; and in fact, they will make our kids violent and dumb!" Interestingly, a recent study from the Journal of Pediatrics actually stated that playing games less than an hour actually helps with the social development of children, and teaches them how to manage situations and solve different kinds of problems.
It's amazing how fast the education industry has made an about-face. In June the Joan Ganz Cooney Center published a study on Digital Games in the Classroom. They found that games have become a regular part of many teachers' curriculum. 55 percent use games in the classroom at least once a week. Computers are still the primary technology, but ¾ of teachers say that tablets use is growing fast. Much of the credit is due to great research about learning behaviors and cool developers stepping up to make some pretty amazing stuff. In fact, many hard to reach kids are learning from fun educational games. Today, these educational games and apps are encouraged—especially for summer time, back to school and supplemental learning. It's a big score: parents, educators, gamers, developers and publishers have all mind-melded in a continuing trend that's only on the rise.
Fingerprint has a healthy showing of partnerships with developers, and the community is expanding rapidly. How does a developer get in? Which ones are finding success in the market? For our part, we've seen it's developers who understand child behavior, are clear about what appeals to certain age groups, can entertain in innovative ways and know how to stretch and reward players so their minds are eager for more. To boot, games that impress parents and educators means extra word-of-mouth toward sales.
Here are Four Elements for Making Successful Educational Games for the Younger You:
1. Reward Kids: One app developer we work with, Derek Lomas of Playpower Labs, says for most of his apps their priority is providing positive feedback inside the games. "We know how much rigor is tolerated by certain age groups, and we give them something that's rewarding at the right cadence -- even if it seems to an adult that the rewards are being shelled out far too often." Lomas says. "It's actually rare that kids disengage when something is too easy. So we allow for successes."
Lomas also says, "Repetitiveness is key in our apps and games. That concept may sound boring or counterintuitive, but we've found balance keeps kids happy and involved. Never throw them off the deep end and make sure that when they are not too far into the game, the child feels accomplishment. That's when we introduce new challenges."
2. Embrace the Fun Factor: Sure, the word fun is intangible, but it is the foundation for creating a game that kids will play again and again; and will lead to inspired learning. In fact, it works for us adults too! When we sign on a developer, replay attraction of a game is key. We've seen terrific educational apps that teach well, but aren't quite right for the antsy child at home who'd rather sneak over to a purely entertaining game when the parents aren't looking. Edutainment must be engaging to keep families interested and wanting more. There are too many distractions that will grab kids' attention if the game doesn't entertain. Educational games that do engage can help inspire a love of learning from some of the most finicky and otherwise disinterested kids, so the long term payoff is huge.
3. Recognize that Kids' Learning Personalities Vary: This fact of life makes things complicated! It also keeps us on our toes. Kids grow so fast; there are cultural differences; and individual kids are picky about what they like. Even the use of color, environment and other visual effects vary depending upon their tastes. Consider what type of learning personality you want to target when you're building your apps or games. Think about what you were like as a kid. Watch your own and others' children and their unique personalities. For example, some kids want to collect. Others crave rewards. Others just want to build and explore (think Minecraft). Still others just want to learn about a few particular subjects one small dose at a time. One of our partners, Tiny Tap, has created a platform that allows developers and educators to create games which target specific kinds of kids. Choose your strengths and focus on that segment of children, since no single edutainment game will appeal to all tastes.
4. Understand Education: Secure an advisor or partner who is up to date on the latest teaching styles and digital educational methods. Most great educators know what works but don't have the skills to design an engaging app or fun game like a developer can. We work with developers who have experience and talent in both education and entertainment and find the results are exponentially better. Many are accredited with educational organizations and are awarded commendations and awards. As an example, developers from yummico have both the educational know-how and creativity based on their roots as the creators of Blues Clues. Playpower Labs develops math-based games, heralded by the MacArthur Foundation. There are plenty of great resources out there.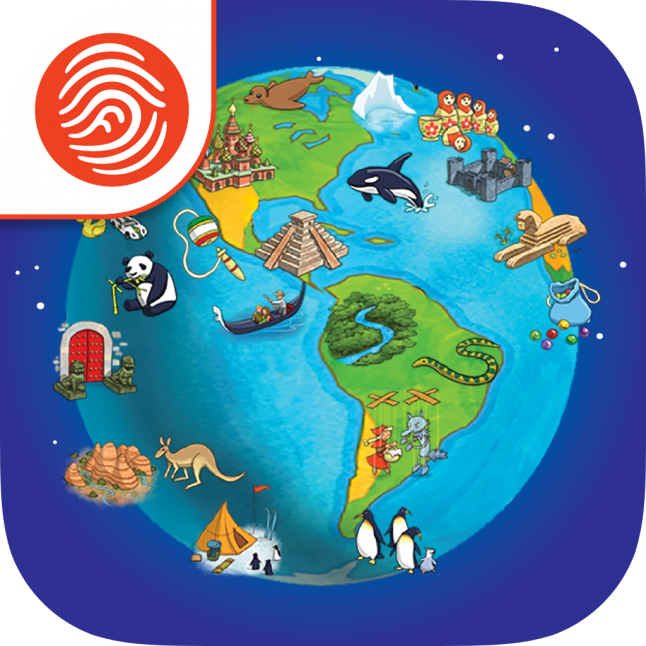 Developing educational apps, or edutainment apps, is not a perfect science. For that matter, neither is the games industry as a whole. To stay on top of it, look at education trends, learn from app store hot sellers, watch for successful play patterns and themes based on regions and age groups.
To stand out in the crowded category and to have success, make sure what you bring to market is truly innovative. Last but not least, remember the child in you and what would appeal if you were a mobile kid in 2014.
Increasing screen time among kids—even among 3-year-olds—is a current fact of life and doesn't have to be a bad thing but rather, a major opportunity to ensure our global nation of kids are sharp, determined and ready. Developers creating edutainment apps are hitting the trend at the right time, and there's no question that the market for such games and apps will become even more and more satiable. Not to mention it's super rewarding to help support the effort for making all of the screen time in our kids' lives matter.