The Warlock of Firetop Mountain was an adventure gamebook published in 1982 by Steve Jackson and Ian Livingstone, the first entry in what would be the Fighting Fantasy series. The cover proclaimed, "This is a book with a difference--one in which YOU become the hero!"
Adventure gamebooks were like a cross between a Choose Your Own Adventure novel and a tabletop RPG, with player choices and dice rolls determining your progress through the story. The series proved immensely successful, with 59 titles selling around 15 million copies between 1982 and 1995.
This month, Australian indie studio Tin Man Games will release a videogame adaptation of that pioneering adventure gamebook. It's just the latest example of how the developer has carved out a niche for itself by resurrecting this moribund form of interactive novel.
Reviving the past
Initially, the studio was a two-person outfit releasing a series of Gamebook Adventures for mobile devices. "Around the time I founded Tin Man Games, the iOS gold rush had just kicked off," explained Neil Rennison, founder of Tin Man Games. "I dredged up my childhood to see if there was anything from the 80s and 90s that would work well on the fancy new iPhone." Remembering that he'd always been a massive fan of Fighting Fantasy gamebooks, Rennison looked to see how the books could be translated to a digital format.
"Nostalgia played a huge part in tailoring the design," says Rennison.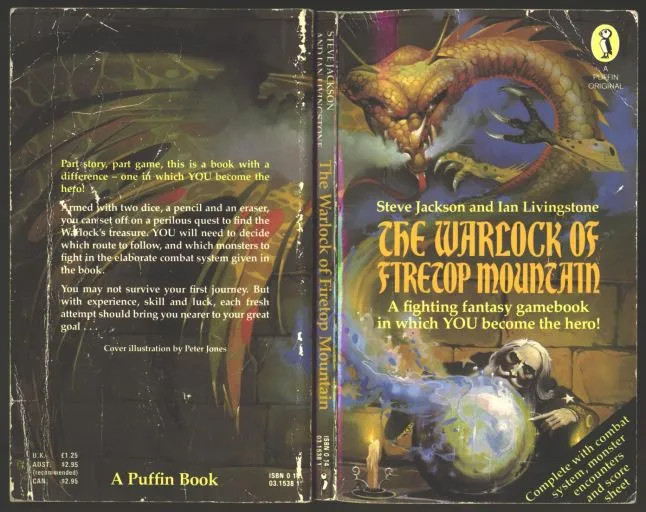 Tin Man Games set out to provide an easy to navigate and read experience, rather than one that looked visually impressive. At a time when many smartphone games were employing physics engines or detailed animations, Tin Man Games stuck to a straightforward approach, with combat taken through dice rolls, and some simple illustrations, much like how physical gamebooks would show off the action.
"In the early days, our Gamebook Adventures Engine was built to match an old paperback gamebook as much as possible," explained Rennison. "Once the iPad was released, we could finally mimic an actual book, as the tablet was around the same size and aspect ratio." (Their early efforts were much closer to the original gamebook format than, say, Inkle's later Sorcery, which was also adapted from a Steve Jackson gamebook.)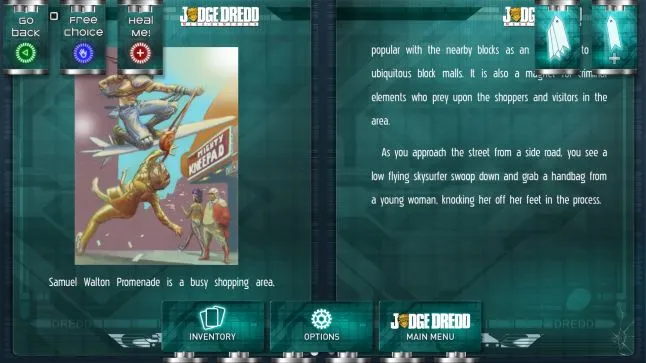 Judge Dredd: Countdown Sector 106
Tin Man went on to utilize the Fighting Fantasy license to develop many games based on the original books, as well as IPs like Judge Dredd, and even a Shakespeare adaptation. Moreover, they have released original works that hew closely to the classic adventure gamebook format. An Assassin in Orlandes was the first in the series offering an entirely original interactive story, with multiple different paths to follow.
Adapting and innovating
The studio's version of The Warlock of Firetop Mountain is its most ambitious digital gamebook yet. It offers a tabletop style gaming experience, while still staying faithful to the classic story of the original Fighting Fantasy book. It took a Kickstarter campaign to underwrite this more ambitious version of Tin Man's approach to gamebooks.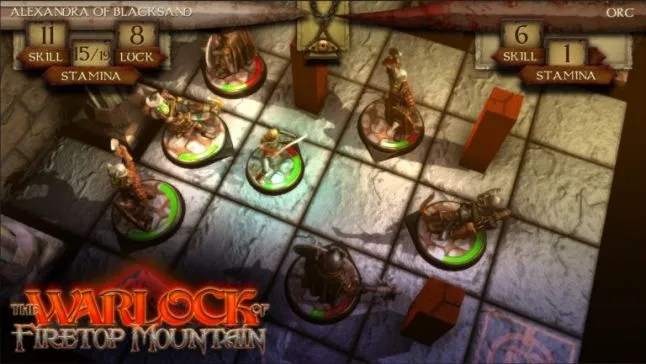 "The problem when running a small dev company with limited budgets and resources is that you're a slave to your tech pipeline," explained Rennison. "As soon as we tried to deviate…our costs rose significantly, so we had to iterate and innovate slowly."
Their initial gamebook adventures only worked for iOS, and were coded using native tools. A jump to Unity was required to tackle the Android market. "The trade-off for the ability to cross-platform quickly far surpassed my minor niggles," Rennison says, with the platform now becoming their engine of choice. Its games are now available on Steam, as well as iOS and Android.
Investment funding from the Interactive Games Fund in Australia, that gave Tin Man Games the boost they needed. Such funding led to an office, more staff, and faster innovations. Appointment with FEAR was the first example of that imaginative change of direction. Based on the Fighting Fantasy gamebook of the same name, Appointment with FEAR used a comic book style layout alongside more conventional gamebook style conventions.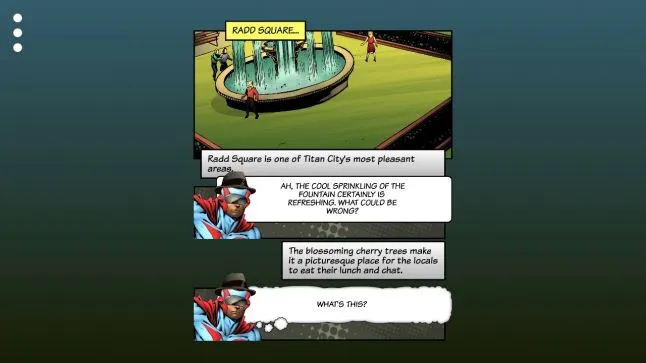 Appointment with FEAR
Tin Man Games followed that up with Ryan North's To Be Or Not To Be, a tongue in cheek take on Hamlet, presented as a second person based gamebook adventure. It featured artwork by Kate Beaton, Mike Krahulik, and Matt Inman, and marked a fundamental shift in Tin Man Games's reputation as a more premium app developer.
New payment models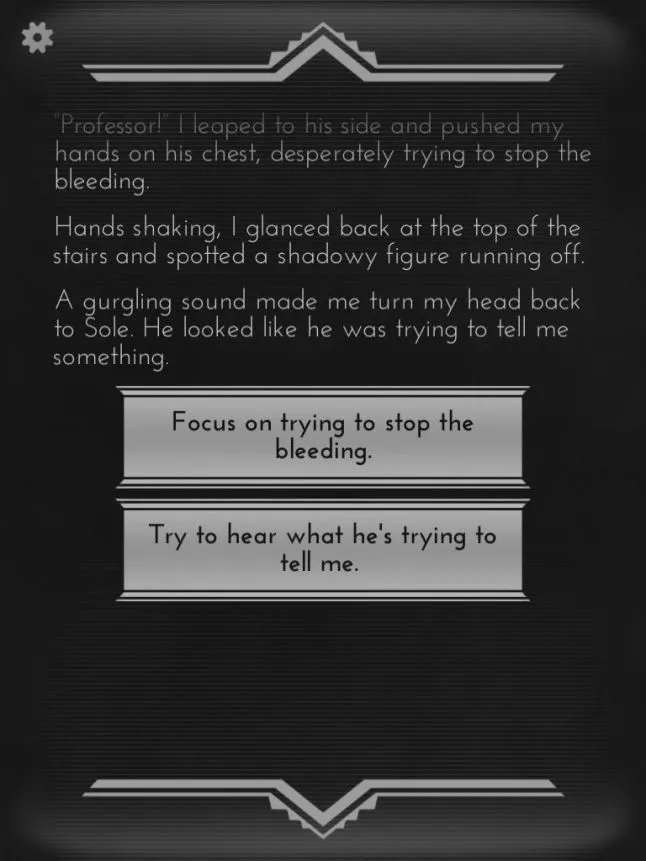 Such innovations have continued with Tin Man Games experimenting with a subscription based game in the form of Choices: And The Sun Went Out! The game is supported by video ads on Android, while the iOS version was one of the first subscription-based games, offering weekly updates, and working on the Apple Watch as well as iPhone and iPad.
It was a bold move for a firm so entrenched in more traditional forms of payment. Such a change of pace sums up Tin Man Games's way of thinking though, with Rennison citing 80 Days's developer, Inkle's recent success as one of the reasons why Tin Man Games must continue to innovate.
While the original Gamebook Adventure engine might be slowly vanishing into the annals of history, there might still be room for it in under a VR guise. "In collaboration with another Australian dev, we have built a tech demo that works on all the major VR headsets," explained Rennison. It's not a huge departure from what Tin Man Games has already accomplished, but Rennison notes that it's set to "It makes a similar leap in terms of delivery as our first digital gamebook is to The Warlock of Firetop Mountain".
With more details to be announced later this year, it's likely that continuing to improve and innovate is a smart move for the Australian developer.