Game Design Deep Dive is an ongoing Gamasutra series with the goal of shedding light on specific design features or mechanics within a video game, in order to show how seemingly simple, fundamental design decisions aren't really that simple at all.
Check out earlier installments on the music-reactive Paranormical, the heredity system of Hero Generations, and the traffic systems of Cities: Skylines.
Also, dig into our ever-growing Deep Dive archive for developer-minded features on everything from rocket jumping in Rocket League to the one-hit kills in Titan Souls.
Who: Toby Fox
Hi, my name is Toby Fox. I'm an indie game developer from the United States. I started Undertale, my RPG game, on a whim during a break from college classes in 2013. After working for a few months, I released a demo of the game's first area.
After seeing the demo's warm reception, I launched a Kickstarter campaign that Spring that earned $50,000 -- $45,000 more than its $5,000 goal. Using this, I continued work on the game until its release in September 2015.
What: Undertale's action-battles
I created the battle engine before I made any other aspect of the game. Everything came from that.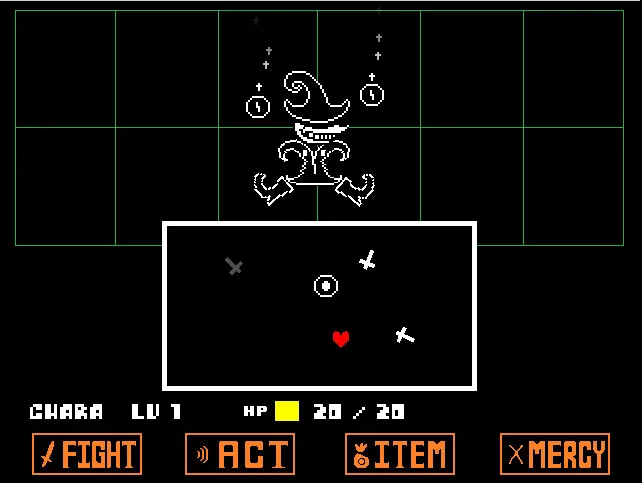 I have played so many RPGs that the basic motions (keep your party buffed and use the enemy's weakness) aren't fun to me now. To keep myself interested, I need to have something else.
That's where a interactive battle system comes in. You know, the kind pioneered by Super Mario RPG. But I wanted something more complex than pressing a button at a certain time. So -- inspired by Touhou and WarioWare -- I created a system of bite-sized bullet patterns.
Result: Fun, action-based JRPG battles
No matter what path you take through the game, I wanted it to be fun. I seem to (?) have generally succeeded. I'd like to think this is due to the variety allowed by the bullet-battle system.
Good or bad, you will be attacked by the enemy. And when they do, they'll have a couple different attacks.
Furthermore, when enemies attack together, their bullet patterns combine. So not only do individual enemies have a few tricks, but different enemy formations are special, too. Combination attacks solve another problem: Having to watch every enemy's battle animations. That can be a slog in older RPGs.
Meanwhile, the ACT & SPARE system was relegated to a simple menu. It often boils down to simple trial and error. I don't think this is as "fun" or "fair" as it could be... but I included a lot of funny text, so there's a big novelty payoff. Most people don't seem to mind.
In my opinion, one of the most important things about the battles isn't even in the system itself: The encounter rate.
Encounters are rarely repeated, and when I found them too repetitive, I created more foes. So not only is there a lot of novelty to be found in the battles, but it's hard for them to get old.
In normal RPGs, a lot of "fun" comes from "getting stronger." But I could not rely on that here, so keeping things fresh was REALLY important.
I think once you master a battle, you should be able to move on. Especially in a game with battles as stressful as Undertale's!
[Interested in learning more about Undertale's battle system? Read "How Undertale makes you think hard before killing monsters."]