It has been a while (over two months) since our iOS/Android game
Traffic Wonder
was released, the game took off well but I have to confess that as soon as we stop advertising sales dropped drastically.
We have passed through different stages with the game, and since we haven't received any bad reviews it all makes us carry on working in the game even more optimistically.
So far over 21K players have downloaded and played the game. Interesting thing, after analysing the leaderboard we found out that only 135 of
21334 (less than 1%)
people managed to complete the whole game (all levels).
The curious thing is that people are still trying to complete the levels despite the game is too difficult (90% of the players get stuck on first 20 levels) but they insists in keep trying, players don't give up.
We think the main problem is that players want to get all the medals at once. It has proved that the game is seriously challenging for most of the players. Before we released the game we made a brief calculation about what the highest score is, when designing levels we knew that picking all boxes in the best optimum way, and getting all 60 medals, you won't get a higher score than 1,750,000 and it was going to be almost impossible to get a higher score than that.
Somehow the top players have found ways to get a even higher score, higher than 1,820,000, this is completely insane. take a look at the leaderboard
http://www.trafficwonderapp.com/leaderboard/

Out of curiosity, the very first level made was #23 which is not one of the hardest, the top most difficult ones (based on number of accidents and amount of players) are #21, #15, #17, #6, #11, if you ever wonder how the levels were made, conceptualizing and designing levels can take up to 16 hours each, interesting thing some of them are based on real world maps, for example:
Arch of Triumph, Paris, France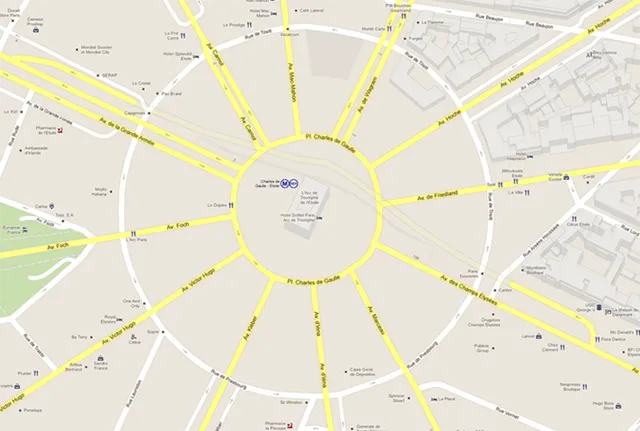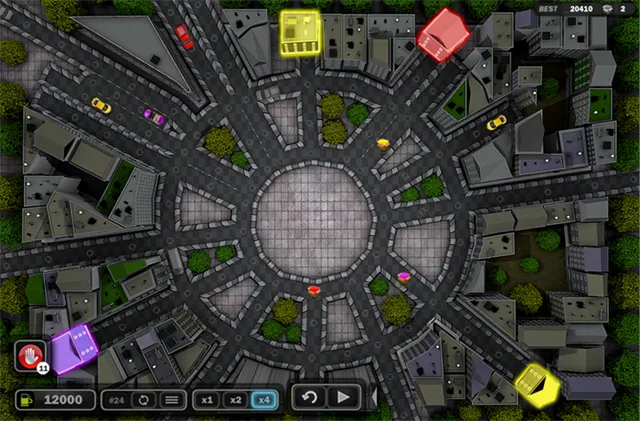 Central London, UK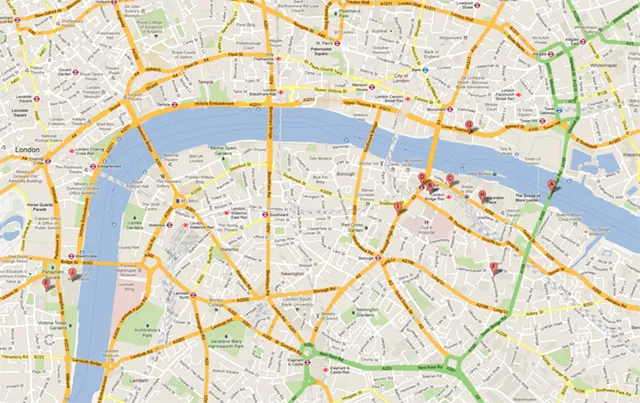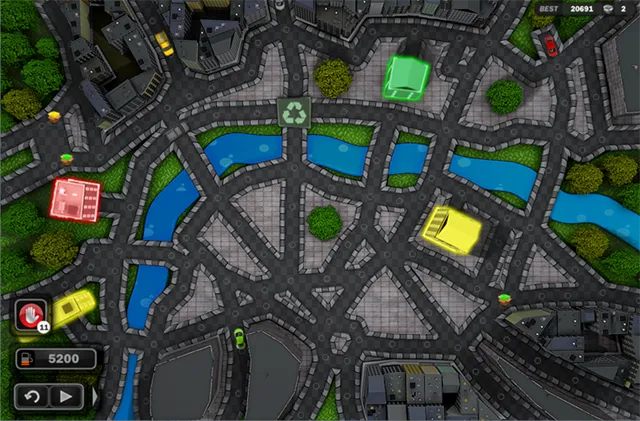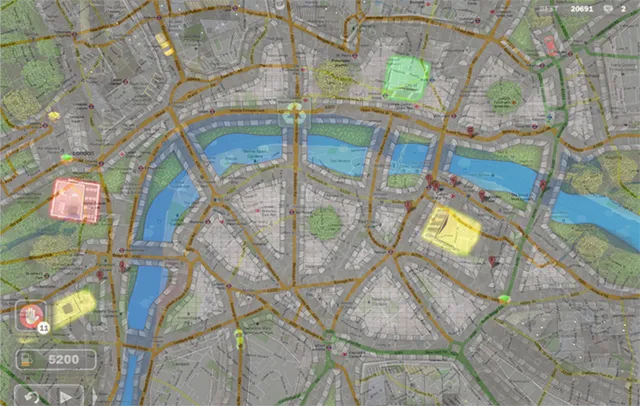 We are currently working on a new update (v1.5) which will include some great new features: multiplayer co-op Mode (play with a friend anywhere in the world), 15 new challenging levels, a new x1000 button speed for professional players, more devices supported on android, Facebook version of the game, new sounds and UI improved.
This update will have no extra cost for existing players and will be available for mid of July. Thanks for your great feedback and playing Traffic Wonder. http://www.trafficwonderapp.com

Alex Nino (yoambulante.com)
PS - Here are some of the reviews for the game:
Traffic Wonder HD may sound straightforward enough, but it's actually a brain-buster. When you take into account that some vehicles move faster than others and also consume more fuel, the game becomes a demanding exercise in precision planning and prediction...

Admirably, there's no facility to grab extra stop signals through IAP, making TrafficWonder about brain power, not wallet power...

Traffic Wonder HD is an innovative puzzler that is both frustratingly tricky and wonderfully simple. Confused?

Some mobile games are built to be nothing but diversions, pointless timekillers for subway rides and doctors' appointments. Others are good enough to keep you up all night...