1. Stealth Action Multiplied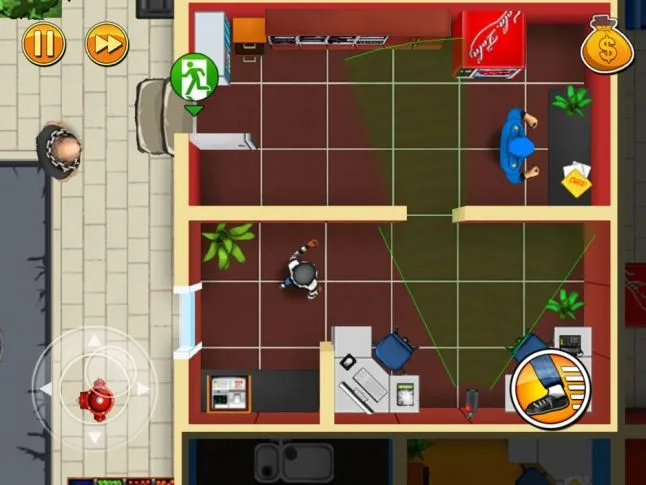 I could easily name 2013 as the year of stealth to me. I stopped saying "Oh I like Stealth" and decided to heavily embrace the genre and played all the games I could. Mark of the Ninja was definitely a big step up for stealth. The game is really well polished and it's by far one of the best stealth games out there right now. So if haven't played it? Come on! Do it! Another good surprise was this game called Robery Bob: Man of Steal, don't let the cheesy title and the fact that it's a mobile game fool you though. This is the best mobile stealth game I played, although I must say I can't really remember other stealth games for android, but this one was very well designed and played really well. It was the first mobile game I played until the end. Also recommend it!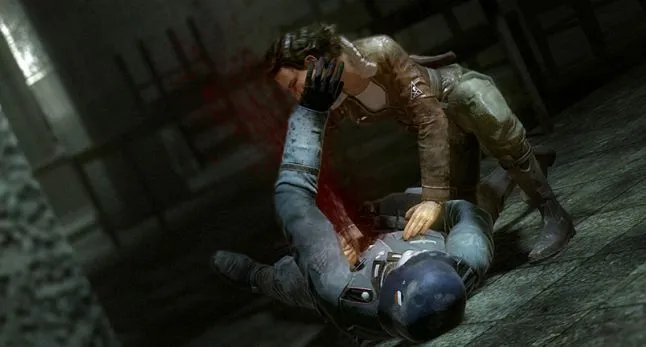 I also got to play heavy hitters like Deus Ex: Human Revolution, Hitman: Absolution and Dishonored. Really enjoyed all of them in their own way, but I think Deus Ex and Dishonored pushed the genre a bit further. I also finished Velvet Assassin, a stealth game that not many people know. Though the game has some rough polishing, design wise, it's really enjoyable once you get the hang of it. Reminds me of old Splinter Cell games which if you play now require some work to get going.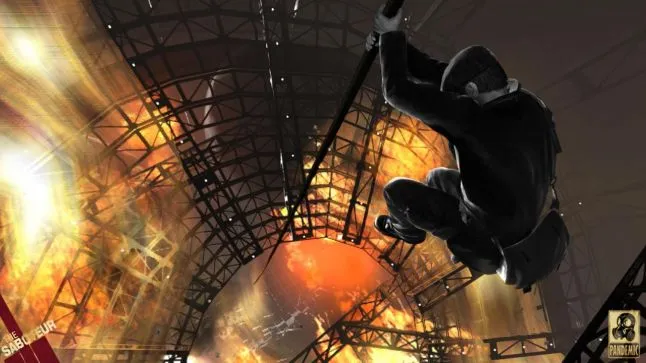 I also went through The Saboteur which I'm not really sure it's considered a stealth game. The best description I'd give is that this is an open world action game with emphasis on stealth. Some parts will require stealth, but most will require shooting. The option to be stealthy is there but isn't really fleshed out. Last but not least, I tried Stealth Bastard and Tenchu: Shadow Assassins for the Wii. The first I enjoyed it but it didn't really hook me in to sit down and finish it, and the second I liked it at first but It's very easy to mess up when playing. There are very few options to get through the levels, so it's a lot of retry that it's not really your fault.
If you like stealth, I'd recommend all of them. Honestly, try them out and see it for yourself.
2. 3As and Indies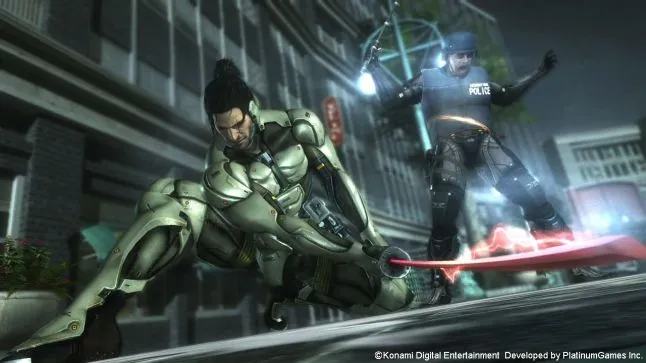 My first 3A of the year was Assassin's Creed 3. After a lot of friends telling me how good it was I decide to give it a try on the Wii U. Suffice to say, it's an okay game. For a game involving assassins there's very little stealth to it. Metal Gear Rising Revengence was also another OK 3A game. If you played any of Platinum games, this is their bread and butter: top action game extravaganza. It's a good game but it doesn't feel like it's own franchise. It feels like a spin off still.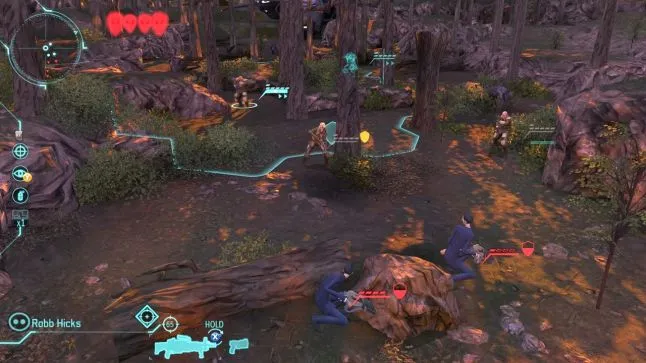 After that I went through the good surprise that was XCOM: Enemy Unknown. Really great game. It was my first time playing this franchise and I really love the resource managing aspect and the turned based combat also felt very tight. One of the best this year. Tomb Raider was a 3A that pulled it off really well. The game plays well, looks great and does the job right, and I found it great that they added stealth on some sections.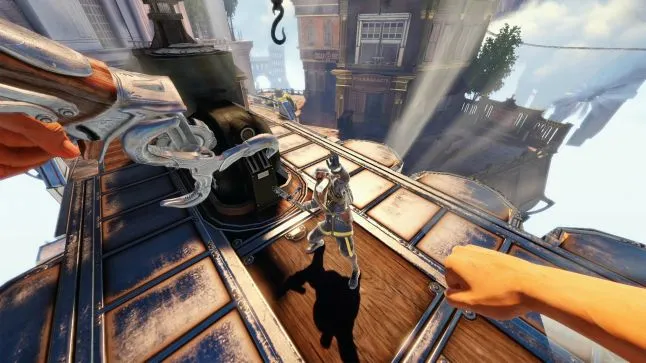 Bioshock Infinite was actually the last game I played in 2013. I had it with me for a while but no time to give it a go and it was definitely something else. I really liked the game, but I still prefer the first one. Why? I think that the atmosphere on the first one was more impressive. Here it's just as if they were trying to make it as impressive as in the first one but they just didn't succeed. On the other hand the combat felt much better balanced than in the originals.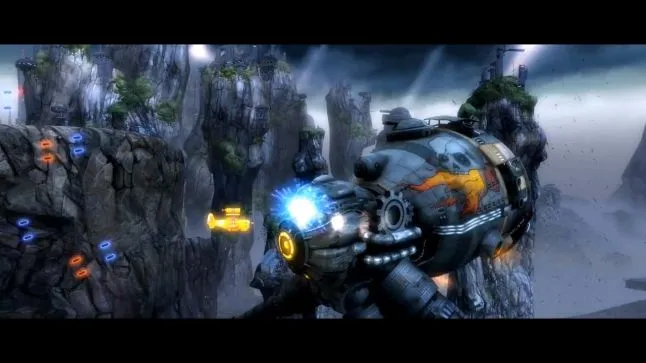 Sine Mora was a game I was keeping my eyes on it for a while. I know it was from the guys behind No More Heroes and Killer7 so I was looking forward to try it. It's for sure one of the best shmups I played lately. The time mechanic works really and It makes the game possible for non bullethell players. Sword & Sorcery is one of those sweet indie games that some people will love it while others will hate it. It's a slow paced point-and-click adventure with some really nice combat/puzzle added to it. It's more about telling a story then anything else.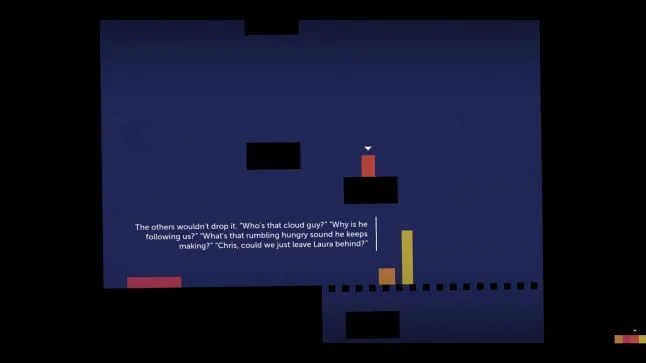 I started Little Inferno without much in mind. I didn't know much about it, and it just grew on me. I played for a few hours non stop until it ended. It's again more about telling a story a very tight gameplay tied to it. Now Thomas Was Alone was the best indie game for me. I love platformers, I love a good well told story, and it's all in here. The voice acting really impressed me and made me remember the one on Bastion. It's amazing how the characters have their own characteristics and how it all ties together.
3. The Darkest of Souls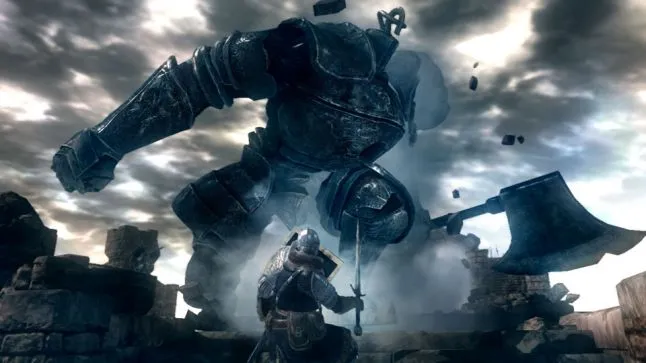 Ok, so… I'll try to keep this short. Dark Souls is the best game I played in 2013. I know I'm kinda late to the party, but this game just made me like games again you know? It makes you feel like you can really play something. We are getting so used to button pressing through Assassin's Creed that it's just hard to take it easy, one step at time, and actually play something. Actually be able to say that you beat something. It's by far the most rewarding experience you'll get. I can't recommend this enough.
4. What 2014 holds for me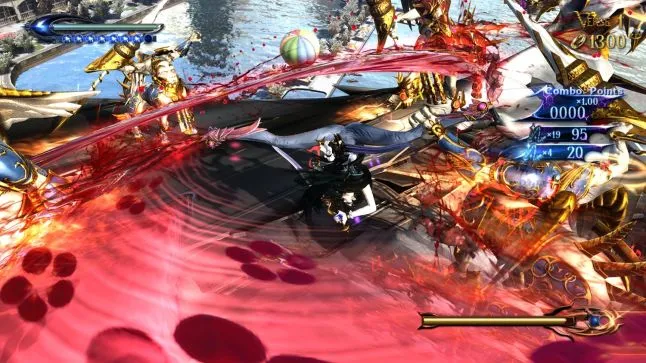 What excites about 2014 is Dark Souls II, which I'm trying not to learn much about it, I just wanna be surprised again like with the first one. Also excited for some stealth with MGS and Thief4, and also some I still have to play like Monaco, Gunpoint and Republique. Also looking foward for Bayonetta 2 and Smash, though not really sure if they'll come out this year.
TL;DR:

Best Stealth I Played in 2013 → Mark of the Ninja
Best Game I Played in 2013 → Dark Souls
Best Indie I Played in 2013 → Thomas Was Alone
Best 2013 Game I Played in 2013 → Bioshock Infinite
Looking foward in 2014 → Dark Souls II, Metal Gear Solid The Phantom Pain, Thief 4, Monaco, Gunpoint, Republique, Bayonetta 2 and Smash.

Games Completed on 2013 (by order of play):
Sine Mora - on Steam
Superbrother: Sword & Sorcery EP - on Steam
Assassin's Creed 3 (full design thoughts) - on Wii U
Mark of the Ninja - on Steam
Deus Ex: Human Revolution - on Steam
Batman Arkham City Armored Edition - on Wii U
Dark Souls - on X360
Velvet Assassin - on X360
The Saboteur - on X360
Hitman: Absolution - on X360
Robbery Bob: Man of Steal - on Android (through the year)
Offspring Fling - on Steam
Little Inferno - on Steam
Thomas was Alone - on Steam
Metal Gear Rising Revengence - on X360
XCOM - Enemy Unknown - on X360
Tomb Raider - on X360
Dishonored - on X360
Need for Speed Most Wanted U - on Wii U
Bioshock Infinite - on X360