Last week a tweet from the folks at New Zealand game studio Runaway caught my eye. It was promoting #gamedevfashion week—a fun social media hashtag inviting game developers to show off their fantastic wardrobes.
Something about their promo struck a chord. Maybe it's because spring is around the corner, and I'm looking forward to shedding my bulky North Face parka. Or maybe it's just the idea that game developers—like anyone else—deserve a chance to feel good about how they dress and present themselves to the world.
I pinged the folks at Runaway to see if there was anything more to learn about their social campaign, and it turned out, there was. CEO Zoe Hobson said the goal of #gamedevfashion week wasn't just to celebrate clothes, it's also a chance to highlight diversity in the video game industry. "We thought a Game Dev Fashion Week could be a fun way to highlight 'what a game developer looks like,' she said. It would also "break down some of the preconceptions (and misconceptions)'" about the field.
Hobson had a few more fun thoughts to share about the effort—and some shots of the Dunedin-based studio to inspire your wardrobe this week.
What should you wear to Game Dev Fashion Week?
First things first—if you're thinking that game dev fashion week needs to look like the high-concept runways you'll see in Milan or New York, relax. Hobson encouraged developers to "wear what they're comfortable in, what expresses their sense of self and what makes them feel good."
But it's also a chance to ask yourself what clothes fit those standards that aren't the ones you'd normally wear to work. "One of the things I love about Game Dev Fashion Week is that it encourages us to come to work in clothes we wouldn't normally wear to work," she said, also alluding to the fact that some devs choose to dress up in outfits they don't get to wear in their day-to-day lives, like "red carpet" wear.
If you need some guidance, the studio posted some themes for each day of the week. They are:
Monday: "Decades"
Tuesday: "Unicolor"
Wednesday: "Beach Day"
Thursday: "Merch"
Friday: "Red Carpet."
Seeing other folks break out their best looks can also be a chance to experiment and be inspired. Even if someone's got a brightly-colored outlet with five layers of accessories, you can take one element and make it work for yourself.
Hobson also stepped back to paint a bigger picture about the campaign. She mentioned before that she wanted to change the narrative about who represents the face of game development, but casting visibility on different fashion choices can also help folks from different cultures or walks of life stand out.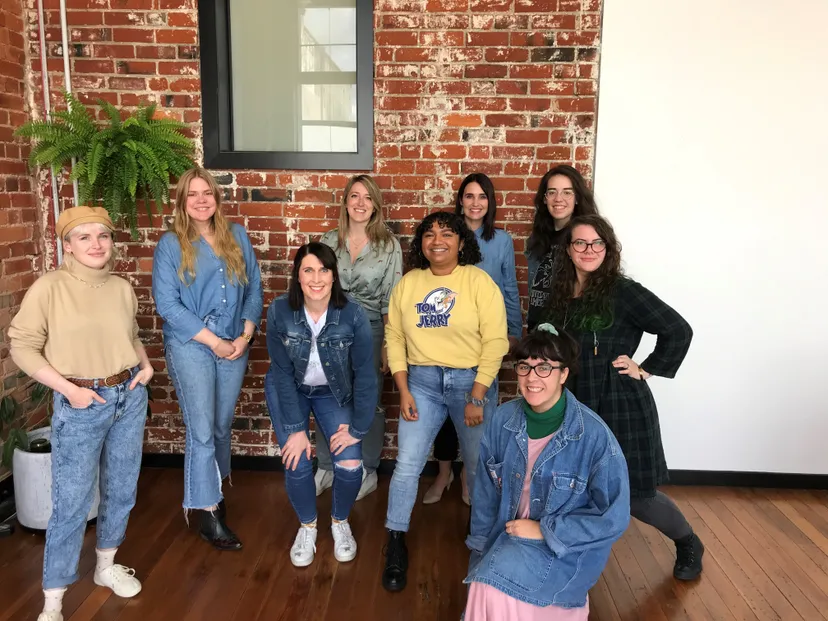 As she put it, "increasing visibility on the diverse range of people who work in game development can help encourage more underrepresented people into the industry."
There are other reasons to dress up and connect with other developers participating. First, there's a social element Hobson wants to encourage. "If you see someone wearing something that you love, that can create an opportunity to chat or reach out and form new connections with people."
And second, Runaway's putting its money where its mouth is. Every time someone shares a photo on the #gamedevfashion hashtag and tags @RunawayPlay, the studio will donate to the nonprofit Dress for Success. It's a charity organization meant to help women in need of professional networks, attire, and development.
Stepping back from Hobson's comments, there's something about a Game Dev Fashion Week that gets to the core about what makes game development great. It's a discipline that can be fun, silly, and expressive. To make attention-grabbing games you've got to be willing to put yourself out there in some way, and show off a bold choice you've made.
Fashion lets folks do that with cloth, linen, leather (or faux-leather, if that's your preference), and other materials. If you've got the time, maybe pop in yourself, even if you're just throwing an accessory or two on top of your regular game development uniform.