Unity's upcoming price increases to the Pro, Enterprise, and Industrial Collection licenses follows a month of turbulent news for the game tool creator.
Though it's seen financial wins with some acquisitions and a proposed merger with adtech firm IronSource, game developers have expressed anger and uncertainty over brash comments made by CEO John Riccitiello, renewed contracts with ties to the U.S. military, and IronSource's muddy history with possible malicious adware.
It wouldn't be hard to look at that barrage of news and wonder if Unity leadership is more focused on the company's stock price than its game developer customers it built its company on. It seems now that Unity wants to address that perception.
In an exclusive interview with Game Developer, Unity senior vice presidents Marc Whitten and Ralph Hauwert not only discussed the thinking behind today's price increases, but also addressed the last month of developer concerns.
"We weren't talking enough, and we weren't being clear enough with where we were going with gaming," Whitten said. He said that Unity leadership has "heard that feedback very clearly," and that it wants to make clear that "gaming is at the center of what they do."
The thinking behind Unity's price increases
Whitten and Hauwert did not provide one specific reason for the price increases on these plans. But Whitten did share some insight on Unity's thinking behind the Enterprise plan's pricing model.
During our conversation, we wound up in a position where it was briefly hard to explain Unity Enterprise's prior cost of $4,000/month per 20 seats, and how that connected to Unity Enterprise's new price of $3,000 per year. "That was a bit confusing with the seat counts we presented on our website," Hauwert admitted. He said the company now wants to be "very clear" about what Unity customers get at what price tiers.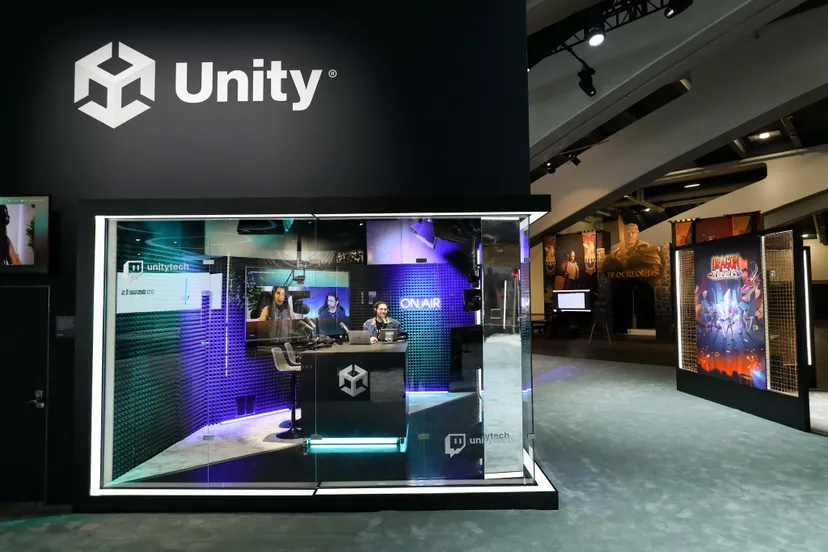 The new price increases for Unity do mean Unity Pro users get access to Unity Mars and Havok Physics, and Enterprise customers will get extended access to Unity's long-term support program.
Enterprise customers with at least 20 seats on their plan will have access to a Partner Relations Manager, an internal advocate and strategic adviser for projects.
Beyond that, Hauwert and Whitten noted that this is the first price increase to these plans in three years, and in that time Unity has added new tools and improved technologies to its offerings. The best reasoning the pair could give for the price increase was essentially an increased investment in its game development customers.
Responding to controversies
As mentioned before, the pair seemed receptive to the idea that game developers have reason to be upset with Unity's business decisions. "Sometimes we're so busy building our product that we forget to talk more about what we're doing for the game development community," Hauwert admitted.
It's easy to see what Hauwert described in the comments that Riccitiello made where he called developers who weren't interested in pre-emptively A/B testing monetization in their games "fucking idiots." Sure, Riccitiello was probably thinking on a certain type of mobile game developer not adopting best practices for implementing in-game app features and spending.
But when you're too obsessed with that minutiae, it's easy to make comments that inadvertently slam all of the developers not using Unity for that purpose.
Crass comments and an over-emphasis on in-game advertising weren't the only incentives for Unity users to speak up in August. Late in the month, it was revealed that Unity had signed a "multi-million" dollar deal with enterprise technology firm CACI that will help the US government with defense projects.
"Defense" is general parlance for "military" in the United States, and developers expressed frustration over the deal. If a Unity developer suggests improvements to a tool that is used in a U.S. defense project, and that project becomes involved in military action, has that developer participated in something they might not morally condone?

Whitten did however acknowledge that Unity has heard these complaints. His response began with the phrase "anyone can download Unity and use it as a tool."
"Every industry in the world is obviously going to be engaged in real-time 3D work, and that includes governments too," he said, noting that Unity counts space agencies like NASA, as well as healthcare and manufacturing companies among its non-game development customers.
Whitten did clarify that there are some use cases that Unity will not support. "We have a very strong policy about the areas where we will do work to help with our partner companies or governments to solve a problem," he said.
He didn't offer any specifics on what areas the policy covers, though it would seem that its recent contracts that have Defense Department ties fit within what the company finds acceptable.
Will Unity do right by developers?
Our chat with Hauwert and Whitten did give the impression that the company wants to shed its current bad rap and get back to providing useful updates for developers making games in Unity.
Since Hauwert works directly with Unity Core, he'd regularly dive into excited asides about what's become possible in Unity, especially for developers working in virtual and augmented reality (we spent a fair amount of time discussing Unity's expanded support for Chromebooks, which is a growing platform for players around the world).
The sentiment seems sincere, but at some point you have to ask when developers are going to get a big batch of good news about developing on Unity. The recent partnership announcement with Microsoft might be one such example (Microsoft partnering with Unity might clear up the issue of there not being any Preferred Platform License Keys for publishing on Xbox).
But based on conversations we've had with developers, there are still good-faith steps the toolmaker could take.
Many seem to want clear lines between the company's defense industry pipelines and its game development services. Others just want some indication that Unity will support products that aren't just meant to increase its stock market valuation.
Many of its maneuvers in 2022 have been boons for investors, but it's been hard to extract what value IronSource, defense industry contracts, or a brutal round of layoffs mean for the game development community.
Hopefully developers working in Unity will see the upsides of these moves soon.