Since the late 18th century, Arthur Conan Doyle's Sherlock Holmes has touched many lives and has been portrayed in many shapes and forms across numerous media platforms. The beloved detective is among one of the most well-known literary personas, even if you haven't read one of his original adventures written by Doyle, his progeny, or subsequent authors, you most likely have experienced an adaptation of these stories either in an animated or live-action format.
What you might not expect is for one of Britain's most celebrated fictional heroes to be caught up in Russia's invasion of Ukraine.
In the video game industry, Sherlock Holmes is predominantly associated with Ukrainian developer Frogwares, which has released multiple games featuring the world-famous detective. Ukraine isn't exactly a country you might associate with the world famous detective. Frogwares CEO Wael Amr explained to me that the idea to establish a game development studio in Ukraine came from "a few factors," but the key one was that "there were signs of a potentially prosperous and untapped tech hub in the making."
If you look at many Eastern European countries you'll see what Amr spoke of—Ukraine, Poland, Czech Republic, Estonia, etc. In the last decade they all became quite prominent game development hubs in Europe, previously mostly dominated by France, Germany, and the UK.
Unfortunately, Russia's invasion of Ukraine in the February of 2022 damaged the country's game industry quite heavily.
Frogwares is one of the studios that has had to persevere through the invasion and ultimately managed to release Sherlock Holmes: The Awakened; a remake of one of its earliest games. The remake was funded through Kickstarter, and merged the literary worlds of Conan Doyle and H.P. Lovecraft.
After the release of Sherlock Holmes: Chapter One in 2021, the folks at Frogwares told me that they started working on an open-world horror game akin to The Sinking City. The Awakened wasn't supposed to enter production right away—it was conceived as a secondary undertaking that would eventually be made with only around 20 people while the majority of the devs were were busy with the open-world horror game.
But Frogwares' plans changed drastically when Russia invaded Ukraine. "The idea was always there in the back of our heads to revisit The Awakened, but more as a side project, not something the entire 90+ [person] team would work on full-time," said Amr. "But once we realized we needed to put a pause on our open-world game, only then did we really start to think how we would do this and how we could actually connect it story-wise to Sherlock Holmes Chapter One."
The upcoming open-world game was described as something more grandiose that would satisfy fans of Frogwares' different games—but it simply couldn't be made with the invasion underway. Sherlock Holmes: The Awakened was fast-tracked to replace it for now.
Frogwares had little international support when Russia's invasion began
In 2011, the Canadian Adventure Company responsible for publishing Frogwares titles went out of business, and the studio had to spend years rebuilding its whole brand and structure after the publisher's demise. After that rebuilding effort, it began self publishing.
So when Russia's invasion began, the Frogwares team had no international lifeline that could swoop in to assist. The team was on its own.
"People, knowledge, or even our offices and infrastructure we had today could be gone tomorrow thanks to a single missile or suicide drone," said publishing director Sergiiy Oganesyan. "Since we are an independent publisher, we didn't have investors or partners who could financially help us in such situations. But we knew we had a decently strong following of people who enjoyed our games and were showing us solidarity at the start of the invasion, hence why we turned to them [through Kickstarter]."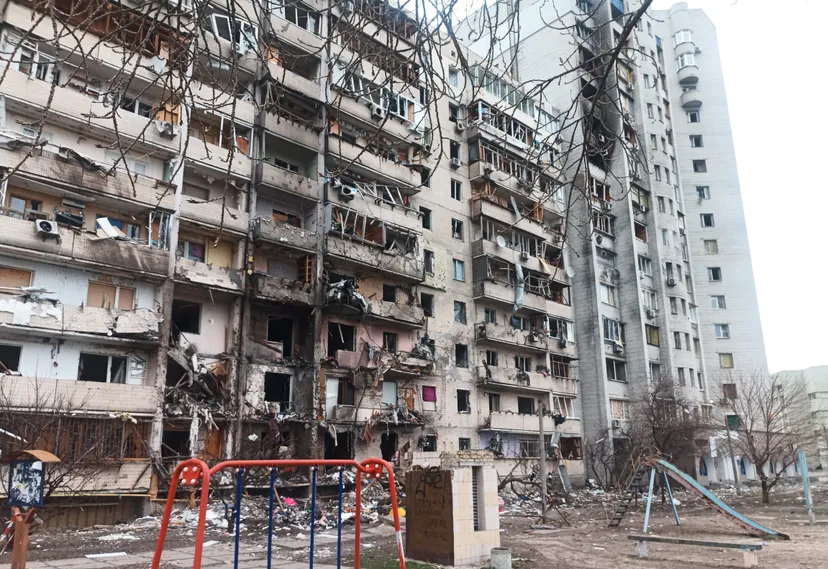 With €252,599 of funds (about $279,000) and 4,876 backers, Frogwares' work on The Awakened remake started. "Game development as it is, is already a difficult thing. When you add in a war that just takes it all into a realm of its own." Amr noted with exhaustion.
The Frogwares team explained that one of the strangest parts of this new reality was how quickly they adapted to the situation with all its anomalies and cruelty. "People need to carry on with their lives," Oganesyan said. "The country equally depends on those not fighting to keep everything else moving. For instance when power cuts became rampant in the winter…we got used to lighting candles, planning our life around blackouts, getting more attentive to making sure our electronics are charged, etc."
"If it's cold because there is a cut in heating you just put on an extra coat or sweater at home and get on with it." he added.
Work in the summer came with its own risks
While developing a game in total darkness and the frigid grasp of winter may seem like a Herculean task, the emotional drain was even more formidable and exhausting. Even when summer finally brought the illusion of normalcy to Kyiv, the constant sound of sirens reminded them of the war.
The process became exponentially difficult when Russian soldiers started targeting power, water, and heating sources, "in the hope to break the civilian population." Oganesyan said. "Power cuts, loss of communication, your team members unable to be around at the same time as you—we had to redo so much of our development pipeline to take these into account and still be ready to possibly redo things again should some drastic [event] get thrown at us again."
By reorganizing the process of development, Frogwares was able to overcome most of the challenges posed by the invasion. If there wasn't power in someone's part of the city at a certain time, there could still be power at the office and they had to relocate. Scheduled blackouts were communicated to everyone so they could get a sense of who could be online and when so the studio could plan around that. Some developers would go between home and the office multiple times in the day which, of course, was very difficult.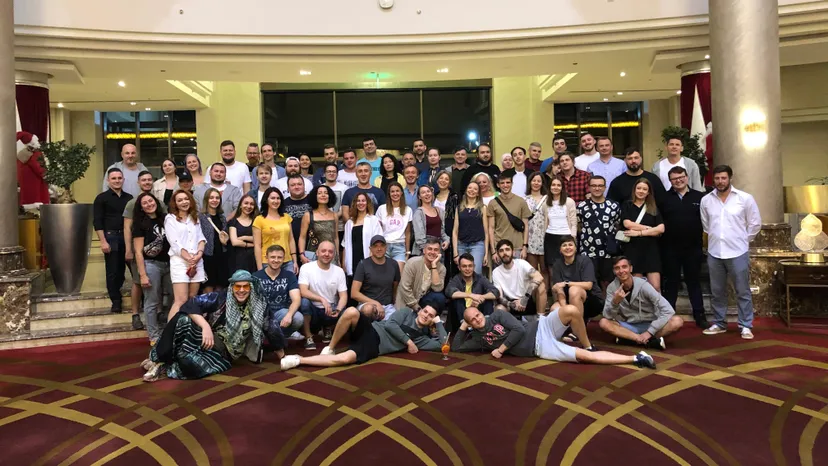 However, with cooperation and clear communication, the team was able to find solutions to many of the problems.
"The next thing that was key is we all had to raise our level of patience with each other," said Amr. He explained that something that would normally take a few hours to do under normal circumstances might now take a few days, and everyone simply had to accept that and work with that in mind.
Following months of adversity and hardship, Sherlock Holmes: The Awakened finally made its debut on the 11th of April. The game was dedicated to the brave souls who stood against the Russian invasion.
The game was very well-received in its niche audience. Oganesyan made it clear that they were very happy with the results and the support they got. Nonetheless, their stand on Russia and decision not to distribute the game there cost them some of their fans. "We pulled our games from being sold there entirely on all digital storefronts we control and we even opted to remove Russian language support from The Awakened for obvious reasons," said Oganesyan. This decision resulted in many angry or hostile messages.
I did, however, find some supporting messages from their Russian fans who brought up the issue of taxes and showed empathy over the issue of distributing their games in Russian stores they would have to pay taxes to the Russian government.
It was also a hard decision on Frogwares' side. PR manager Paul Milewski mentioned that there has been a very substantial fanbase of Holmes games in Russia and among Russian-speaking people—some of whom are part of the dev team.
Frogwares' story is one of many unlikely tales that shows Ukraine's incredible resistance which enabled them to produce beautiful things in dire situations. The Frogwares team has been through hell, with friends and family joining the fight or being wounded or killed in airstrikes on civilians. But the company still has its eye on a bright future.
"When this is all over we will have to rebuild," Oganesyan said. "People will have to somehow try to heal from this trauma. But if there is one thing the world now knows about Ukraine, it's that we don't give up easily. We're determined and stubborn. So we will somehow bounce back from this, but the path to get back to where we were is going to be challenging, that much we all know."