This year, a bunch of people suggested there simply weren't enough games. Those people are deceivers and fiends. Once again, despite what felt like a a deluge of high-profile delays, I found myself struggling to play even a fragment of the titles I wanted.
I've only touched a few of the so-called big hitters and the year is officially OUT, but who cares when there's so much to enjoy beyond the triple-A borders. Yeah, I know, I still absolutely rinsed Elden Ring. But the point stands.
Are my top five the absolute BEST games of 2022? Well, perhaps not. But also, maybe.
In all honesty, these are the games that managed to hold my attention during my apathy era. The pandemic has absolutely obliterated my desire to stare at a screen for hours on end, so when I say that these choice morsels kept me coming back time and time again, you know they mean business.
Your mileage, of course, many vary. But I'm too busy to sit here and argue. The holidays are upon us and I have festive leftovers to eat.

[ELDEN RING/FROMSOFTWARE]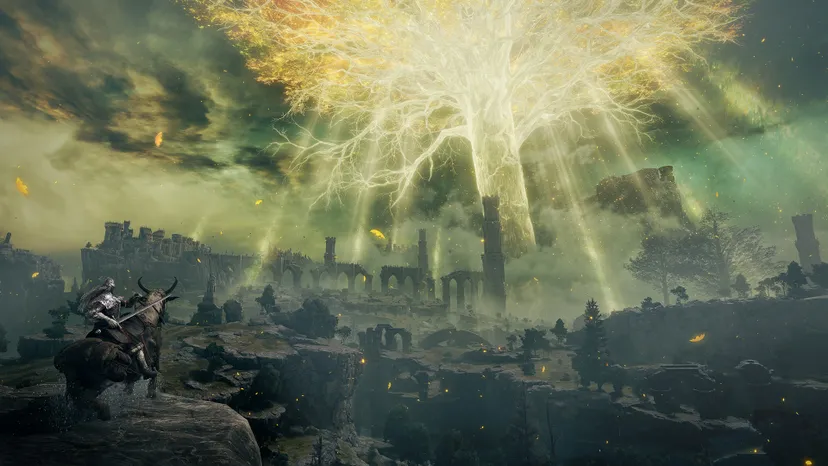 Opining about FromSoftware's latest without retreading old ground is tough. When the game launched way back in February, you couldn't move without bumping into someone ready to gush about the long-awaited RPG, and we suspect you'll struggle to find a single end of year list that doesn't feature the punishing, beautiful, often absurd title.
But there's a very good reason for that. Elden Ring is as close to a masterpiece as you'll ever find. It iterates on the tried-and-tested FromSoft formula while making it infinitely more accessible thanks to a sprawling open world that allows players to explore and battle at their own pace, giving them the time and space to hone their skills before confronting bosses and other foes on their own terms.
The landscape is a tantalizing treasure trove of secrets and vivid detail that implores players to stray from the beaten track and lose themselves in the feral wilds. The creatures are putrid, beautiful, ethereal, and everything else you could possible imagine, showcasing the full range of FromSoft's design sensibilities. Combat shares more in common with ballet than brawling, teaching players to be deliberate and precise with their actions and approach while still allowing room for experimentation. Traversal is a joy thanks to a spectral steed that can defy gravity. Then there's the dogs. Oh, how we miss beholding the dogs.
Ah, we're gushing again. But what can we say about Elden Ring that hasn't already been said? It's an experience that became an industry moment, cutting through the genre divide to become (dare we say it) an all-timer.
[STRAY/BLUETWELVE STUDIO]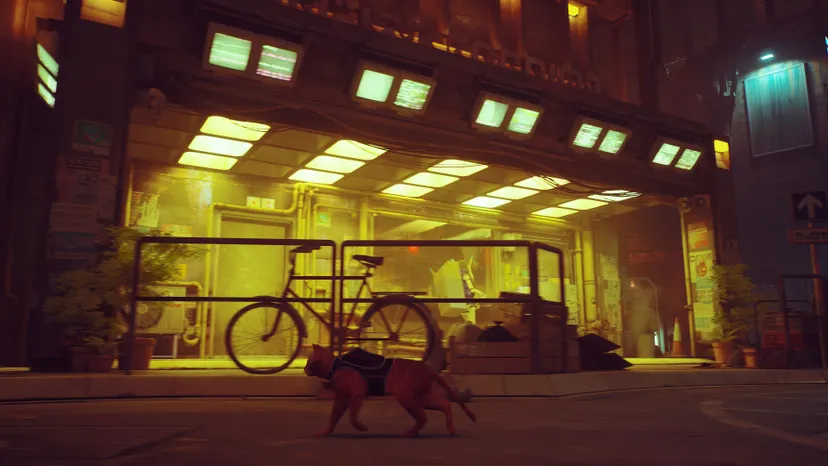 Everybody wants to be a cat, but how often are we actually gifted the chance to unleash our inner feline? We hear you. Not nearly often enough. But that's where Stray comes in.
BlueTwelve Studio's charming jaunt about an adorable mouser swept up in a cyberpunk mystery exceeds expectations by pushing past its initial gimmick and delivering an emotional, engaging adventure that's paced to perfection. On a technical level, there's plenty to love about Stray. The futuristic world itself is realized in a way that belies the title's indie origins, with neon-smattered alleyways and overgrown facades providing the perfect playground for our spritely tabby.
It sounds obvious, but for a game that lives or dies on its ability to sell players on the notion of being a cat, Stray hits it out of the park. The game's furry protagonist is a bundle of joyful, smile-inducing animations, expressions, and chirps that make falling in love with them a forgone conclusion. Stray would probably make this list on that basis alone, because it's evident that BlueTwelve went above and beyond to create what's probably one of the most realistic depictions of a moggie in a video game. It's nothing short of a marvel.
Stray, though, goes even further, weaving a compelling, whimsical, and touching tale about companionship and humanity without ever overstaying its welcome. Simply put, it's the cat's pawjamas.
[POINPY/OJIRO FUMOTO]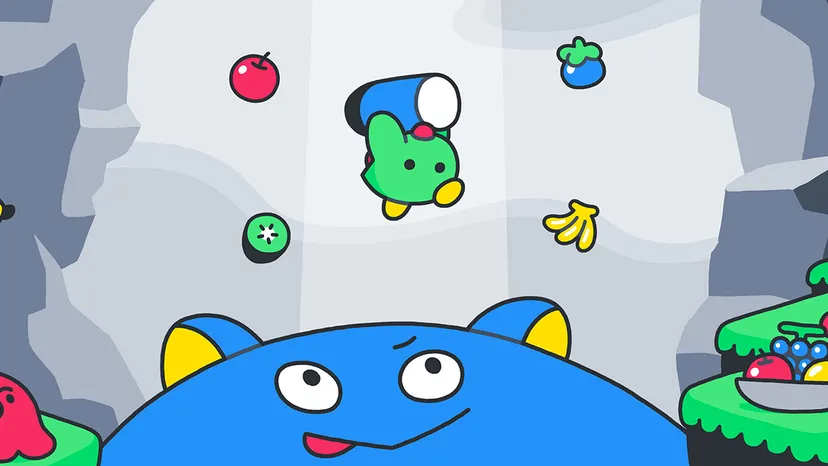 Netflix low-key bagged one of the best games of the year in Poinpy, a mobile bounce-em-up that's as wonderful to play as it is to say. Seriously, though, show me a game with a better name than Poinpy and I'll show you a liar.
Developed by Downwell creator Ojiro Fumoto and published by Devolver exclusively on Netflix Games, Poinpy is a mixology-course-meets-manic-vertical-climber that asks players to concoct decadent fruit smoothies for an insatiable blue beast while dodging enemies and chaining together jumps.
Despite its disarmingly effervescent demeanor, Poinpy is a tough beast. What starts off as a twee exercise in platforming quickly becomes a frantic game of cat and mouse that tests your memory as much as your dexterity. As the fruit cocktails become increasingly complex, it's not enough to simply bounce and hope. You'll need to quickly and carefully plan routes forward, learn how to use different enemies to your advantage, tinker with a huge array of power-ups, and keep tabs on a timer that heralds certain (flame-induced) death.
Poinpy is the very definition of all wheat, no chaff. It's a lean, mean, adorable puzzle-platforming machine that anybody with a Netflix subscription needs to download right now.
[SNAK/ZACH GAGE]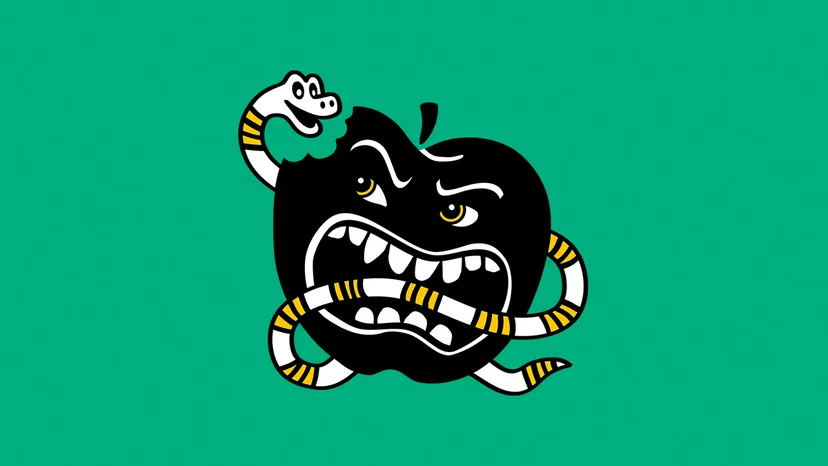 Sometimes it's the little things, y'know?
Take Snak, which is essentially classic arcade chomper Snake but with the ability to jump. Oh, and this time the things you're trying to eat also want to scoff you. That's it. That's the pitch. And it's bloody glorious.
One of the standout titles—if not the standout title—bundled into Playdate's first season of bitesized games, Snak is pick-up-and-play perfection. It's easy at the start, because of course it is. You already know this game. But then the fruit you're meant to be gobbling up starts to fight back. It starts to devour YOU.
The frustration is short lived, because now you've figured out how to jump. THEN you realized that it's both possible to jump over yourself and even ONTO yourself. You can now feast on the idiot apples that foolishly started eating you. Oh, the anarchy. The sheer NERVE of it. Your head is spinning. How have such minuscule changes turned Snake—that silly little game you used to play on your Dad's phone in the '90s—into a Michelin star, two-button buffet?
It doesn't matter. None of this matters. There are only high-scores now. High-scores, and those just crazy enough to beat them.

[IMMORTALITY/HALF MERMAID]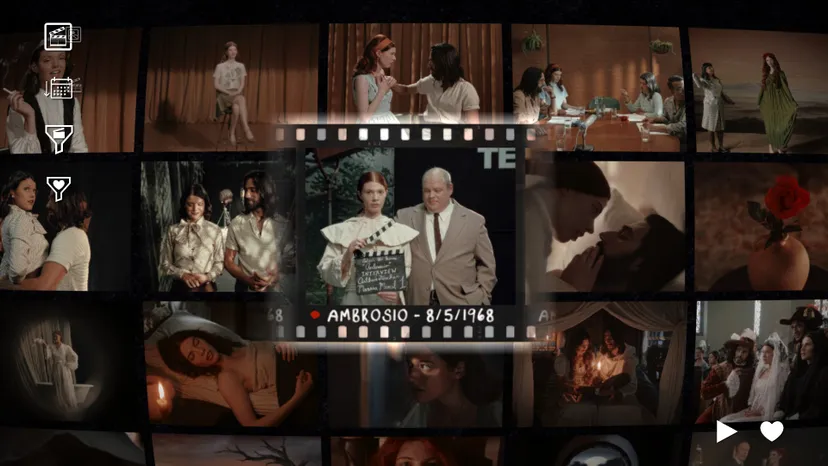 Playing Immortality is like trying to solve a self-replicating jigsaw while some unseen force scrambles all the pieces scattered just beyond your peripheral vision. It's a sprawling, mind-fuck of a riddle that always seems one step ahead, asking players to comb though fragments of lost movie footage to answer a jarringly simple question: what happened to Marissa Marcel?
Although its abstract approach to narrative design has a disorienting, almost dizzying effect, there's also something therapeutic and melodic about the gameplay loop hidden behind Immortality's rippling velvet curtain. It demands players unleash their inner detective, letting them meticulously pore over interconnected clips from an unreleased film trilogy by turning seemingly innocuous details—such as slates, facial expressions, and background objects—into teleportation pads that can be used to bounce between footage.
In the same way it's immensely satisfying to unravel a labyrinthian knot, there's great pleasure to be had in chipping away at Immortality's immaculate motion picture mystery. Each cinematic excerpt will seem random—perhaps even irrelevant—at first, but as you spend more time submerged in the works and life of Marissa Marcel, patterns repeat, questions form, and answers slowly but surely start to reveal themselves.
Then, just when you think you've got a tenuous grip on reality, Immortality will throw you an existential curveball that'll kick-drop your jaw into another dimension.