Developers who've worked on Bethesda Softworks' Fallout 76 are speaking up about brutal working conditions on the game. In a report at Kotaku, current and former employees described not only a brutal culture of crunch that preceded the game's launch, but also mismanagement and aggressive oversight that left some employees emotionally brutalized by their work on the game. As a result, Fallout 76 launched to brutal reviews that criticized the final quality of the game.
The core employee complaints collated by reporter Sisi Jiang speak largely to how overworked QA testers were forced to catalogue bugs that weren't fixed in time for the game's launch, but also highlight specific management questions that now involve Bethesda parent company Microsoft.
If reports about upper management's dismissal of the needs of online games are to be delivered, a brutal crunch period seems to have been inevitable.
Key management failures
"Crunch is a failure of project management" is a popular adage among game developers in the last few years, but allegations in Kotaku's reporting seem to go beyond the establishment of timelines. If former developers' stories are accurate, Bethesda and ZeniMax upper management apparently refused to acknowledge the realities of multiplayer game development.
The company most well-known for critically-and-commercially successful single-player games apparently recognized the business case for a multiplayer Fallout title after mobile game Fallout Shelter grossed $100 million in revenue over four years. But when Bethesda's primary Rockville studio was tasked with making that new vision of Fallout, it was already primed for key problems.
First, Bethesda was apparently not interested in hiring and training new developers with online experience. The decision was made to build Fallout 76 in Bethesda's Creation Engine, the proprietary toolset used to create single-player Elder Scrolls and Fallout games.
The Creation Engine apparently has one major technical weakness when used for multiplayer game development: it is not very good at maintaining a multiplayer game world. Its primary advantage in maintaining open worlds is that it only needs to render "events" that are visible to one player. If an area isn't visible to the player, it doesn't need to exist. That obviously is not true in online games.
You might recall that ZeniMax has several online game studios in its portfolio, including ZeniMax Online and Bethesda Austin. Though developers from both companies contributed to the development of Fallout 76, their experiences from titles like The Elder Scrolls Online and the cancelled game BattleCry went ignored in development. "While we had experienced multiplayer designers [in both Rockville and Austin], they were routinely sidelined and ignored," one source told Kotaku.
Adapting the Creation Engine for online game development put downward pressure on ZeniMax's quality assurance teams. And the pressure on them would grow extreme.
Different teams, same problems
The complaints of crunch and overwork on Fallout 76 feel frustratingly familiar. 60-hour weeks, stress injuries, and peer pressure to crunch are stories that have plagued the game industry for decades.
What feels unique to ZeniMax are specific mentions of management surveillance and pressure that border on Orwellian. Some employees described having their bathroom breaks timed. Some described being followed into the bathroom by "coordinators," QA testers who did not receive a formal title or pay bump but were allegedly rewarded for corralling their colleagues with improved work prospects.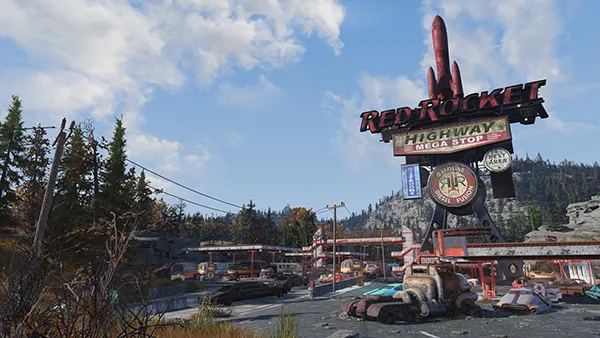 Testers were also tasked with interfacing with players directly, logging bug reports from online forums that would normally be filtered through customer service or community teams at other companies. This exposed employees directly to death threats. "I am going to take a gun and go to the QA department and shoot all of them," one player-submitted bug report apparently read.
One argument about crunch and long work hours is that extra time is often needed to ensure games are released at a playable quality level. Except during one weekend push, QA employees were told to test a build of Fallout 76 that did not include the bug fix they had been called in to test.
"I remember seeing one of my coworkers stand up, look at the person who was in charge that day, and scream across the room: 'Why are we here? We gave up our day for this,'" one tester told Kotaku.
Will Microsoft do anything?
ZeniMax and Bethesda are now subsidiaries of Xbox developer Microsoft, which has made many public commitments to improving quality of life and equality and game development. Sources speaking to Kotaku however, got the impression that ZeniMax's new parent company wouldn't be intervening in its production practices.
Why? Partly it's over concerns about interfering with creative talent. Phil Spencer has made public comments about letting studios run "semi-autonomously," and Microsoft reportedly made similar comments in internal conversations with ZeniMax.
Employees at Undead Labs have previously indicated that said hands-off policy slowed down necessary interventions when they complained about mismanagement and misconduct among upper-level staffers.
One glaring area where Microsoft has reportedly not stepped in is in employee benefits. Weary developers briefly grew excited at the notion of Microsoft's ownership, because they might receive the same benefits employees do elsewhere in the company.
ZeniMax's human resources division has apparently quashed those hopes. "They were just like, 'no, nothing is changing…don't look at these benefits and think that you're going to get them.'"
A few years ago, this story would have been in the lap of ZeniMax's (infamously litigious) management. Now, the chain of responsibility goes all the way back up to Redmond, and raises questions about how Microsoft will respond to mismanagement at other companies it still intends to acquire.
We've reached out to Bethesda and Microsoft for comment on this story, and will update it when they respond.