Cast your mind back, if you will, to the turn of the decade. The average cost of mainstream gaming development had just hit an all-time high of $20 million, the infamous Time-Warner takeover of Midway games had recently been signed and sealed, and Microsoft were still reaping the rewards from the surprising, run-away success.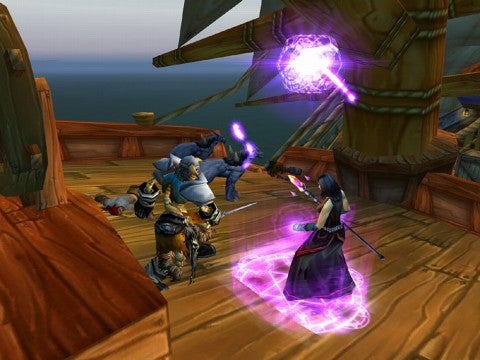 Based on the Endemol International produced TV show of the same name, 1 vs. 100 was something of a new take on the MMO genre for Microsoft. Instead of attempting to blow each other to pieces with traditional multi-player games, players instead competed for Microsoft Points added to their Xbox Live account by answering general knowledge trivia questions.
A smash-hit success
Not quite as exhilarating as loading up a military tank and smashing someone's base to pieces perhaps, but it was a concept that worked. 1 vs. 100 was as successful as any Xbox title to that point, amassing over 25 million downloads and earning a spot in the Guinness Book of Records for the most players in a single game show, with almost 115,000 competing in an episode.
Then, from seemingly out of nowhere, Microsoft killed its own momentum stone dead, cancelling one of its most popular titles and a product that it's own General Manager of Microsoft Game Studios, Dave McCarthy described as "an entirely new genre of entertainment that would be a continually evolving concept."
Gambling on casinos
Sadly, neither of these things were quite true. Five years down the line, we're still yet to the next evolution in Microsoft's social gaming. Meanwhile, the idea that the whole thing was 'entirely new' has been quietly put to rest by another industry entirely: the world of online casinos.
Experiencing a growth spurt that began before the release of the Xbox game show phenomenon and which is only recently coming towards its peak, virtual gambling platforms have been generating huge profits since the turn of the decade, all whilst attracting an army of repeat customers to rival those found in the console world.
So, with that being said, why aren't the likes of Microsoft, Sony, Nintendo and their ilk paying closer attention? Why aren't they looking at the likes of William Hill Casino online games site and similar platforms, if not necessarily to replicate their models, then at least to draw inspiration from them?
After all, global casino industry revenues in 2015 are estimated to come in at around $185 billion (yes, billion), so surely they must be doing something right. Isn't now the time for the console industry to be investigating how they can get a piece of the online casino game market for themselves?
Shouldn't they be taking a peek at the aforementioned William Hill, Gala, Coral and others, noting how the integration of real-time interaction, real-world value and the introduction of live dealers continues to attract new players, and looking at ways that they can use this to their own advantage?
The first step
Sure, some have made a start. In the summer of 2015, the Birmingham, UK based VooFoo Studios -a company specialising in adding a digital spin to traditional social games like snooker and pool- announced the release of Pure Hold'em Poker for the Xbox One, PlayStation Four and PC. Whilst not necessarily a box office hit (though to be fair, we doubt it was planned as one), Pure Hold'Em Poker did attract its fans. If nothing else, surely this demonstrates that there is a certain demand for online casino gaming on console devices as well as through the typical web-based platforms?
Besides, it may be just the thing to bridge the gap before Microsoft finally get their act together and show us the next step in the 'evolution' of social gaming. Failing that, they could always bring 1 vs. 100 back for another season.