Valve has revealed an all-new look and feel for Steam's community-focused features like chat and friends lists that look to bring the major game platform's offerings in-line with other communication tools out there.
The update, currently in beta, boasts a "modernized chat experience" and gives Valve's antiquated system a number of new features, built right into both the standalone Steam program and the web-based version.
Individual chats now support gifs, videos, images, tweets, and a whole slew of sharable. Additionally, group chats have a new look and feel as well and players have the option to save a roster of chatting friends as a dedicated group rather than something that will be disbanded once the window is closed.
The group chat function also supports channels, both text- and voice-based, similar in many ways to the popular social video game platform Discord.
There are a number of bulleted new features on the announcement page that dive deeper into what the new system has to offer as well, so be sure to check out the full page to see what Valve has in the works.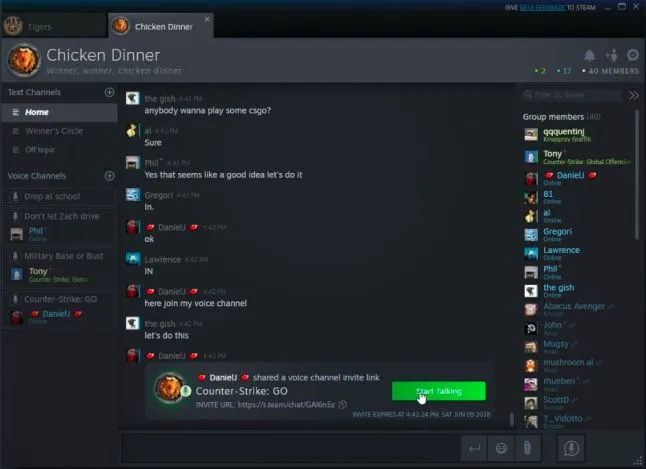 The new chat system is currently in an opt-in beta as Valve aims to solicit feedback from Steam users, and the company plans to roll it out to the general public once things look to be running smoothly.