Organizers of the 18th Annual Game Developers Choice Awards, the premier accolades for peer recognition celebrating the industry's top games, studios and developers, have revealed the recipients of this year's special awards!
This year's awards will be presided over by industry veteran Robin Hunicke, co-founder of independent San Francisco-based game studio Funomena. The ceremonies are available to attend for all Game Developers Conference 2018 pass-holders.
The GDCAs will give the Ambassador Award, which honors individuals who are helping video games advance to a better place through advocacy or action, to independent developer and Vlambeer co-founder Rami Ismail. The awards will also recognize Double Fine and LucasArts veteran Tim Schafer with the award for Lifetime Achievement.
Independent game developer and co-founder of Vlambeer, Rami Ismail, will receive the Ambassador Award, which honors individuals who are helping video games advance to a better place through advocacy or action. As a six-year-old, Ismail first became hooked on game development when he discovered that he could program his own name to appear on the screen of his family's computer. Ismail went on to co-found Dutch independent game studio, Vlambeer. with Jan Willem Nijman, releasing acclaimed indie titles including Nuclear Throne, Ridiculous Fishing, Super Crate Box and Luftrausers.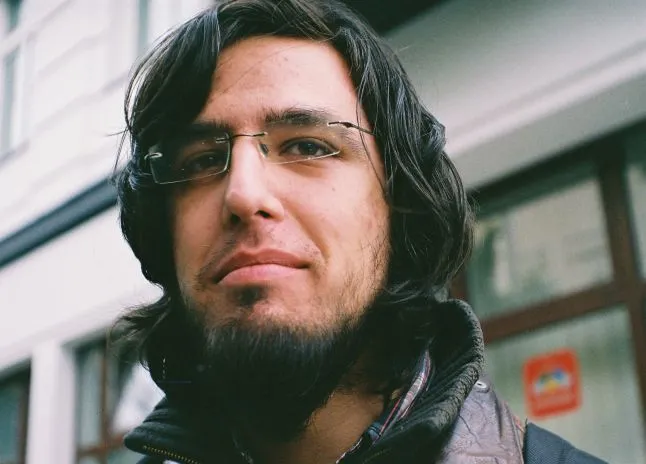 Ismail's role in game development extends beyond the purely technical aspect of programming. He has worked tirelessly as an advocate for the democratization of game development, and has created and released free development tools like presskit(), helping indie game makers to easily distribute information about their upcoming projects. Above all, Ismail's work helping with incubators, local events, universities, community efforts, and games industry policy around the world is the reason for this honor. In pursuit of his advocacy, Ismail has dedicated the majority of his time each year to traveling to and working with emergent development communities in places like Southern Europe, Eastern Europe, the Middle East, South America, Africa, and Southeast Asia.
Lifetime Achievement Award recipient Tim Schafer began his video game career almost 3 decades ago as a programmer and writer at LucasArts, helping create the comedic sensibility that defined LucasArts adventure games for almost a decade.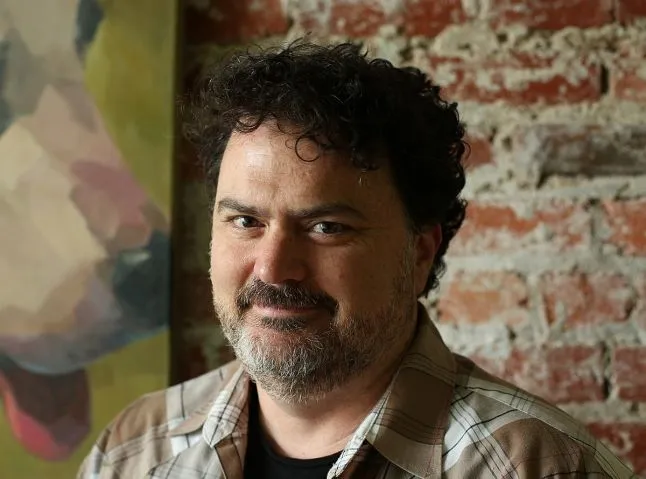 Schafer's humor, matched with his imaginative worlds and dedication to gameplay, lent a distinctly charming character to iconic titles like Day of the Tentacle, Full Throttle, and Grim Fandango. With his trademark wit, Schafer's titles emphasized snappy dialog and compelling stories to draw players into worlds filled with talking robots, scallywag pirates, boy psychics and tough-as-nails bikers.
With the formation of Double Fine Productions in 2000, Schafer's role expanded into company president and creative director, overseeing the production of over 30 titles, including Psychonauts and Brutal Legend, and becoming a pioneer of independently crowdfunded games (Psychonauts 2, Broken Age) in the process.
Within the games industry, Schafer and his colleagues at Double Fine have served as advocates for independent games, helping publish and showcase titles through their Double Fine Presents publishing label and their work with iam8bit on the Day of the Devs events.
Schafer joins the roster of previous Lifetime Achievement Award recipients which includes Tim Sweeney, Shigeru Miyamoto, Warren Spector, John Carmack, Hironobu Sakaguchi, Hideo Kojima, Sid Meier, Ken Kutaragi, Dr. Ray Muzyka and Dr. Greg Zeschuk and Peter Molyneux, among others.
Schafer and Ismail will be honored at the Game Developers Choice Awards ceremony, taking place on Wednesday, March 21st, 2018 at 6:30pm at the San Francisco Moscone Center during the 2018 Game Developers Conference, and in conjunction with the Independent Games Festival (IGF). The ceremonies are available to attend for all GDC 2018 pass-holders.
"Tim and Rami have each given so much to the video game industry through their creative passions, advocacy and leadership, it's only fitting that they are each recognized for their unique contributions to making games and game development accessible, open and fun for everyone," says Katie Stern, General Manager of the Game Developers Conference. "Both have worked hard to become leaders in their fields, and serve as an example of how developers who pour their passions into their projects can create something really wonderful. This is a model for all GDC attendees to aspire to."
Recipients of the Lifetime Achievement and Ambassador awards are chosen through a combination of the ICAN (International Choice Awards Network) voters and the Game Developers Choice Awards Advisory Committee, which includes notable game industry leaders such as Doug Lombardi (Valve), Angie Smets (Guerrilla Games), Julien Merceron (Bandai Namco Games) and Kiki Wolfkill (343 Industries).
For more information about the 18th annual Game Developers Choice Awards, visit the GDCA website.
For more information about GDC 2018 head over to the show's official website, and subscribe to regular updates via Facebook, Twitter, or RSS.

Gamasutra and GDC are sibling organizations under parent UBM Americas