I moved to Iowa in 2008 to become a graduate student with the goal of earning a doctorate. My first year of this was fine, but I didn't really find my place. I wouldn't begin to feel like a member of a community until I got a summer job at the only video game studio in town. Even then, no one knew much about it.
I had only learned of it because I rode the bus with a few employees who worked there. Through casual conversations, I learned that Iowa City was not only home to a game studio, but home to a video game studio that was helping to make Guitar Hero games; at the time, Guitar Hero was one of the most popular video game franchises in the world. This studio was called Budcat Creations.
Budcat was founded in 2000 in Las Vegas but permanently relocated to Iowa City, IA. in 2005. It was purchased by Activision in 2008. Activision then shut it down in 2010. It has been a decade since Budcat's closure, and I still think about that company. Budcat Creations was the first video game studio I ever worked for. This studio provided me with an opportunity to enter the video game industry and was a community in which I formed long-lasting friendships.
However, I also think of Budcat from another perspective. Budcat Creations uniquely embodies the life cycle of a triple-A development house in some ways and provides insight into essential elements of building a video game studio far from tech hubs in the middle of nowhere. It shows the pros and cons of being acquired by a larger company and the hardships that come when it closes.
So, while the studio is no more, Budcat's history provides lessons for all interested in entering the video game industry.
With that said, to understand why Budcat was first created, we have to first venture to Florida.
Tiburon and EA's Acquisition
Tiburon Entertainment was founded in 1994 by Steve Chiang, John Schappert, and Jason Andersen (pay attention to this guy, his name will come up a lot) and resided in Maitland, FL. until it was announced in 2019 that it would be moving to downtown Orlando's Creative Village. After Tiburon was established, it quickly turned out MechWarrior 3050 in 1994, followed by 1996's Soviet Strike for SEGA and a few other titles before releasing Madden NFL 96. Madden NFL 96's success would lead to Tiburon producing a Madden NFL game for nearly every year afterward.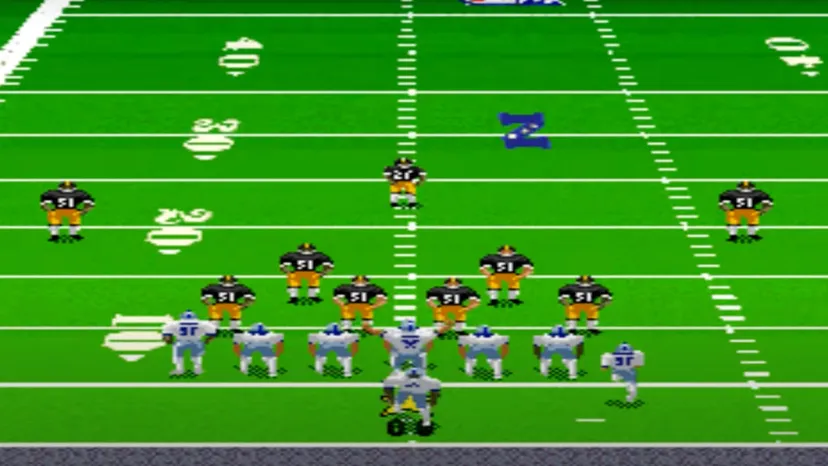 Tiburon would not only continue to produce popular games for years to come, it would also employ Isaac Burns and Jeremy Andersen. Jeremy (Jason's brother) joined Jason in Florida from the brothers' home state of Iowa to, as he says, "get away from winter."
Jeremy was initially a part-time worker at Tiburon, but this changed around the time he created an access database that tracked the company's hardware and software for every employee. And while he was only there for about two years before moving on, this became one of the first times that Isaac, Jeremy, and Jason would work together. It was an early indicator that the three of them could partner successfully.
Tiburon's success garnered the attention of Electronic Arts, which would go on to acquire the Florida-based studio in 1998. Experiencing this acquisition gave Isaac, Jeremy, and Jason the impression that these business mergers came with more benefits than negatives.
Florida Men…No More
At the time of the acquisition, Jason Andersen had spent years making football games and was creatively hungry to try something new. When EA acquired Westwood Studios in 1999, Jason learned that it would soon be making a new game in the Command & Conquer series and saw this as an opportunity to work on a new type of game. As Jason told me, "I always loved the Command & Conquer series, so I saw this as an opportunity to work on something outside of football."
"At the time," Jason recounted, "Tiburon had all internal resources focused on football. I had been working on NCAA and Madden for the previous few years and was hoping to change things up. Westwood was now part of EA, I found out there was going to be a new game in the C&C franchise, and I specifically transferred to work on that title."
Jason was supposed to start working at Westwood in December 1999. However, this transfer from Tiburon to Westwood would turn into a difficult lesson. "While I was moving to Las Vegas, the project was canceled," he shared. "I'm pretty sure I found out about this on my first day of work."
While Jason left Florida to pursue work at Westwood, Jeremy also found himself leaving the Sunshine State. After living in Florida for only two years, Jeremy had grown tired it. He would leave Tiburon to spend some time in Colorado and eventually found himself in Berkeley working at Infogrames (formerly known as Accolade).
Building Budcat Creations
When discussing Budcat's birth, Jason Andersen explained, "Budcat was more organically grown than planned." Despite the fact that the project he joined for had been canceled, Jason only decided to leave Westwood in March 2000 because he wanted to take a break from working in large team development. Jason used this freedom to pursue another interest. "I was really interested in the PS2, and wanted to get a PS2 devkit, but to get a PS2 devkit I needed to be licensed by Sony," Jason shared. "So, I started a company, Budcat, in order to get that licensing to happen." Jason named the company after his cat Bud, and because Budcat.com was available at the time.
Jason remained in Las Vegas and several months later was contacted by friends at EA Tiburon. He learned that the studio in Los Angeles was working on NCAA Football 2001 for PlayStation and that the studio needed to finish the game soon so that it would make its ship date. Given that Jason was living close to LA and was well-versed in this game's code base, he agreed to spend four weeks in LA to help finish the game.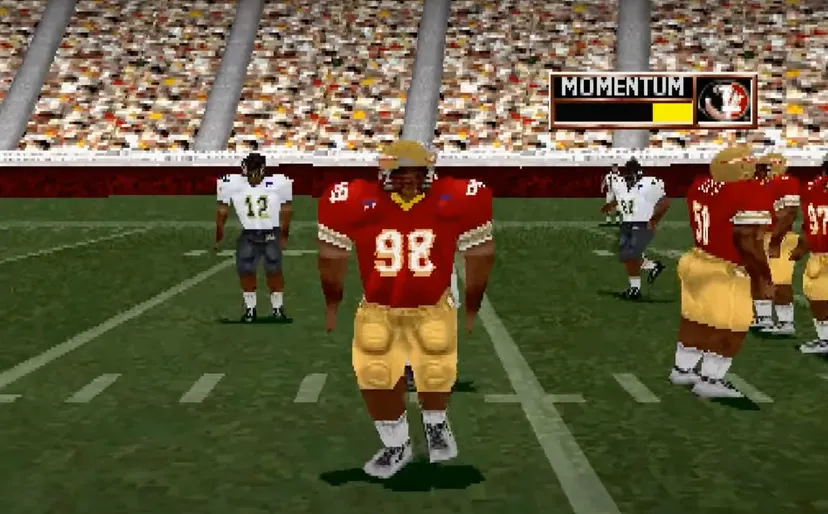 NCAA Football 2001 shipped on time.
EA was so impressed by Jason's work that they asked him to be in charge of the engineering work required for Madden 2002 for PlayStation. "I knew there would be way more work than I could do by myself, but maybe if I could find someone to split the workload, it could get it done," Jason recalled.
"Isaac Burns had recently departed EA Tiburon, to move back to Iowa and he had previously worked on that game as well, so it made a lot of sense to get his help." Though most game development was largely done in-studio in the early 2000s, Jason knew that he and Burns could work from their respective homes.
Then EA inquired if Jason and the young Budcat Creations could create the Nintendo 64 version. "I knew we would definitely need more mental muscle in order to do this as well," Jason said. "One of my longtime friends, Jonah Stich was working at Neversoft in LA. I reached out to him, and he agreed to be the lead programmer on the Nintendo 64 version of the game." With Stich onboard, he, Jason, and Burns became the three initial owners of Budcat as it became a proper studio.
The Andersen brothers were reunited as Jeremy moved out to Vegas to join Budcat. However, with the company earning more contracts, Jason realized that remote working would no longer be an option. "We did a few more titles with all the partners working remotely from their respective homes before we decided that we needed to be in the same location and hire more help to take on more work," he explained. "Jonah moved to Las Vegas since he was already living close by. And Isaac agreed to give Las Vegas a try as well."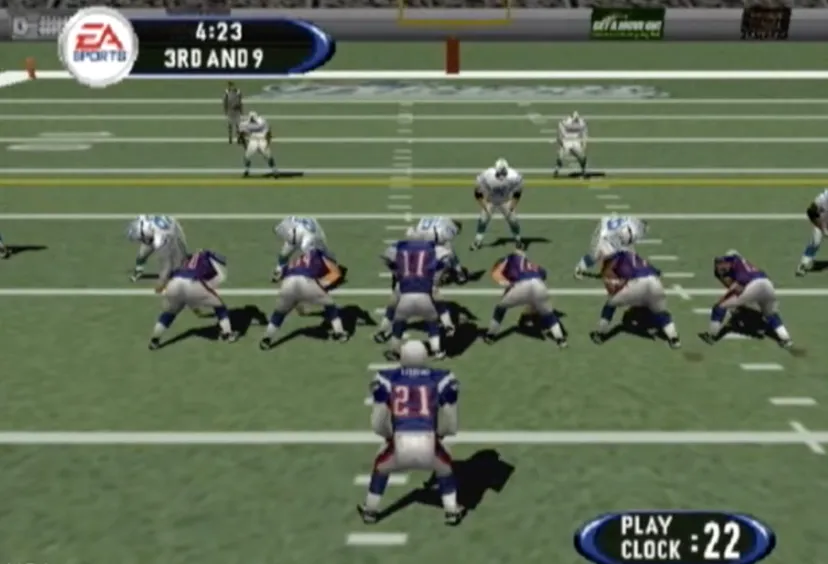 With everyone now located in the same place, they focused on what they wanted Budcat to be known for. "We were all on the same page about making our dates," Jason explained. "A publisher never wants to be in the position of wondering if they will have a product they can ship on the scheduled date. Marketing has to be planned months in advance. Some companies are public, so the products have to come out in the right quarter to keep the stock prices happy. Customers also want their game when they've been told they will have their game. I would say our core tenet was: We make our dates."
Leaving Las Vegas – Why Iowa?
Las Vegas is an amazing city. Outside of the excitement of the Strip and related attractions, the area has always been home to creative people. However, Jason, Jeremy, and Burns found themselves missing the pace of life Iowa offered, and began talking about moving Budcat to Iowa City. "It was mostly about being from Iowa City," Jason said. "Isaac, Jeremy, and I all had family in that area. My oldest son at the time was about to enter kindergarten, and I felt like Iowa City Public schools did a great job with me, so I thought it would be a great place for my kids."
"Also, thinking forward," Jason shared, "Having teenagers in Las Vegas didn't seem like a great plan." Jeremy Andersen shared a similar perspective on wanting to move back to Iowa. The woman he was with at the time (who would later become his wife) was from Cedar Rapids, IA., and though she moved out to Las Vegas to be with him, they both longed to return home.
"Not everyone wanted to move to Iowa, so at this time, the company went from 12 full-time people down to six full-time people," Jason said. One of them was Jonah Stich, who owned a third of the company. Burns and Jason Andersen bought his shares and brought in Jeremy as the new third partner. "When we got to Iowa, Isaac and I added Jeremy as a partner," Jason explained, "because three heads are actually better than two."
In addition to family proximity, Jason and Jeremy felt that there were other good reasons to relocate to Iowa. For one, Iowa City was (and remains) an incredibly unique area. Two, the cost of living was amazingly affordable. And three, with years of proven professional experience between the three partners, they already knew they could get contracts from other publishers. While they would still have to hustle for business, they wouldn't be starting from scratch.
Interestingly, though Iowa City is a space largely defined by the University of Iowa, Jeremy remembers they didn't really factor the institution into their plans. "In the beginning, we were on the hustle, and we didn't really reach out," Jeremy remembered. "After we got big in Iowa City the school reached out to us, but at that point in time, we didn't really need them."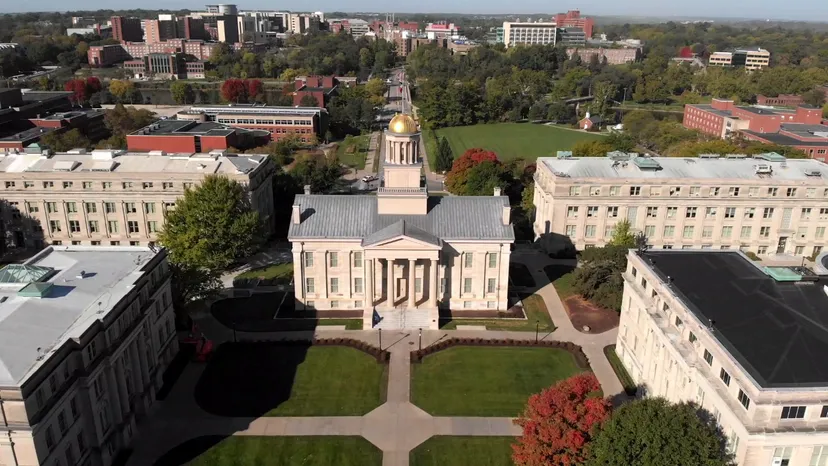 While Jeremy, an alumnus of Iowa, thinks highly of the university, he explained that video game studios don't usually rely on a single educational institution for employees. "In our search for talented people, I didn't care where they were from. If they were good and we could get them to Iowa, fantastic." Moreover, Jeremy explained, "if we [just] focused on Iowa, we wouldn't have found the talent we needed."
While the owners wanted to return to Iowa to be closer to home, employees that Budcat recruited to Iowa ventured to the Hawkeye state for very different reasons. Many simply wanted to begin their game dev careers in an affordable area.
"Having just finished college and living in San Diego, which didn't really have a whole lot of industry presence at the time, I had anticipated I would be moving," said Clover Greenhalgh, a 3D artist and later a lead environment artist at Budcat. "Iowa was a bit of a surprise, but I was happy to go on that adventure. I hadn't really figured out what I'd wanted out of life or living location, so experiences like this were important to me."
"I knew Iowa was located in the Midwest, but that was the only information my overly caffeinated and hardly functioning mind could muster," said Doug Koski, who joined Budcat as a QA tester before becoming an environment artist, regarding the studio's location. "I never anticipated the location as a possibility.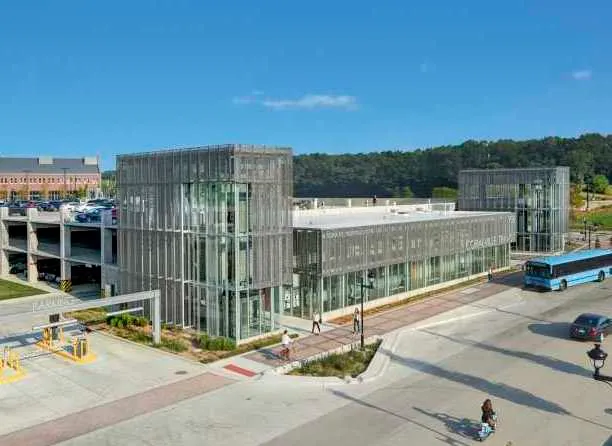 Despite a near-total lack of information on the city itself, Koski was still interested in working at Budcat to get his foot in the door. "I had by then moved twice the distance away," by the time he was offered a job at Budcat. "So the decision was difficult, but it was a chance... I made the extremely difficult decision to take it and to try to prove myself."
A few selected Budcat because they thought of the Iowa City area highly. Bill Meehan, a programmer at Budcat, recalled, "I actually chose Iowa City over two other offers I had in Austin TX, because I wanted to move north."
If You Build It, They will Come: Digital Dreaming in Iowa
Owners and managers will often have a different perspective than employees on events, but the difference in opinions on recruitment to Budcat took me by surprise. According to Jason Andersen, "There was some concern ahead of the move that hiring may be difficult in Iowa. It was the opposite, hiring in Iowa was incredibly easy compared to recruiting in Las Vegas. We were able to put together some of the most amazing talent I've ever worked with."
Jeremy Andersen echoed Jason's perspective that recruiting talent for Budcat was easy. "I've worked all over for a lot of companies, and it was easier to recruit for Budcat in Iowa City than anywhere I had ever worked," Jeremy said. "Recruiting talented artists and engineers is challenging," Jeremy continued. "But we were able to grow that company quickly, and we were able to find young, ambitious people that were extremely talented and motivated."
Many employees had different feelings about recruitment in the area. "Recruiting was always going to be a challenge though because it can be hard to sell people on the idea of moving away from tech hubs," Bill Meehan said. "The personal risk if Budcat went under was substantial because it was going to be challenging to find work in the same field." This perspective was also shared by Doug Koski. "Budcat was a huge gamble in many ways. If things went poorly, I believe the closest video game companies were in Minnesota and Wisconsin."
Many people interviewed for this piece mentioned that they were excited to work with Budcat because of the studio's positive reputation. As James Terry explained, "I didn't really think about the location before applying. For most places I was applying to at the time, it was more about the content of their work and what opportunities they had."
Additionally, and speaking personally, Budcat provided an incredible working atmosphere. I have worked for many companies that describe themselves as a family. In most of these situations, the notion of family felt manipulative and false; a lie designed to squeeze more work out of me and to silence me when I wanted to report toxic and abusive behavior.
As Sarah Levy wrote for Cosmopolitan, "Having deeper bonds with our bosses and coworkers isn't something we're entitled to; it's an emotional pull that incentivizes us to keep sending Slack messages when we'd really rather log off and watch Tiger King with our actual families. And execs need to realize they're building teams, not a family tree. At best, crossing this line is confusing. At worst, it's manipulative."
In my experience, working at Budcat felt as close to working with a family (in a healthy way) as possible. Supervisors were consistently supportive and respected our personal lives. Even now, Budcat stands out to me as an amazing space in which people radiated creativity, but were able to remain on task so that the team met each milestone. It was an incredible combination of fun and professionalism. Bill Meehan echoed this when we spoke: "I enjoyed my time at Budcat Creations a lot. I made a lot of friends while working hard to make the best product we could make." Doug Koski happily shared, "I had built a network of incredible friends."
Sadly, while Budcat did build an incredible team of people, the studio would only be around for a few more years.
Acquired by Activision
Despite consistent work, Budcat's management was constantly worried about money. "When you're running a studio where the funding is gig-based, but the staffing is full-time, you're on a work treadmill," Jason Andersen said. "You have to constantly be on the hustle to have work lined up for when your current contracts end. You're always looking at the bank account, assessing how many months before we have to close if we don't have work? 'Will we be able to make payroll if we miss this milestone?'"

A solution to these concerns was to be acquired, and Budcat found itself under Activision's umbrella in November 2008. "Activision promised to feed us work, and we promised to do the work they wanted," Jason told me as he discussed the acquisition. "The Pro is the same as the Con. Because we are now exclusively getting work from Activision, we could no longer accept work from our friends we had worked with through the years at other companies."
"The acquisition meant better benefits and more stable jobs for everyone working at the company," he continued. "When we were acquired, there were bonuses and raises for nearly every employee at the company."
Jeremy mirrored Jason's initial positive outlook at being acquired by Activision. "At the time, I was excited by it," he remembered. "There was a year in which we were just making payroll," Jeremy said. At the time of acquisition, "Guitar Hero was huge, and it gave us the opportunity, at least we thought, at stability."
While being purchased by Activision should have been the start of a long-term partnership, 2008 was also the year one of the worst economic recessions in modern US history began. It was a monetary spiral that would eventually come for everyone.
Closing Time
In December 2008, NPR published a piece titled "Video Gaming Industry Finds Itself Recession-Proof." NPR was not alone: CNN published an article headlined "Economy in the dumps? Not GameStop," claiming "GameStop's sales increased 33 percent, same-store sales increased nearly 25 percent, and profit for the company increased 82 percent compared to the previous year." NBC News published an analysis in March 2008 asking "Is the video game industry recession-proof?" In it, Nariman Behravesh—then chief economist at Global Insight—said "I'd say there's a one in four chance that we go through a major recession and the video game industry gets hit."
Unfortunately, that "one in four chance" occurred.
In November 2009, Business Insider reported, "Video Game Industry Not So Recession Proof After All," and showed that video game sales for October 2009 were down 18% compared to October 2008.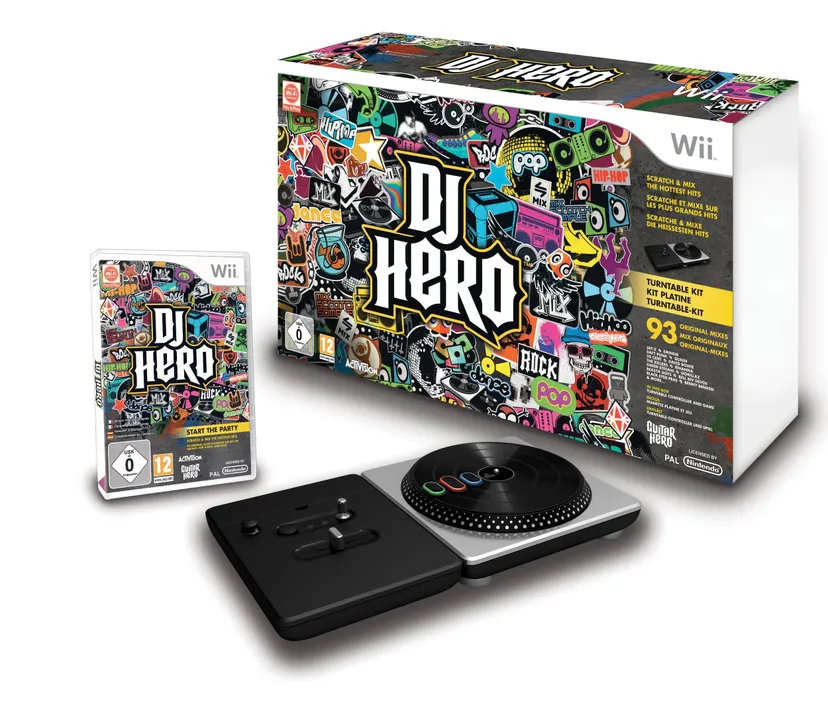 By the time the recession was in full swing in 2009, Activision had expanded the Guitar Hero franchise to include Guitar Hero 5, Guitar Hero: Metallica, Guitar Hero: Van Halen, Band Hero, DJ Hero, Guitar Hero on Tour: Modern Hits, Guitar Hero 5 Mobile, and Guitar Hero Arcade. And 2010 would only see more Guitar Hero games.
Entertainment history is filled with examples of intellectual properties that became extinct because companies oversaturated the marketplace. While no one could say how much longer Guitar Hero could have remained profitable at that rate, the recession didn't help. GameIndustry.biz reported in September 2009 that sales estimates for DJ Hero, Guitar Hero 5, and Band Hero dropped by over 50%. In other words, the Guitar Hero bubble was popping.
Under Activision, Budcat's primary focus was on developing Guitar Hero games for Wii and PS2. The founders of Budcat knew that the studio needed to produce different titles if they wanted to survive. As Jason Andersen recollected, "It was clear to us that Activision was having trouble deciding what we should work on. We tried to help them out, pitching several different ideas." Similar to Jason, Jeremy recounted how he and the other partners at Budcat were pitching ideas to Activision as to what else Budcat could do.
Sadly, extinction is often cheaper than evolution in the video game industry. So once Activision decided to cut its investments in Guitar Hero, they also decided it was more cost-effective to end Budcat than to fund it long enough to find or build a new franchise to work on.
Since Guitar Hero sales were down, Jason knew that Activision would make cuts, but the closure was a shock. "I never thought our studio would get shut down," Jason explained. "Who would shut down a studio that always delivered on schedule and on budget? For Activision, we never missed a deadline. On top of that, we were also cost-effective with the lowest burn rate of any Activision Studio in the United States."
"It didn't make sense," Jason continued. "I wanted to get a meeting with Bobby Kotick and talk him out of it." At this time, Bobby Kotick was Activision's CEO. Jeremy was similarly shocked, explaining that his immediate reaction to the closure news was "disbelief and panic." In retrospect, Jeremy also felt Budcat's work on Guitar Hero pigeonholed the studio, leaving Activision unable (or unwilling) to see the studio as capable of anything else. This is an element of Activision's management that still bothers Jeremy. "It is really frustrating because I've known for a long time that we had a group that was phenomenal and could do basically anything,"
"I was completely blindsided by it," James Terry said of the shutdown. "In hindsight, I should have seen it coming and known the warning signs better. I had a conversation with HR the week before asking about reviews since they were running late, and I was told they had been pushed into December. I had also had a conversation with one of the studio heads the day before we closed about the annual Christmas party and when we were going to get the info on it, and I was told we would get more info next week (Thanksgiving week)."
Clover Greenhalgh was also shocked by Budcat's end. "It didn't feel like it was going to close while we were there for sure," she said.
"I definitely had no idea about the impending closure, nothing to lead me to even think that was going to happen," Doug Koski said. Even so, he was worried ever since the acquisition. "Practically the day after starting at Budcat it was announced that they were being acquired by Activision, and I remember thinking to myself that meant the company probably only had two years left," Koski recalled.
"I couldn't ignore my intuition as the day drew closer, though. I was wading through excessive levels of anxiety and struggled to get more than an hour of sleep a night for a month (even with taking herbal-based sleeping pills and walking 16 miles a day on the weekend to force myself to exhaustion). I couldn't shake the dread that something was just off. I thought maybe it was that I was on an indefinite holding pattern in moving to a junior artist position I had long struggled to get a shot at. Though, I still couldn't help but feel like everything was falling apart despite my best attempts to hold everything together."
Bill Meehan had a sense of trepidation similar to Koski. "I would say that I knew it was coming," Meehan shared. "I vividly remember calling my parents over the months leading up to the closure and mentioning that I was stressed out about the viability of Budcat Creations."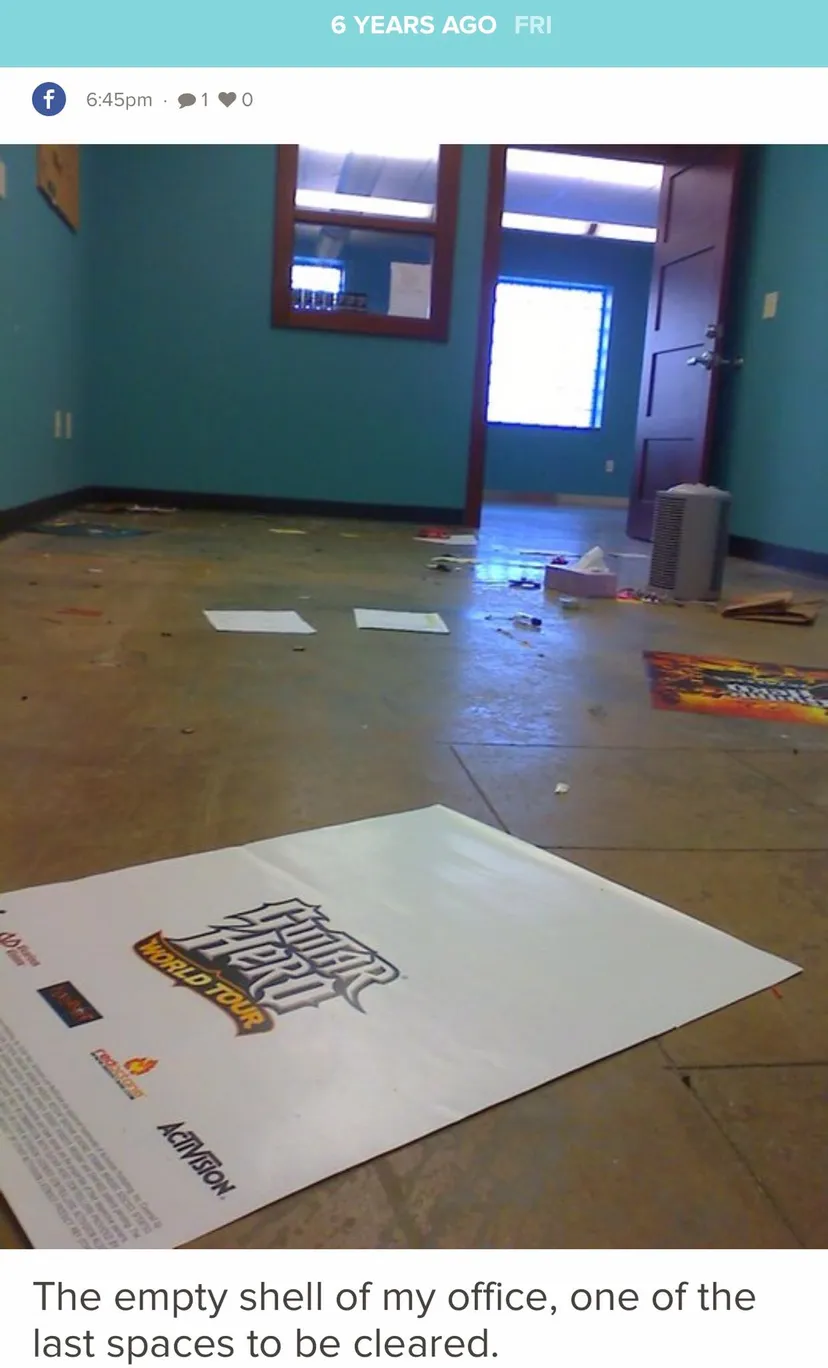 "There were a number of things that I saw as indications that things weren't going great. It became more and more apparent that Activision was giving us the runaround when it came to our next project," Meehan remembered. "To the credit of Jeremy, Jason, and Isaac, they seemed to be looking for ideas to generate revenue and have projects for us to do. I know that I personally was working on a project to help another studio with the development of a game, and that made me think that we were doing something to help keep the doors open. To that end, it was a bit of a shock the day that things came to an end. It was something that I was surprised when it happened, not that it happened."
A company shutting down is always difficult, but Budcat's closure was particularly painful. One reason for this was the short notice Activision gave the three partners. "There was very little time between when we were notified that they were sending a team out to the studio to shutter it, and when it actually happened," Jason Andersen remembered. "My memory is that we only had a few days."
The other reason Budcat's closure was particularly difficult was the timing: November 16, 2010. This meant that just as people were gearing up for Thanksgiving and the holiday season, Budcat's employees were informed that they no longer had jobs.
After the initial shock wore off, everyone at Budcat was faced with the next question, "What next?"
Lessons Learned: Game Dev Nomads and the Importance of Geography
For many employees at Budcat Creations, this studio was their first real job in the video game industry. So its closure was not only an emotional punch, it forced them to quickly find their next steps. Many of the studio's employees rapidly realized that their futures were not in Iowa.
"I started planning to move back to Dallas almost immediately," Bill Meehan remembered. "I didn't seriously consider staying. The biggest problem I saw with staying was a lack of tech jobs within the same area. I [had recently purchased] a home when we were let go, which was a stress point, and a big motivator for me to need to find a good job ASAP. While I enjoyed my time in Iowa City, I had not really set up any roots in that region, so outside of the house, there wasn't much holding me there."
Meehan was not alone in his affection towards Iowa City and the realization that he had to move on. "I had definitely considered staying in Iowa. I had built a network of incredible friends and the overall culture in Iowa City was great," Doug Koski shared. Unfortunately, Koski understood that "relevant employment options were non-existent, and non-relevant options I might be able to move on to were poor."
"A life in Iowa was not going to be fulfilling at that point," Koski said. "It had been a long time that I had been away from family, and I barely had enough money to get moved back to them. I knew I would need to go before the snow and ice of winter became an issue, and I quite literally left with the first major storm right behind me."
Clover Greenhalgh, in contrast, did try to remain in Iowa. "Well, I had just bought a house, so I tried to make living in Iowa work," she said. "I stayed and tried to sell my personal art while getting small part time jobs, but kept applying to game jobs that came up and fit my experience/passions."
"After a year of only surviving because of unemployment and my wife's income, I was lucky enough to get another job in the industry, but had to move to Baltimore."
James Terry also wanted to give Iowa a chance before realizing the state's job market didn't really have a space for a video game-focused software engineer. "The opportunities in Iowa were slim if I wanted to stay in the industry, but I had some interviews at some places that weren't necessarily doing games, but doing things game adjacent."
While Budcat's partners had severance packages, they were also hit hard. For Jeremy, it led to a depression in which he did nothing for over a year. He expressed that while he wanted to work with his partners again, the emotional toll of the studio's shutdown saw him trade the video game industry for the autobody repair business.
In 2019 I was able to interview Warren Spector. He offered two lessons that I now realize my former colleagues at Budcat had to learn once the studio was closed. The first was that you have to love video games with your entire being. As Spector told me, "You better love games. Making games is grindingly hard work, and if you don't love the process and the play, it'll crush you."
The second lesson was that there is no expectation of stability in video games. "Really, how stable is any company in the game business? Any studio that gets out more than a couple of products and keeps its doors open for more than six or seven years is doing spectacularly well," Spector said.
"There's just a lot of turnover in the game business. When I interview people, they often tell me they want more stability than I can typically offer (being small and/or remote). I always tell them if they want stability, the game business isn't for them—they should go write accounting software or something. The reality is, you don't retire from game development at 65 with a gold watch from the first company you signed on with. It just doesn't happen."
These lessons lead to people like Bill Meehan exiting the video game industry. "I did look for some jobs within the industry in the immediate aftermath. There were a few different things that I felt like I learned from the experience.
"When I applied at game companies, one of the questions I faced was what I worked on for games outside of work. I personally feel strongly about maintaining a work-life balance, and so while I did enjoy working on games, I pursued other outlets of interest outside of work.
"I was confronted with this feeling that if my life wasn't about making games 24/7, that I wasn't demonstrating the proper passion for making games. I wasn't sure that's what I wanted to do with my life," Meehan shared.
"I quickly realized that the gaming industry as a whole doesn't treat younger software developers as well as other industries do. I'm sure that stems from the fact that many young developers want to work on games, so there's more supply than demand. The final thing for me though, was the realization that I did want to settle down a little bit, and not move across the country every couple years. That led me to realize that I didn't need to work exclusively within gaming."
Meehan has found steady employment working for various software companies such as Match.com and the Ethos Group.
Doug Koski shared a similar perspective on the industry. While he would still love to work in game dev, he realized that he simply needed other things. "Stability is simply not an attribute of the gaming industry. I want to be with my spouse, to have a family, to provide for that family, to be near the rest of our extended family, and to nurture a stable connection within a community more than I want to chase after employment in the gaming industry."
Clover Greenhalgh and James Terry decided to stay in the industry. As an artist, Greenhalgh realized that leaving the video game industry would most likely be too expensive for her to move into another line of work. "I was happy working on games as a hobby in Iowa and focusing on personal art, but it wasn't paying the bills," Greenhalgh explained.
"I contemplated becoming a teacher, but the amount of education I'd have to take for that seemed excessive and expensive." Though Greenhalgh would struggle to find work for a few years after Budcat, she would eventually land work at ZeniMax Online Studios in Baltimore and now works at Treyarch in Santa Monica.
As for James Terry, a few months after his contract with Budcat officially ended, he would find work in Austin, TX, where he resides to this day. His first job in Austin was at Junction Point Studios—a studio founded by Warren Spector. After Disney closed Junction Point, Terry would find work with Electronic Arts, then Technicolor, MaxPlay, and is currently at Arkane Studios.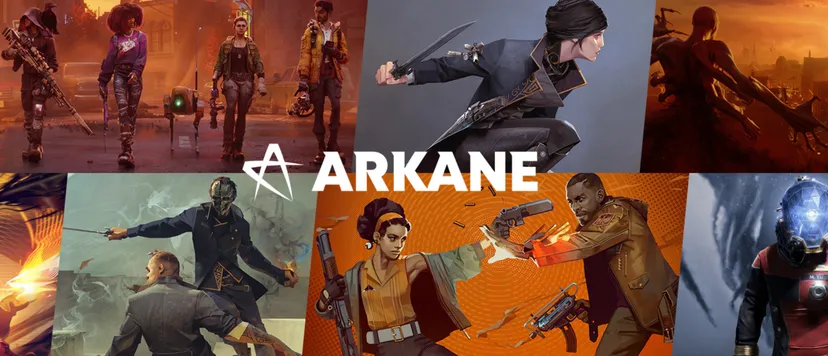 This became a lesson that many in Budcat talked to me about: the importance of geography. Iowa City was just too far from the nearest tech hub. This meant that when Budcat closed, there wouldn't be many other companies nearby to absorb these newly unemployed game developers. As a result, many of Budcat's former employees have found a clear sense of professional safety living in big cities and near tech hubs.
Now living in Austin, James Terry explained this position: "That was one of my primary motivations when applying to and eventually moving to Austin. I concentrated my job search on hub areas of Seattle, Chicago, Austin, California, and the northeast. Since I have been in Austin, I have been at four different companies."
"One of those companies closed in very similar circumstances to Budcat, and the proximity of other game studios and connections led me to getting three job offers in two weeks versus getting two job offers in five and a half months after Budcat closed," Terry further said. "I've looked from time to time at other tech companies outside of the game industry that are in the area and feel confident that if I wanted to get out of game development, there would be a lot of opportunities not requiring relocation."
Clover Greenhalgh enjoys being in Santa Monica, but she has resided herself to the nomadic requirements of being in the video game industry. "With how competitive the game industry is, I wouldn't be surprised if I lost my job tomorrow, that I'd end up in another state or country anyway," Greenhalgh shared.
"After my experience with Budcat, I have no interest in buying a house or settling down, but I think being in motion is probably good for me, so I don't see it as a negative." One caveat she offered is that any city she moves to has to be progressive. "I'd be happy to live most places, but as a trans person, I am a lot more concerned about the location and community and whether or not I'd feel safe or like I could make friends at all."
Budcat's Legacy
It has been over ten years since Budcat closed, so it should come as no surprise that no physical evidence of Budcat's presence remains. The space the studio occupied has leased out to various tenants and remodeled over the years. Though Budcat was a fairly small studio, it still has an echo that can be heard if you know how to listen for it.
In 2011, a year after Budcat ended, students at the University of Iowa started EPX Studio; a student organization focused on video games, animation, websites, product design, robotics, and other digital media. It even launched EPXCon, a regular event that has become the largest animation and video game conference in the Midwest and regularly hosts game jams. Early on, many of these game jams functioned almost as a mini Budcat reunion for some folks who stayed in the region.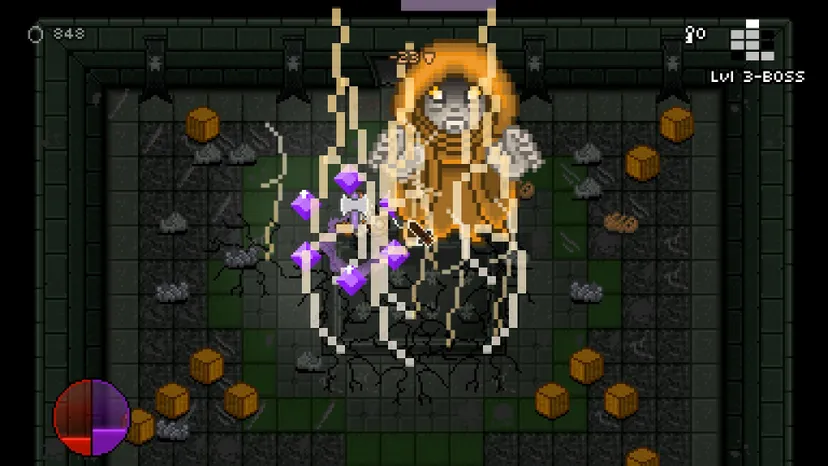 Beyond EPX, the few Budcat alumni who remained in Iowa City have continued making smaller games and other digital art. Tom Heinecke, who was a 3D artist at Budcat and decided to stay in Iowa City, founded Kinto Games and created bit Dungeon and bit Dungeon II. Brandon Humfleet, who was also an artist at Budcat and also stayed in Iowa, would co-found Shapetrix Entertainment with his wife. Shapetrix has since produced various mobile games and recently a coloring book. Other Budcat employees have ended up at major studios such as Raven Software, Playnet, Inc., SpiderMonk Entertainment, Gameloft, Respawn, NCsoft, and dozens of the studios and software companies.
Though Jeremy Andersen left the industry, he still fondly remembers his time at Budcat. "It was fun. It was awesome. The most fun. The best staff," Jeremy said. "The best experience I've ever had, other than getting married and having a kid." On this note, while Jeremy rarely discusses the past, he remains proud of what Budcat's employees did and isn't surprised by how many of them have gone on to have successful careers. And though Budcat didn't end the way he wanted it to, Jeremy still thinks of Budcat as "the right time, the right place, and an awesome ride."
Jason stayed in Iowa for a few years after Budcat closed, but he eventually decided to move to Miami, FL., where he co-founded Shiver Entertainment. A few Budcat employees even moved to Miami to continue working for him. Like Jeremy, Jason does his best to stay in touch with ex-colleagues. "I'm very proud of folks that have continued in game dev," Jason said. "I think we did a great job finding very talented folks, and we were lucky, because some very talented folks also found us. I completely expected people to go on and continue doing amazing things."
Jason has a bit more of a reserved view of what Budcat's legacy is. Given that Iowa is a state known mainly for corn, soybean farms, and deep-fried butter at the state fair, "Budcat," to Jason, "will always be that time we made some AAA video games in Iowa City."