Sony is working on a customizable accessibility controller kit for the PlayStation 5 codenamed Project Leonardo.
The Japanese company lifted the lid on the circular gamepad at CES 2023 and said Project Leonardo is designed to help players with disabilities play games "more easily, more comfortably, and for longer periods."
Project Leonardo is described by Sony as a "highly configurable controller" that opens up new ways of play by allowing owners to swap out components including a variety of analog stick caps and buttons that come in different shapes and sizes.
"Players can use these components to craft a wide array of control layouts. And the distance of the analog stick from the game pad can be adjusted to suit the player's preference. These components allow players to find a configuration that works for their strength, range of motion, and particular physical needs," reads a post on the PlayStation blog.
Project Leonardo users will also be able to tailor their play experience by tinkering with software customizations to create unique control profiles that leverage player-specific button mapping.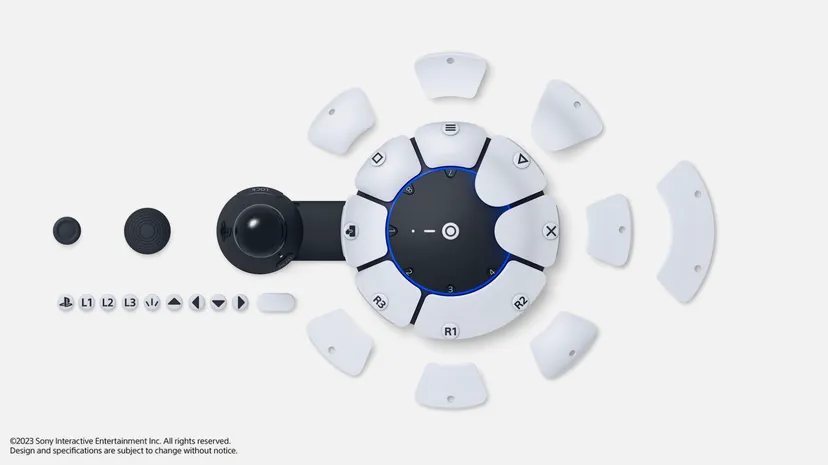 The pad is even capable of working in tandem with other devices such as additional Project Leonardo or DualSense wireless controllers, letting users mix-and-match hardware to suit their particular needs or even play collaboratively with others.
"Players can augment their DualSense controller with a Project Leonardo controller or use two Project Leonardo controllers on their own. A friend or family member can also assist by helping to control the player's game character with a DualSense controller or a second Project Leonardo controller. The controllers can be dynamically turned on or off and used in any combination," continued Sony.
"Project Leonardo is expandable through four 3.5mm AUX ports to support a variety of external switches and third-party accessibility accessories. This enables users to integrate specialty switches, buttons or analog sticks with the Project Leonardo controller. The external accessories can be dynamically connected or disconnected, and each can be configured to act like any other button."
Sony said Project Leonardo's "flexible, adaptive design" is the product of conversations with accessibility experts, community members, and game developers, and noted that because the controller doesn't need to be held, players will be able to lay it on a tabletop or wheelchair tray, or even secure it to AMPS mounts or tripods.
There's currently no word on when Project Leonardo will be available for purchase, with Sony reiterating that the codenamed device is still in development.