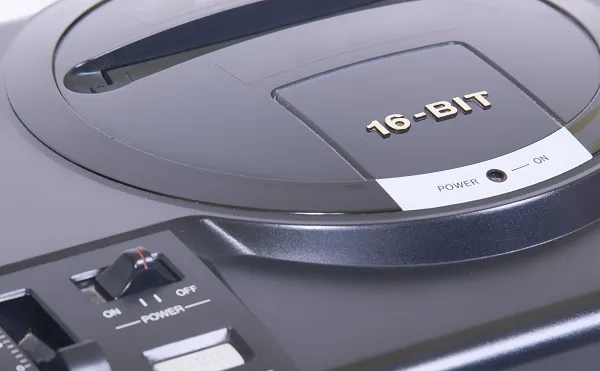 Following a long and unimpressive string of passable products with the Sega brand licensed out to bidders without quality in mind, the concept of a plug-and-play Genesis has taken something of a dip in public perception. News of a delay could be just the remedy for a disappointing string of machines that regularly haunt drug store shelves and just might give Nintendo's miniature console offerings a run for their money.
Out with the old
Sega's poor history with re-releases of the Genesis are well known and built on a long and storied career of selling the rights to the name off to various companies that may not have the Sega brand's best interests in mind. While their early efforts have been affordable, their ability to properly emulate the Genesis experience leaves something to be desired. The initial announcement for the official Mini was met with excitement, but Sega's partnership with the same company that had produced years of disappointing clone consoles tempered expectations heavily.
The state of emulation in 2019 is such that nearly anyone with a Raspberry Pi and free time can put together a machine capable of running the Genesis' library. It's not a console that requires a high-end set of specifications to run, yet previous attempts have landed flat on their face despite the brand having a strong presence in various countries. Brazil, for example, sells as many as 150 thousand consoles in a year despite the Genesis being several generations behind the current curve of video game consoles. It's the kind of game boosting longevity that major MMOs would kill for.
Unfortunately, moving beyond the initial run of consoles and its European variants means stepping into a realm where clone consoles have difficulty reproducing the sound for various titles accurately. Polygon even reported terrible framerate issues in various games after receiving an HD Genesis produced by ATGames, the same company that has handled the console and its various re-releases for many years. If the average phone can produce a decent experience playing Sonic the Hedgehog there's absolutely no excuse for a standalone unit to struggle to produce reasonable framerates in games that haven't been in the public eye for decades.
When Sega announced yet another ATGames partnership for what was supposed to be a flagship release, most outlets were not terribly impressed.
The blessing of delays
Were the Genesis Mini to reach the market in its intended form, it could have been just another instance of a bad console re-release handled by a company unequipped to solve common emulation and hardware issues. Thankfully, consumer feedback and testing seem to have brought Sega's attention to the common perception of their recent re-releases and they announced a hard delay that would combine a need for stricter quality assurance with a complete change of developer and manufacturer for the Mini. They'll miss the 30th anniversary for the Genesis while making up for damaged consumer trust which likely works out to a net positive.
The official release page lists some of the earliest titles we've been given a glance at for the upcoming release, which includes obvious staples like Sonic the Hedgehog and Altered Beast alongside fantastic entries like Comix Zone, but the official page also doubles down on Sega's intention for their hardware swap to be a sign of better things to come.
Pre-launch oddities and early complaints have mostly been levelled at Sega's decision to launch the console with three button controllers in the United States and Europe rather than use the more modern six button controller. While many games could not take advantage of the extra buttons, certain titles like many fighting games used the entire six button suite to make for a better experience. At $80 in the US and £70 in the UK, one would be excused for thinking the six button controller would be a shoe-in. Most of its other hardware specifications are what one would expect in HDMI display and USB power, which is refreshing.
While the older entries in Sega's attempts to relaunch the Genesis haven't gone over well, their newest attempt to bring back classic gaming nostalgia in an accessible package should stand head and shoulders above earlier offerings. Delaying a potentially bad product to deliver something solid may be disappointing in the short term, but missing an anniversary is worth sending out a console worth playing when the next big anniversary rolls around.