We did it! Another Game Developers Conference is in the books (with record-breaking attendance, to boot) and the game industry at large is getting back to business as usual this week.
Here at Gamasutra we worked hard bring you reports, interviews and analysis of the most notable aspects of the show in our GDC 2016 coverage, and we still have more post-GDC stories to share with you in the weeks ahead.
Now we'd like to share a few hlighlights from the Official GDC Photostream to afford you an even better look at what it was actually like to be there, right in the thick of it, and showcase some of the best moments of the 30th edition of GDC.
It was a lively show, as always, and if you missed it in person you can find more photos from the event sorted into albums on the Official GDC Flickr page, while slides and video recordings from the various talks will be posted to the GDC Vault in the weeks to come.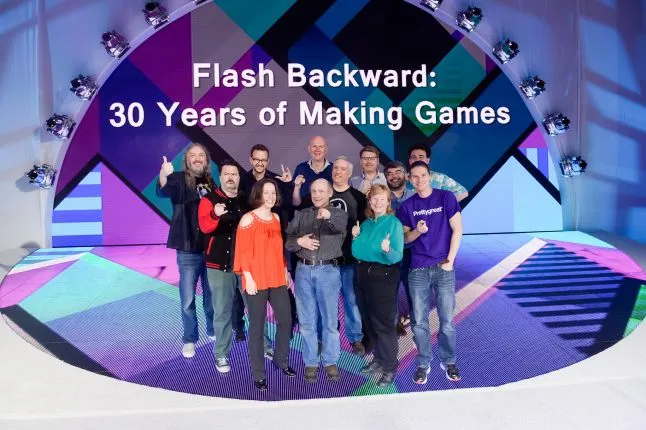 CGDC founder Chris Crawford, Quest for Glory co-creator Lori Cole, Oculus VR founder Palmer Luckey and more game industry all-stars kicked off the 30th edition of GDC with a very special "Flash Backward" set of microtalks about how the game industry has evolved in the last three decades.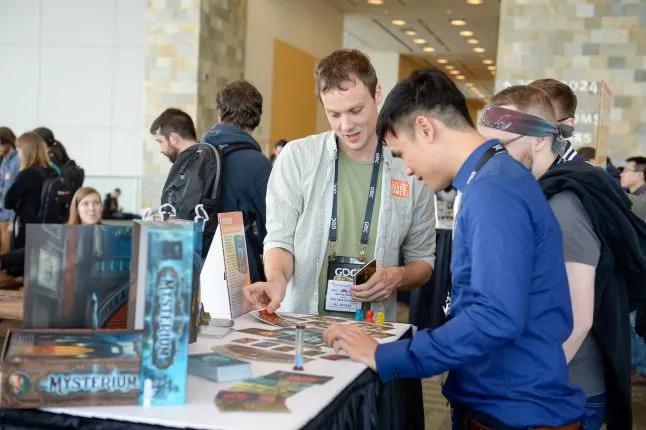 Shut Up & Sit Down cofounder (and tabletop game connoisseur) Quintin Smith demonstrates a notable game to GDC attendees checking out the show's popular Shut Up & Sit Down board game lounge.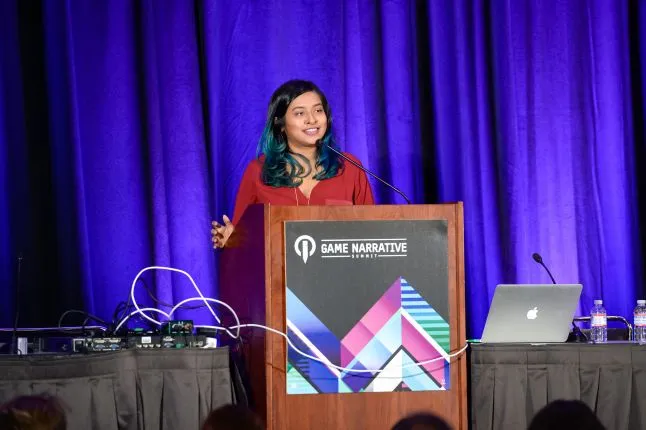 As part of the Game Narrative Summit, writer Meg Jayanth (80 Days, Sunless Sea) shares advice on writing NPCs with intriguing, believable agency.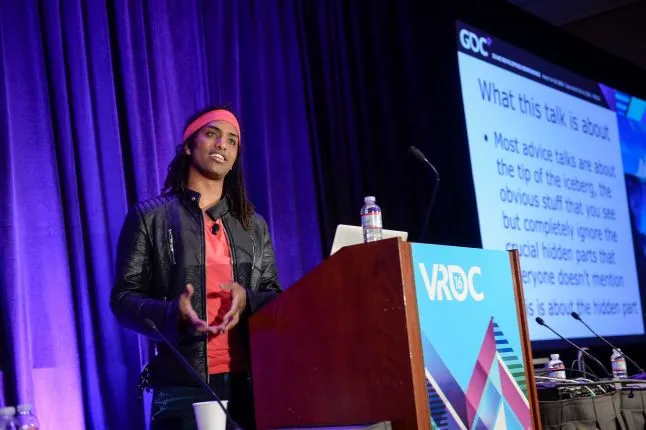 Kite & Lightning technical director and cofounder Ikrima Elhassan offers VR production tips during the new, two-day Virtual Reality Developers Conference at GDC 2016.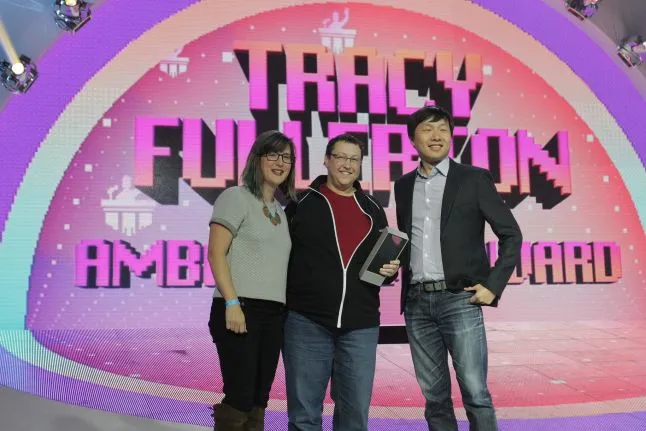 Longtime game developer and educator Tracy Fullerton accepts the Ambassador Award at the Game Developers Choice Awards, flanked by presenters (and thatgamecompany cofounders [and friends]) Kellee Santiago and Jenova Chen.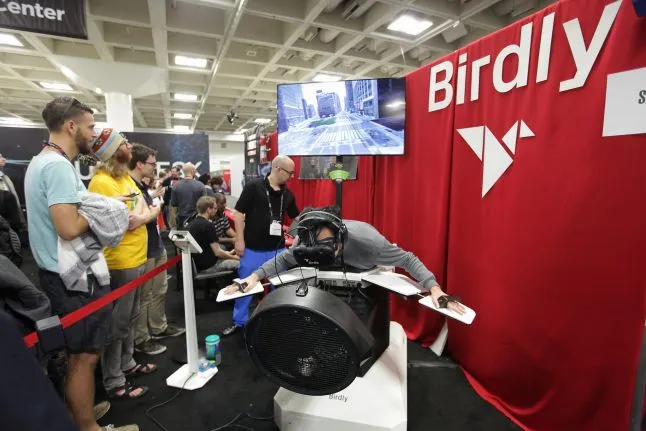 It's a bird, it's a plane, it's -- a GDC attendee strapped into a VR flight rig on the GDC show floor.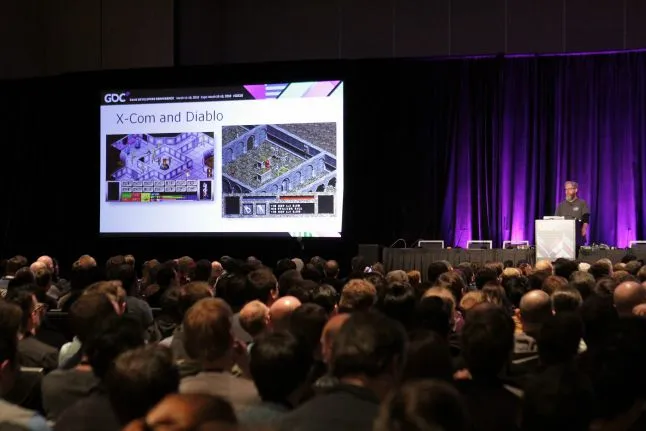 To celebrate its 20th anniversary, Diablo designer David Brevik walks attendees through a classic postmortem of the groundbreaking action-RPG.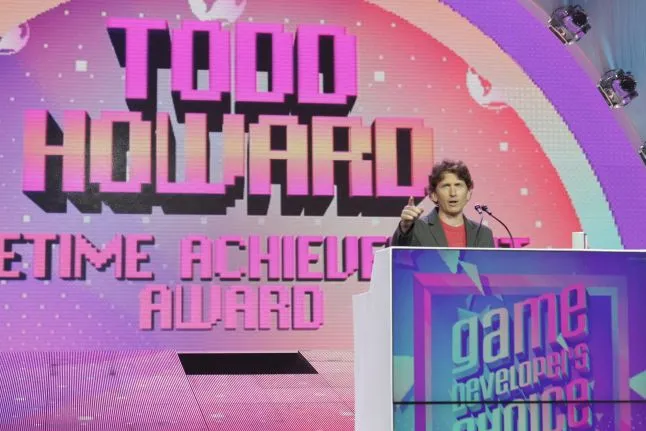 Todd Howard accepts the Lifetime Achievement Award at the Game Developers Choice Awards for his years of work at Bethesda on games like The Terminator: Future Shock, The Elder Scrolls V: Skyrim and Fallout 4.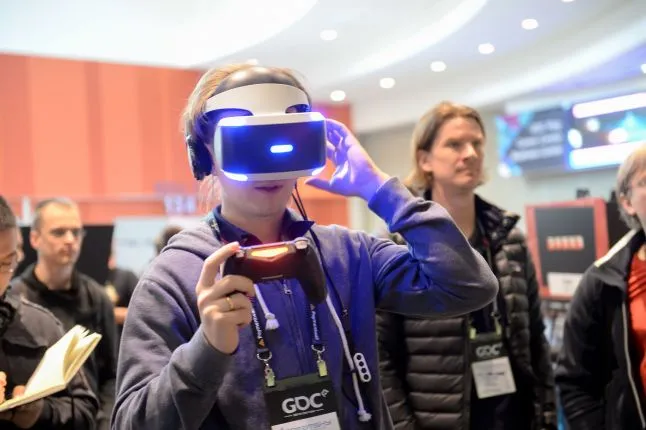 One attendee takes a break between talks to check out a PlayStation VR demo.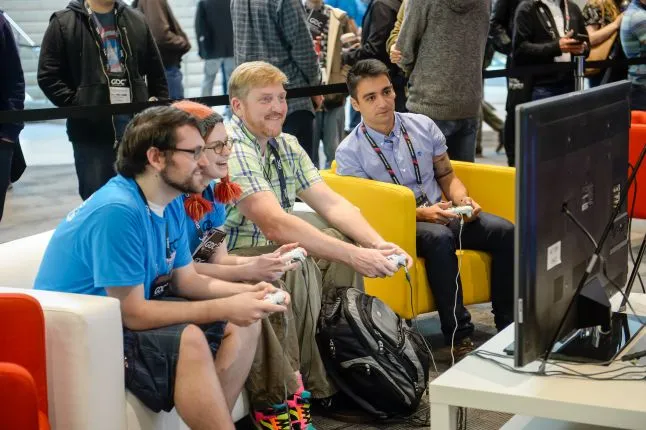 A few more attendees take a load off between events to relax and play games at GDC 2016's Day of the Devs game showcase.