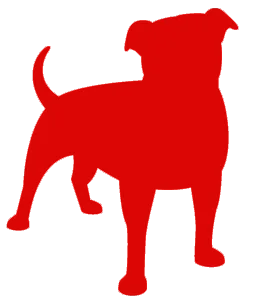 Background info: Two of Zynga's most well-known games are probably FarmVille and Zynga Poker. Both games ranked in the top five Facebook games consistently for several months (in terms of Monthly Active Users, aka MAU). In mobile gaming, The Wizard of Oz Slots (also by Zynga), was in the top 20 grossing iPhone games, for 18 straight weeks. FarmVille, Zynga's best social game yet (launched on Facebook in June 2009) reached 10 million daily active users within 50 days, and the overall MAU for all popular Zynga games were over 265 million (as of early January 2013). That is a phenomenal success. Zynga had possibly overtaken Yahoo! Games (with 19.3 million unique visitors) in 2009, to become the largest games-site on the Internet.
There are some important practices we can take from the success of Zynga's games. These offer an ideal case study for game developers and publishers, and also for marketers who aren't in the casual game business.
FarmVille
To say that 'FarmVille' became a craze back in 2009 is an understatement. It was possibly the fastest growing Facebook game ever. With over 33 million players in less than a month, it became the most popular Facebook game of its time.
Facebook had 250 million unique visitors in June 2009, which means that over 10% of all Facebook users played Farmville that month.
Apart from being appropriate for all age groups, FarmVille's greatest appeal is probably the fact that players can control their gameplay experience, leading to a sense of ownership of a farm. This results in players returning to check on their farm very often, and tending to it when needed. If payers don't return often, their crops wither and die, and their money goes down the drain.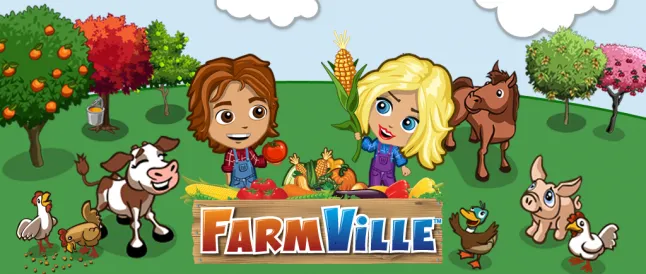 The second most engaging feature of FarmVille is the ability to share gifts with other Facebook users or friends. The first image seen on screen for this game is not of a farm, but a list of gifts that players can give to their friends. In most other apps and games, such a screen is about "inviting friends to play the game/like a page". Zynga turned this around to be more engaging by asking players to send them a gift.
These main features - the game being appropriate for all ages groups, the need to visit if often and tend to it when needed, and inviting Facebook friends to play the game by sending them online "presents", are the main reasons for the game's original success and its longevity. These are all practices other online games had started copying after Zynga's success.
Zynga Poker
Zynga poker started out as a social casino game, launched in July 2007, and had been developed for Facebook as well as for free download on mobile devices (for Android, iPhone, Windows Phone, Windows, MySpace, Tagged, and Google+). According to an article published on ESPN in March 2011, Zynga Poker was the largest poker site in the world, with 38 million players. Furthermore, an article written by Dean Takahashi in 2011, mentioned that about 350 million total people were Zynga Poker players, with millions being active on a daily basis.
What made this game gain such success was, mainly, its social gaming environment, wherein users could enter a casino lobby to play at any table, join friends in a game or even send or receive gifts.
Another feature of Zynga Poker attracting many daily users is that the game can be played across all Web and Mobile platforms, with a player having to log in only once with their personal profile.

An additional feature that became very popular was that it offered plenty of free credit and prizes such as winning up to 225,000 free chips daily by using different bonuses. What made the game all the more enjoyable (for hours at a time) was its very realistic and user-friendly layout.
When adding such a large amount of advantages to one app, it only makes sense players would keep flowing in. Zynga must have employed talented professionals and spent hundreds of hours developing this ultimate experience. These are all practices any game developer should take into consideration, mainly quality, innovation and ease-of-use.
The Wizard of Oz Slots Game
Apart from showing tremendous success in social games, Zynga has also been a leader of free slots games like The Wizard of Oz and Hit It Rich!.
Only a few weeks after the launch, Zynga reported that its free slots games had hit the jackpot. Wizard of Oz Slots was in the top 20 grossing iPhone games for several months. The Wizard of Oz Slots and Hit It Rich! slots games generated together bookings that were up 274% as compared to bookings received a year ago. And this contributed to the overall company profits above expectations on both bookings and earnings.
The secret to the Wizard of Oz's success was mainly the way Zynga brought the experience and storyline of the movie into the game, to relive the same adventure. Every time a player unlocked a new machine, they could see the story unfold. Each machine was moving around a new major chapter from the movie. As players unlocked more stages – the more they could see from the film.
Unlike other games, the players may get huge payouts, thanks to free spins and a variety of wilds, reel combinations and mini-games within the game itself.
The social features of the slot game are as competitive as with most other popular games by Zynga. Slots also offer the Play Anywhere feature, which allows users to play online or offline and still have their game progress sync across all devices with Facebook Connect. Players also have the option to follow their friends on the Yellow Brick Road while on their journey to the Emerald City, sending free gifts along the way.
Zynga have gone through a remarkable journey of business success, even after facing several hurdles along the way. They were always able to get back to their rising popularity by investing a lot of hard work and their enhanced game execution. Their team kept improving the value for players, which helped them in retention, monetization, and lifetime value of a very loyal user base.