More than 3,285 video games were entered into the Independent Games Festival (IGF) from 2009 to 2013 -- more than three times as many submitted in the previous five-year period. In the nearly two decades of showcasing some of the smartest, most creative, and technically brilliant games ever made, the IGF has become a leading showcase of independent developers and their work.
With that history, any time is a good time to revisit the past. In particular, where do IGF finalists and winners end up? What has the IGF ultimately meant to them?
Technical Excellence Finalist: The Maw by Twisted Pixel Games
A finalist for the Technical Excellence award in 2009, The Maw was a "super ambitious" game for his team, said Twisted Pixel Games cofounder Michael Wilford -- a fully 3D adventure game developed for Xbox Live Arcade, it became the studio's flagship title. "We made something that probably shouldn't be possible for a tiny team in nine months."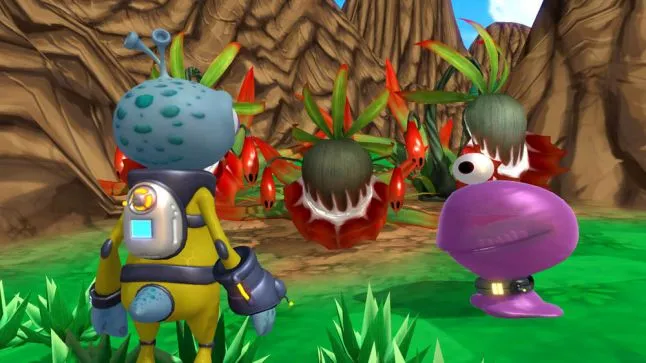 Although The Maw went on to win the Audience Choice Award at PAX in 2010, Wilford says the IGF nomination "validated" the team with publishers. "Making a deal for the next game before The Maw was even released became so much easier," he explains. "I don't think I can put a value on having no idea if you were on to something or not and then suddenly finding out one of the most prestigious game award shows in the world likes what you're making."
In 2011, Twisted Pixel Games was acquired by Microsoft. While everyone who worked on The Maw remains with the company, Wilford suggests the IGF may no longer be relevant to them. However, Wilford is optimistic about the role that the IGF continues to play in the lives of other indie developers: "There are a lot more indies out there today, many of them making really great games. Care should be taken to keep the IGF fresh and relevant because it's still the best place to find the most innovative games and the industry's next rock stars."
Excellence in Design Finalist: Retro/Grade by 24 Caret Games
When Matt Gilgenbach and Justin Wilder cofounded 24 Caret Games in 2008, they were programmers at High Impact Games, working on triple-A games for multiple platforms. With games like The Incredibles and Ratatouille behind them, Retro/Grade was a significant departure -- a space shooter that "plays like a rhythm game as you undo a space battle." Retro/Grade was a finalist in the Excellence in Design category in 2009.
"We had no idea if we were developing a title that people would be excited about," notes Gilgenbach. "The game was just a very early prototype when we submitted it. We continued to polish the game and submit updated builds to the judges as well as make a special build for the IGF show floor." While 24 Caret Games was exhibiting at the IGF, Sony took special interest in Retro/Grade. Three years later, the game debuted as a PlayStation Network exclusive.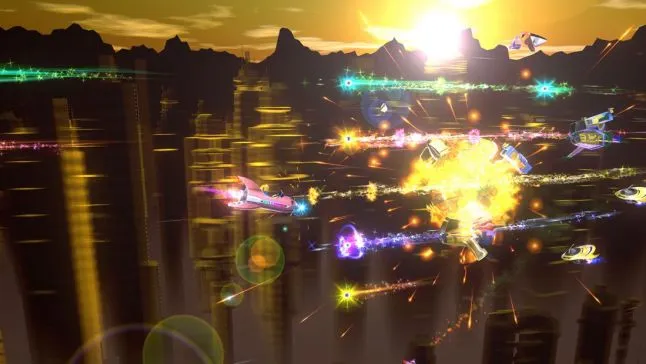 Gilgenbach admits, however, that "Retro/Grade didn't find commercial success. After pouring so much time, effort, and money into the game, I became very depressed. Memories of when I was at the lowest point fighting my mental illness came flooding back. I felt a burning desire to express how I felt." In 2011, Gilgenbach started Infinitap Games, where he recently shipped Neverending Nightmares. He also entered that game into IGF 2015.
"I think the IGF is quite different now," he observes. "The bar is much higher to get a nomination now." Unlike his first entry, Neverending Nightmares was entered as a finished game, but instead of using the IGF as a proving ground this time around, Gilgenbach says he solicited interest from the Kickstarter community, raising $106,722 from 3,608 backers in 34 days. "We were very fortunate to meet our funding goal on the last day."
Excellence in Narrative Finalist: Thirty Flights of Loving by Blendo Games
"Thirty Flights of Loving is a video game short story," says designer Brendon Chung, who left Pandemic Studios in 2009. "It can be described as a first-person shooter where you never fire a gun." A sequel to the critically acclaimed Gravity Bone, the game was a finalist for the new Excellence in Narrative award in 2013. Thirty Flights of Loving also received honorable mentions for the Nuovo Award and the Seumas McNally Grand Prize.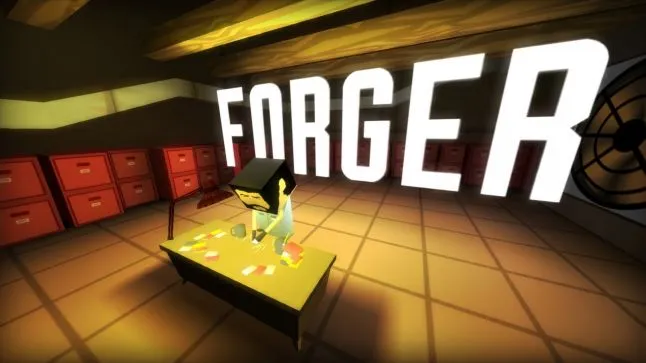 Chung had been "itching" to create a follow-up to Gravity Bone but he was finally moved to do so when Idle Thumbs, a video game podcast cofounded by former Gamasutra editor-at-large (and current Campo Santo developer) Chris Remo, asked him about developing a game for their Kickstarter campaign. Chung reveals that he wanted to experiment with storytelling in the first-person shooter genre. "Thirty Flights of Loving ended up being the sandbox for those ideas," he says.
Quadrilateral Cowboy is his latest project. "Whereas Thirty Flights of Loving was a contained narrative game," says Chung, "Quadrilateral Cowboy focuses on open-ended systems and player experimentation. The game is largely about hacking and security systems." For Chung, Quadrilateral Cowboy is a welcome change in pace.
Seamus McNally Grand Prize Winner: Monaco by Pocketwatch Games
Andy Schatz's
Monaco
, a top-down co-op stealth puzzler from his studio Pocketwatch Games, won the Seamus McNally Grand Prize and the Excellence in Design award in 2010.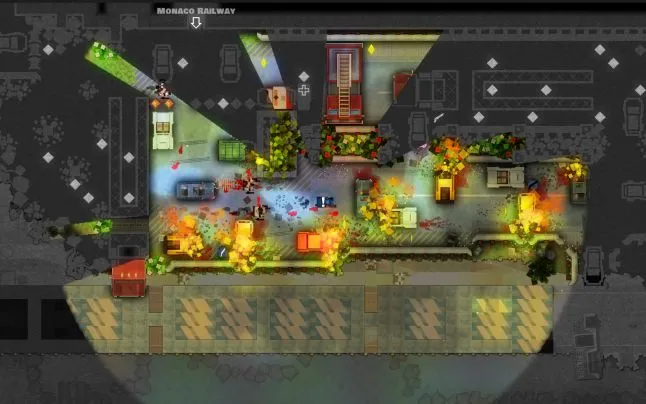 "I was surprised to learn that the game had been nominated at all! The competition was really fierce," remembers Schatz. "Simple games with very pure and isolated central mechanics can get pretty far without all the bells and whistles." Since the title's commercial release in 2013, Monaco has sold more than a million copies, growing Pocketwatch Games from one to six developers, with audio support from Power Up.
The team is now working on solving the console real-time strategy (RTS) puzzle and Schatz believes he has achieved that goal with LEADtoFIRE. "The strategy will be familiar to fans of the genre, but we've simplified down the RTS formula to be playable with only a few buttons: you build your own faction, build your defenses, build factories to produce armies for you, but your followers will fight autonomously on your behalf."
Schatz confesses he has wanted to make LEADtoFIRE for the last two decades. "Monaco's success has finally given me the time and freedom to work on this childhood dream." Going forward, Schatz hopes to continue developing small, focused games. "I'd just like to finish them faster!"
Nuovo Award Winner: Nidhogg by Messhof
Inspired by Great Swordsman, a 1984 fighting arcade game, Nidhogg won the Nuovo Award in 2011 and was a finalist for the Seamus McNally Grand Prize and the Excellence in Design award.
Nidhogg was developed by Messhof as a "fighting game crossed with tug-of-war." Developer Mark Essen says the goal is "to murder your opponent to gain the offense and then gain as much ground as possible towards your end zone before your reanimated foe has his vengeance." When you win, you really lose: a giant flying worm devours you. Spoiler?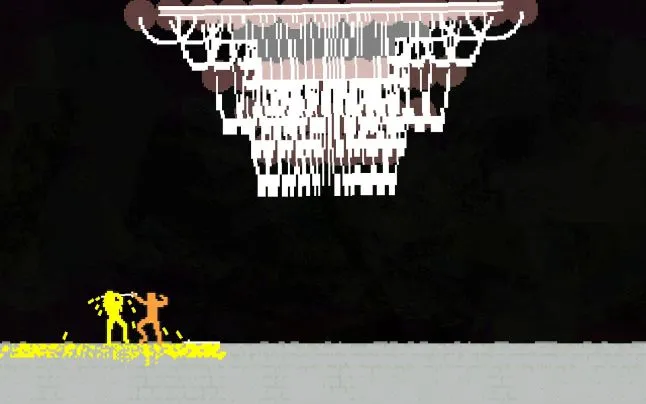 Prior to entering the IGF, Nidhogg won many awards, including Rock Paper Shotgun's Indie Game of the Show at the Eurogamer Expo, and Excellence in Design and Bloodsport of the Year at Fantastic Arcade. Essen does not think that recognition diminishes his IGF success though. Receiving the Nuovo Award was a "huge honor" because the award is juried by peers. Perhaps more importantly, the nomination alone motivated Essen to "actually finish the thing."
"I spent the next three years adding content, net play, and working out the move sets when I was able," laments Essen, who split his time between Nidhogg, a new version of Flywrench, work, and graduate school. In an interview by IGF chairman Brandon Boyer, Essen said that one goal of this effort was "to try to create a platform for the eSports world to stand on."
Today, Messhof is moving forward with the next version of Flywrench. First released in 2007 and exhibited at The New Museum of Contemporary Art in New York, Flywrench involves "piloting an abstract morphing bird-spaceship through a complex web of colored lines."
Excellence in Audio Winner: Botanicula by Amanita Design
Amanita Design, headquartered in the Czech Republic, has become one of the most prominent indie collectives. Since the team was founded in 2003, Amanita Design has developed a number of IGF award-winning games, including: Samorost 2, which won Best Web Browser Game in 2007; Machinarium, winner of the Excellence in Visual Art award in 2009; and Botanicula, which only two years ago in 2012 won the Excellence in Audio award.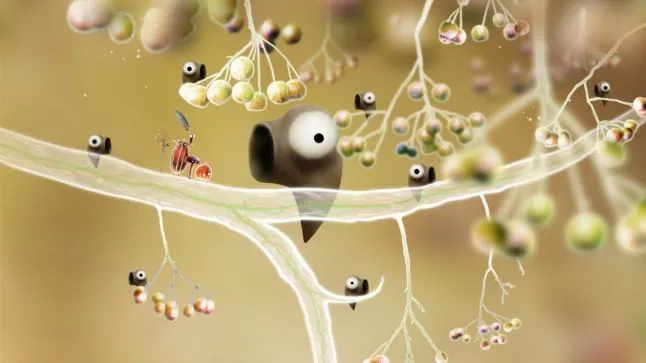 "Botanicula wasn't created by the core Amanita team," clarified Jakub Dvorský, founder of Amanita Design. The game was created by animator Jaromír Plachý, programmer Peter Stehlík, and the music band Dva, which consists of Bára Kratochvílová and Jan Kratochvíl. Dvorský contributed to design and production. "We hired Jaromír as an additional animator during the production of Machinarium and found out he is not only a brilliant animator with his own unique style but also a talented game designer despite having never done that before."
Currently, Amanita Design is hard at work on Samorost 3, which is "bigger, more detailed, and more polished than Machinarium." Plachý and Dva are working on an unannounced title, too. Dvorský would only say that their new project is the funniest game he has ever seen.
Asked what the Excellence in Audio award meant to the team behind Botanicula, Dvorský answers that he wasn't surprised when the game was nominated but the team isn't "too sentimental" about winning awards. "The real satisfaction comes from the players."
Gamasutra, GDC and the IGF are sibling organizations under parent company UBM Tech.