Ever since Nintendo hit the ground running with boxing simulator Punch Out! video games have been all about letting your fists do the talking. Fists you control by punching buttons, yes, but fists nonetheless. In honour of this time honoured tradition of digital duffing up, we present to you six of the most devastating punches in gaming history (so far).
1 Batman: Arkham City
The Dark Knight has punched a lot of impressive things in his time – countless supervillains, fellow superheroes – but our all-time favourite has to be his fisticuffs with a shark. Not just any shark, mind you, but a great white. Hiding beneath the ice during an area of Arkham City, the snarling monster of the ocean will pop up if you spend too much time on a raft. So out comes the bat shark repellent – a knuckleduster – along with a can of whup ass.
2 Street Fighter II
The classic fighting game series has any number of impressive punches, but our favourites come from the Mike Tyson-inspired warrior Balrog. Despite having his fists glad in boxing gloves he doesn't pull any punches, as evidenced by the mighty turn punch which, if you pull it off, will eliminate half an adversary's health metre in one fell swoop. Dang.
3 Injustice: Gods Among Us
Not that Batman should be the only superhero to have all the fun, mind. In this beat-em-up that pits DC character against each other Superman is undoubtedly the top dog, the super-powered Krytponian using his superior strength to uppercut his enemies into space. Even Chuck Norris can't boast that.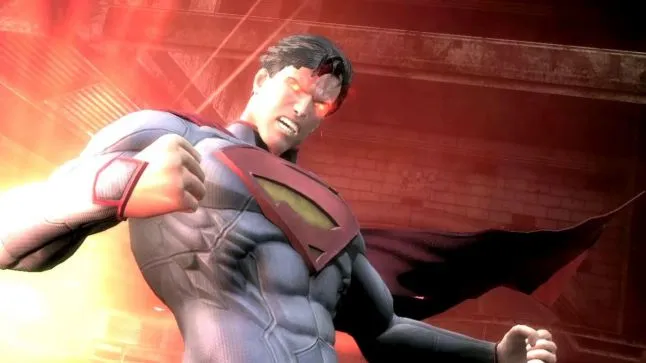 4 Saint's Row The Third
Bringing things way back down to Earth – and possibly to the gutter – this former GTA-clone-turned-comic-genius series peaked with the third title, which afforded players the chance to pull the classic Three Stooges move to bad guys: a prod in the eyes followed by a quick punch to an, ahem, sensitive area. Most of these bad guys are men. That's important.
5 Punch-Out!
The place where it all started, this Mike Tyson-branded NES title remains a classic to this day. There's almost too many great punches to choose from, but we'll plump for the one that knocks out Tyson himself. The game's final boss has a dynamite hit that will kill you in one shot – so after you've successfully ducked and weaved away from all of them, landing the final punch to win the championship is one of the most satisfying feelings in games.
6 Super Smash Bros Melee
One thing all these punches is missing, though? A dramatic voice announcing their arrival. Therefore, Captain Falcon we salute you – a decade on and we still don't tire of yelling "FALCON PUNCH!" as we send a fiery fist at our opponents in Super Smash Bros Melee.