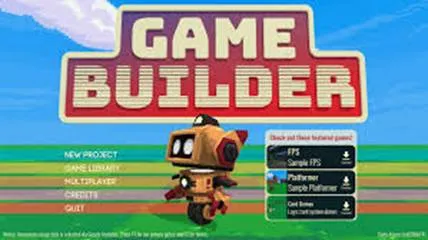 Do you have an idea for a game but do not know how to program? In the past, programming knowledge was required to create videogames. Today, however, some applications allow us to build complete games without a single line of code and at no cost.
What are game engines?
In the early years of videogames, every game had to be made from scratch. Simultaneously, it wasn't easy to use the code from one game to another, even in the same company.Tofacilitate the creation of games, the so-called game engines gradually began to develop. These are complex applications that bring together, undertake, support, and coordinate all aspects of game development. If you want to design and play in a live casino like NetBet,it will be hard because you need experience and studies. To create a safe environment that runs with up-to-date protocols, have the best providers, and have more than 1000 games, so the players have the best experience, you need to be the best. The great advantage of game engines is that they can be used to create different games.
The cost of the Game Engine
Obviously, the license for most gaming machines is not free.Creating an advanced Game Engine from scratch usually costs a fortune. Most companies are not willing to give the platform to their competitors.Depending on the gaming platform, the license costs from a few tens of thousands to several million dollars.
Of course, just because you have a gaming platform does not mean that you can make a Bioshock Infinite game independently.Creating games, even with a ready-made program, often requires a whole team. Developers, graphic designers, designers, writers, and other experienced professionals work together for the end result.It is no coincidence that the total cost of developing a gamecan be astronomical. For the biggest titles, it even surpasses that of a Hollywood movie.
Free gaming machines
Luckily for us, some companies have created gaming machines that you can get for free. At the same time, they are designed so that they do not need programming knowledge to use them.Their main purpose is to create games to become friendly to the novice user and be the vehicle for independent productions ( indie ). Obviously, the gaming machines available for free do not provide all the features provided by Unreal Engine or any other multimillion-dollar device.But it is an excellent first step for those of us who are ready to make a game more complicated than what allows us to create from scratch.
Construct 2
The "Construct 2" is a Windows game engine Scirra the company announced in February 2011. The machine was developed specifically for users who do not know to program, enabling fast creation of games with the method ofdrag n 'drop.
Through Construct 2, it is possible to design two-dimensional video games with main categories platform and arcade. One of the technologies it integrates is HTML5so that our games can run in a browser. This application also has a mobile version that allows us to release our game on Android and iOS operating systems.However, we also have several limitations. One of them is that we cannot use our video game financially, except to have it for free.If we want to sell it, we have to buy an upgraded version, starting at $ 100 for the Personal License. If we have a turnover of over $ 5,000 - or equivalent, we must upgrade to the Business License in another currency.
Some of the games developed with Construct 2 are The Next Penelope, Airscape: The Fall of Gravity, Cosmochoria, CoinOp Story, Mortar Melon, Super Ubie Land Remix, Hungry Hal, etc.
Stencyl 3.2
Stencyl 3.2 is a platform for creating games in two dimensions without the need for programming.The machine was designed in 2011 and has a free version with some personal and non-commercial use features. This version allows us to publish our game only as a web application.
We can install the application for development on a Windows, Linux, or Mac computer. Unlike Construct 2, Stencyl emphasizes game elements' behaviors and is therefore characterized as a behavior-based gaming machine.Behaviors are essentially the properties and functions of characters or objects in a game.For example, if a character in a shoot 'em up game has a bow with a certain number of arrows, we can add a knife or a ... shovel.This additional function can be set on a button on the keyboard.Through Stencyl's behavior editor, we can develop and evolve the logic of our video game.When we create a new property, we can edit it either programmatically via a text form or through a visual Scratch-based programming language.There, the tool features are displayed in a graphical interface for easy editing by novice users.
Finally, Stencyl for 2D graphics editing can work with the most popular external image editors such as Gimp.The indie's paid version, which costs $ 99 a year, allows the release of games for Windows, Mac, and Linux, presence on Steam, and removes the company's Watermarks.The Studio version, which costs $ 199 a year, adds support for mobile games on Android and iOS, in-game mobile gaming capabilities, ad platform support for games, and third-party plugins.
Indicative games developed with Stencyl are Ghost Song, Mibibli's Quest, Reaching Finality, Skullface, Tiny Dangerous Dungeons, Spiderling, Bit Battles, etc.
To what extent are you interested in creating games?
Video game development is very creative activity on an amateur level. Some of the above applications that we have described are taught in schools and universities abroad. The reason is the easier introduction to the programming of students and newcomers.