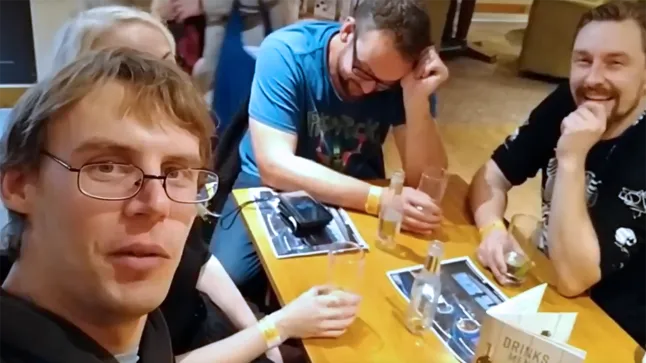 Hey there fans of AZ, Randell here. Recently our extremely talented musical composer (and overall contributor), Troels Pleimert (a.k.a. The Space Quest Historian), made his annual pilgrimage to AdventureX. Now, we do have lots of content for Absolute Zero, but had not planned on letting the public know about the game yet. Hell, we didn't even have our website up. :-o However, that all changed when Troels suggested we make fliers for distribution at the AdventureX Expo. This really lit a fire under our asses; I thank him for that. So I made up this flier, emailed it from Colorado to Denmark where planes, trains, and automobiles were then used to transport Troels and fliers to downtown London.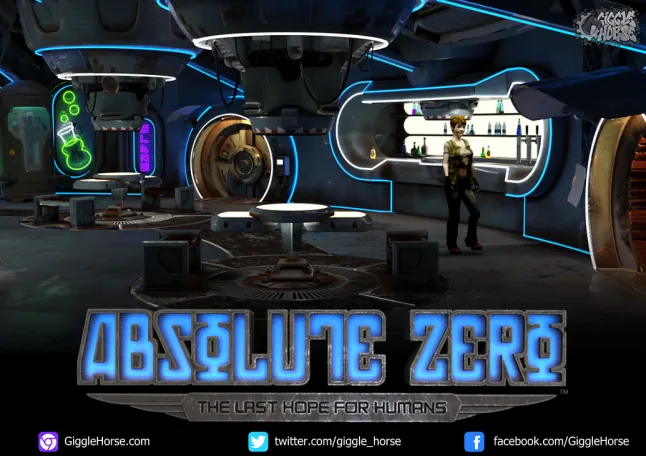 AdventureX 2018 Flyer
Although the distribution of the flyers (and launching everything for that matter) was spur of the moment, I couldn't have planned the execution better! For those that know me, you know I am very fond of beer. Very, very, very… :) So it is very apropos that the unveiling of our newest point-and-click adventure game, Absolute Zero, took place at a pub in London ….now get this….called, the "Big Chill". Hehehe, nice eh. I could not have chosen a more appropriate name for the pub.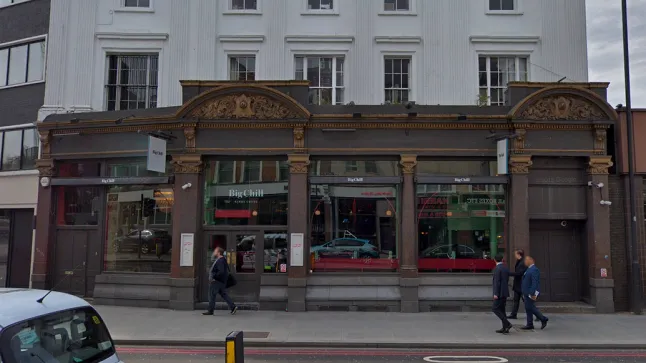 Ground Zero for the unveiling of Absolute Zero, The Big Chill in London It was at the Big Chill, shown above, that a most unconventional marketing campaign was executed after the consumption of several pints of beer. Troels has documented his entire trip to AdventureX 2018, however the clip below starts playing where the marketing of Absolute Zero begins; Take a look. I wish I had been there, if nothing else for the beer! :grin:
That is it for now, I have to get back to UV Mapping space doors and texture mapping them.
~Randell Trulson