A report from the streamer tools platform StreamElements finds that Fortnite has surpassed 600 million hours viewed this year, nearly tripling its viewer counts from the beginning of 2018 and beating out runner-up League of Legends by a couple hundred thousand hours at least.
The report takes a look at how different games have fared during 2018, tracking hours viewed for the top ten games on streaming platforms and charting the ebb and flow of their online viewerbase from month to month.
According to the report, the multiplayer online battle arena (MOBA) and battle royale genres have been waging a silent war during 2018. At the beginning of the year, MOBAs like League of Legends and Dota 2 held a decent lead in terms of hours viewed over battle royale games like Fortnite and PlayerUnknown's Battlegrounds.
However, by the end of June, the opposite is now true.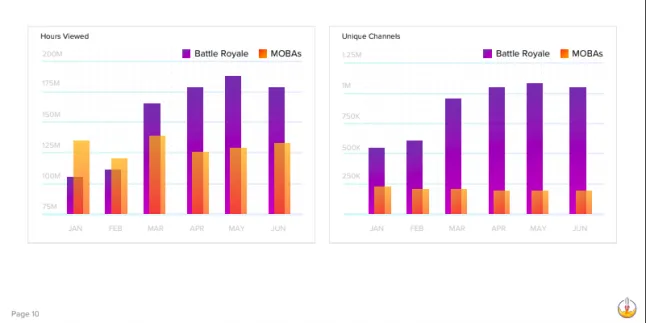 The report also takes a minute to dig into Sea of Thieves' 2018 stream statistics since the game itself had a strong streamer following on Twitch following its March release. Sea of Thieves was notably one of the first tiles announced to launch on Microsoft's subscription game library the same day as its full release. StreamElements found that, at its peak, Sea of Thieves attracted 15.5 million hours viewed by March across a total of 66,000 streams. By June, however, that viewership dropped by 93 percent.