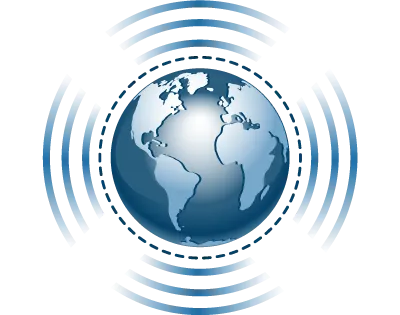 Creating a successful indie game is now easier than ever.
Some of today's most innovative games and interactive experiences are developed with the help of multi-platform Game Engines.
No matter how small your budget is, if you have an inspiring idea you can also create a beautiful 2D or 3D game with the help of these Game Engines.
You just need to find the right match that offers the sort of features and benefits you need at your budget.
Here is a list of top 5 game engines we encourage you to checkout first. These are ready-made development solution that are intuitive to use and are also customizable.
Unity
Many indie developers have used Unity for pretty much any type of game.
It is a multi-platform game engine that not only allows you to create interactive 2D and 3D games, but also let you connect with your audience, optimize your game and achieve success.
Unity 5 is the new Personal Edition – which is available for free download. It offers awesome new artistic features that make the hard work smoother and more fun. Like, the new Standard Shader, Real-Time Global Illuminator, HDR Reflection Probes, new audio mixer, enhanced animator, and a new Physics Engine.
With Unity 5 you can also deploy your 3D and 2D gaming content online without a plugin – letting you bring more players. The browser however needs to be compatible with WebGL content.
There is also a professional version of Unity which comes with excellent tools, like, access, game performance reporting, customizable splash screens, and a team license. But this is not free. You would need to pay a monthly fee for using this version.
The Unreal Engine
Primary developed by Epic Games in 1998 for first-person shooter games. But due to its high degree of portability it was successfully used for other genre including stealth, MMORPGs and other RPGs.
The latest version 'Unreal Engine 4' which is available for free, is a complete suite of game development tools for letting you create, market, deploy, optimize, and monetize on games from the same user friendly panel. It gives you the power to develop from simple 2D mobile games and high-end PC/console games to VR without much effort.
There is truly no limit to what you can create with Unreal Engine technology.
Like Unity, Unreal Engine also offers custom lighting, shading, VFX and cinematic systems. Using the Unreal Engine 4, you can create beautiful visuals for architectural visualizations, simulations, digital films, and more.
You would also not have to check other sites for assets, game content or sample projects; as this game engine is packed with everything you need to get started.
GameMaker: Studio
Originally titled Animo, this was a game creation system released in 1999. It was designed to let novice programmers to be able to develop 2D computer games using a drag and drop system and scripting language called GameMaker.
The program now known as GameMaker: Studio is a comprehensive tool to help programmers develop casual and social indie games for iOS, Android, desktop and the web.
The beauty of GameMaker is that it comes in 7 unique versions, each offering competitive features for different types of games you wish to develop. This includes: GameMaker: Studio Professional, GameMaker: Studio Mac OS X, GameMaker: Studio Ubuntu, GameMaker: Studio HTML5, GameMaker: Studio iOS, GameMaker: Studio Android and GameMaker: Studio Windows Phone 8.
If you are a beginner programmer, or you are passionate about game development, you should definitely try this software.
Havok Vision Engine
The latest version, Havok Vision Engine 8.2, is one of the industry's leading cross-platform 3D game engines. It includes many standout features including Bump mapping, Dot3 light maps, and a Light Grid system that creates realistic static and dynamic illumination.
Vision Engine 8.2 provides a powerful and versatile 3D immersive technology for browser-based, mobile, handheld games just like used in console game development.
The comprehensive powerful features of Vision Engine 8.2 allow MMO developers to prototype and develop projects quickly. It is packed with features like dynamic time of day, lights and shadows, forward and deferred rendering, samples for character customization and other basic and advanced features commonly used in MMO games.
Construct 2
Like all the game engines listed above, Construct 2 can also help you develop advanced indie games without writing a line of code.
It is by far, the easiest and user friendly 2D game creation tool. Its event system is very intuitive and powerful, especially for a basic computer programmer or aspiring game developer.
The competitive multiplatform support lets you publish your indie game to all gaming platforms including Web (HTML5), Wii U, iOS, Android Windows 10, 8, & RT, windows phone 8 and more, to attract your target audience and monetize your work.
Mortar Melon for example was created with Construct 2 which was featured in numerous countries and has exceeded one million downloads.
If you have an impressive idea, you must also try Construct 2. It is available for free download. Unleash your creativity and develop a beautiful, reliable, stable and powerful indie game like a pro.
Where to host your game
Once you have developed your new indie game using one of the game engines listed above, where do you plan to host it?
You can either choose a Listen game server or a dedicated server. A dedicated server is usually more preferred over a listen server for the basic reason that dedicated servers come with a lot of bandwidth capacity which allows many players to download play your game at the same time without interruptions.
Thus, the best game hosting server is one that offers more bandwidth, excellent network up time, power and speed, all of the features that a dedicated server offers. Some of the most popular game servers include: Game Servers, Counter Strike, fragnet, Branzone and Hypernia.