The Strong Museum of Play has revealed its fourth annual list of potential inductees into the museum's World Video Game Hall of Fame, and this year introduced a new, 'Player's Choice' ballot into the mix.
To date, 16 games have been inducted into the World Video Game Hall of Fame since 2015, ranging from early, iconic games like Pong to more recent influential titles such as World of Warcraft and Grand Theft Auto III. Induction into the hall of fame is intended to recognize games that have reached icon status, notable longevity, or impactful influence throughout the industry.
This year's nominees include games that have released between 1979 and 2009, ranging from first-person shooters, action-adventure games, classic arcade titles, and more.
Typically, a committee of 27 journalists and video game scholars vote on which games will be inducted into the Video Game Hall of Fame each year, but this time around the Strong Museum of Play is giving the general public a chance to have their voices heard as well.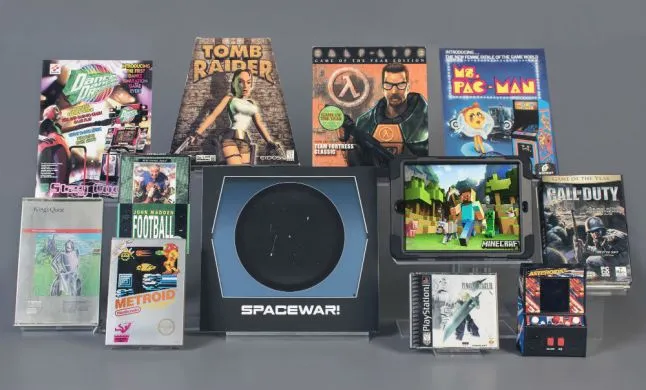 Between March 27 and April 4, interested individuals are able to vote for their favorite title of the bunch online. At the end of the polling period, a 28th ballot comprised of the top three Player's Choice picks will be included in the voting process alongside those ballots from the International Selection Advisory Committee members.
This year's finalists can be found just below, and more details on the reasons each was selected can be found on The Strong's website. Final inductees are due to be announced on May 3.
Asteroids
Call of Duty
Dance Dance Revolution
Final Fantasy VII
Half-Life
John Madden Football
King's Quest
Metroid
Minecraft
Ms. Pac-Man
Spacewar!
Tomb Raider