At the EGX Rezzed event in London that kicks off today, the Square Enix Collective is planning to show off a point and click game about a dead girl searching for her family (Goetia), a puzzle game about an engineer on Jupiter's moon (The Turing Test), a 1-4 player capture-the-flag game where players capture living heads (Oh My Godheads!), and an action adventure in a forgotten industrial world (Black the Fall).
The Square Enix Collective (SEC) is not publishing all of them. Some they're just...helping out on. SEC is a unique twist on the standard publisher/developer relationship.
Gamasutra spoke to Phil Elliott, project lead at SEC, to get a better sense of what it its, what kinds of support they offer to developers, and what sort of games they're looking to assist.
WHAT EXACTLY IS THE SQUARE ENIX COLLECTIVE?
At its heart, SEC is an initiative to assist indie developers with building their profile and finding potential customers before they hit stores. In the current market, where quality games are releasing every single day, many solid titles are falling through the cracks just due to a lack of awareness. It can be even worse for upstart developers who head to Kickstarter looking for funds.
"We want to help teams make a name for themselves, and ultimately build up their IP and go on to have the resources to fund their own games again in the future," says Elliott.
The SEC offers publishing services, but it doesn't publish every single one of the games it supports. It doesn't receive any financial benefits from some of them. So why do it?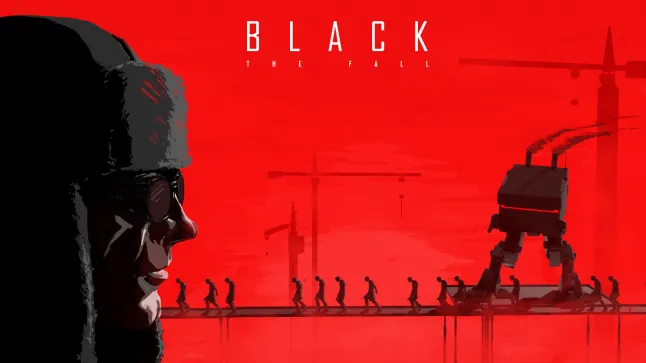 Black the Fall by Sand Sailor Studio from Bucharest, Romania
"We want to build relationships, we want to find new talent and IP to work with in the future," says Elliott. "We want to understand more about what gamers are looking for in games; and we want to try to provide one more way to help curate not just interesting game concepts, but also support the teams that may go on to headline the industry in the future."
HOW DOES THE SQUARE ENIX COLLECTIVE WORK?
SEC works with developers to help build up a community around the game through their posts on their site, their contacts with industry journalists and professionals, and the audience reach of a large company.
"We have scale," says Elliott. "We can send emails out to millions of people; we can invest into marketing and bring companies like EEDAR and Petrol Advertising into the project; we can use our portfolio and the relationships we have to open up promotional opportunities that might otherwise be very hard to find."
This starts with SEC's weekly game pitches, which are sent in by game developers from all over the world. Games that are selected have their proposals posted on the SEC site. The general public is invited to post comments and feedback on the game pitches, and vote yes or no on whether they would back a project through crowdfunding.
Community votes don't solely decide whether SEC supports a project, but they play a vital role in the decision process. "We want to give fans of Square Enix (and that includes the Western games as well as those from Japan) a chance to have a voice - to give us direction," says Elliott.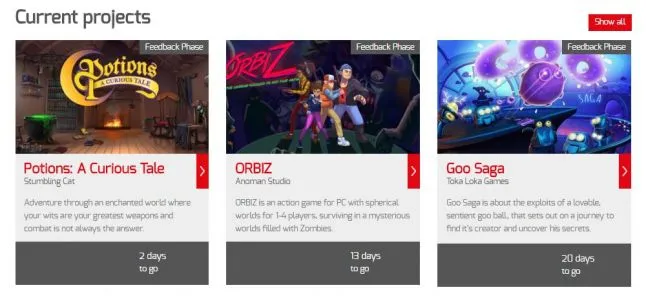 SEC also offers crowdfunding assistance. "We only support a small number of teams in that way, and we have some specific criteria in selecting those teams," warns Elliott.
This crowdfunding assistance can come in the form of advice for how to present the game on Kickstarter or other crowdfunding means, and also reach through Square Enix's marketing partnerships and business contacts. "It's very rewarding to have helped eight teams raise over $800,000 in total so far," says Elliott. "It's a very empowering method of financing a game's development… even if it's also an exhausting one!"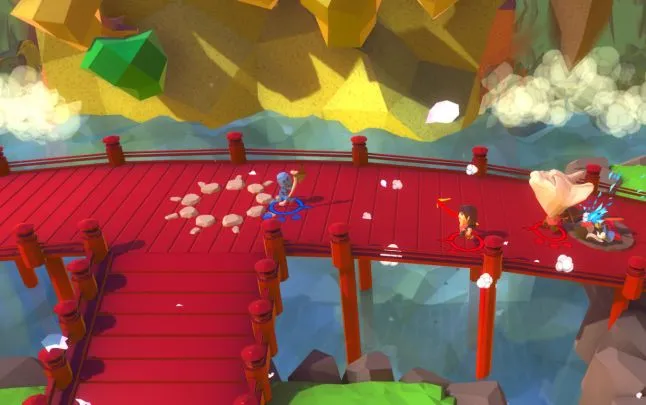 Oh My Godheads! by Titutitech of Barcelona, Spain
They also offer more traditional publishing and investment, although the criteria for selection there is much, much stiffer. "Even for production funding developers retain IP, so we look for co-funding rather than full-funding." says Elliott. Regardless of the level of assistance a game receives, Elliottsays that "developers always retain creative control, all IP rights and the majority of net revenue."
WHAT IS SQUARE ENIX COLLECTIVE LOOKING FOR IN A GAME?
Games in many different genres and styles have received help from SEC. "I'm happy to support more niche genres, like point-and-click, as well as 'easier' prospects such as RPGs." says Elliott.
SEC is of course looking for exciting concepts that garner a positive response on their Website. Location also factors into decisions. "We look at where teams are based," says Elliott. "I want to make sure we can support developers who might not have a lot of other options to get to market, based on a lack of publishing presence in their region."
Raw potential of a development studio is also an important factor. "I look at what a team might go on to do in the future – can we help to get them through their first game and onto that next one which might become a world-beater?" says Elliott. "Look at Hello Games, debuting with Joe Danger and then moving on to the E3-headlining No Man's Sky."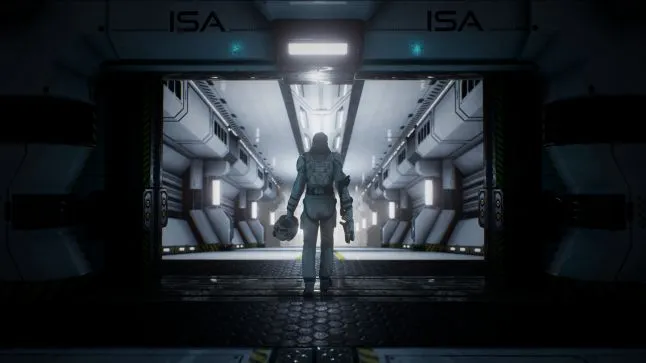 The Turing Test by Bulkhead Interactive of Derby, UK
Developers looking for something more than just exposure on the SEC site will need to provide a detailed pitch that captures the concept of their game, and how they plan to make it. "At the very least, I'd expect to see mock-ups of final quality and a production schedule detailing exactly how they'd plan to get there." says Elliott.
SEC'S TIPS FOR MARKETING YOUR INDIE GAME
Elliott stresses that no one thing is always going to work in promoting games. What worked years ago, or even months ago, may not work now. A failure to adapt can seriously harm the chances of your game getting made.
One example he cites is the prevalence of box art being used to promote a game, even as boxed retail copies become almost unheard of in the indie game scene.
"For the Collective platform, or even Kickstarter, developers create box art for their lead image instead of focusing on the much more important task of finding the best, most exciting and representative in-game screenshot," says Elliott. "Unless you have an established logo/character/art style that people will recognize, even the finest designs become largely irrelevant next to a good gameplay image."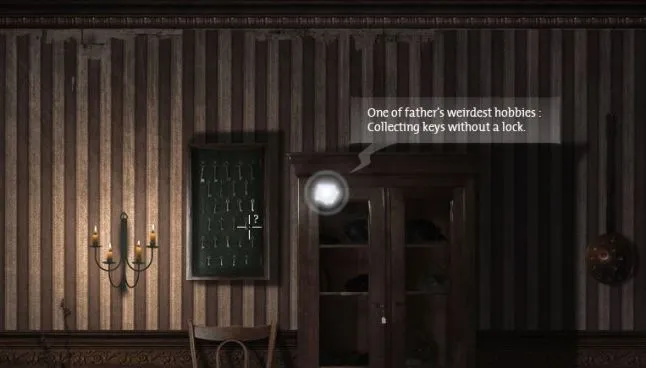 Goetia by Sushee game studio of Lannion, France
Another tip: a promotional video should get to the gameplay in ten seconds or less."We see a lot of teams craft long introductions, with artwork and slides of text, in order to build up a narrative before going anywhere near gameplay," says Elliott.
"In reality, you probably have about 15 seconds to sell your actual game to potential backers... if that. The vast majority aren't interested in your story, at least not until they know what kind of game you're actually making – and that means moment-to-moment gameplay."