Valve has accidentally lifted the lid on its updated Steam Broadcasting service Steam.tv.
As reported by CNET and confirmed by Valve, the company unwittingly made a behind-closed-doors test feed public on the Steam.tv website, showcasing the platform to the world.
In a statement given to The Verge, the company said it was "working on updating Steam Broadcasting for the Main Event of The International, Dota 2's annual tournament," when it inadvertently made the feed public.
Although the feed has since been yanked down, the folks over at CNET managed to grab some screenshots (like the one below) and tinker with some of the features on offer.
From what they saw, it looks like the work-in-progress platform will serve as a space for Steam users to hang out and watch game broadcasts, with an expanded user interface and the integration of Steam Chat and video chats giving it a social edge.
Build-in voice chat has also been packed in, though it only appeared to be supported in Google Chrome during the test.
The current iteration of Steam.tv also seems to be restricted to web browsers, with any attempts to access the platform through the Steam desktop app proving fruitless, while the CNET crew were also unable to start their own broadcast during the test.
Given we've only seen a small snippet of Steam.tv in action, it's hard to draw any conclusions about the final product. Still, it'll be interesting to see how it develops in the long-term, and whether it'll eventually emerge as a competitor to other major streaming platforms like Twitch and Mixer as some are expecting.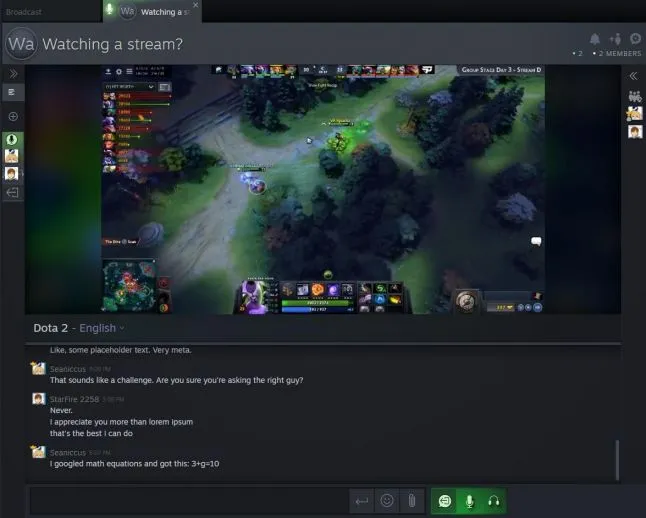 Thanks to Sean Hollister/CNET for the screengrab