Today's video games are getting more immersive, developers are getting more innovative and there's no doubt about it: Canada is a great place to be if you want to be part of all the excitement. Along with being home to a number of international companies such as Ubisoft, Electronic Arts, Eidos, Activision, Square Enix and Warner Bros. Games, a growing ecosystem of local indie developers is shaping the future of the industry.
Employing about 16,000 people in hundreds of companies, Canada's video game industry directly impacts the country's economy to the tune of $1.7 billion -- no small number.
So let's take a tour across Canada to hear about a handful of the current standouts.
Saskatchewan
Based in Saskatoon, Alientrap Games is a team of two core developers -- artist Jesse McGibney and programmer Lee Vermeulen. They say their focus is on "innovative art and gameplay" -- with the goal of making products standout immediately to players: and they certainly do.
The company has released two successful games -- Capsized for Steam has sold 80,000 copies and is now being released as an iOS title. And Nexuiz, first released in 2005 with continued updates since launch, has been downloaded more than six million times.
But Alientrap's newest and most ambitious project is the highly visual and much-talked about Apotheon. Teleporting the player into a beautiful ancient Greek world, this action-packed game is set to be released mid-2013.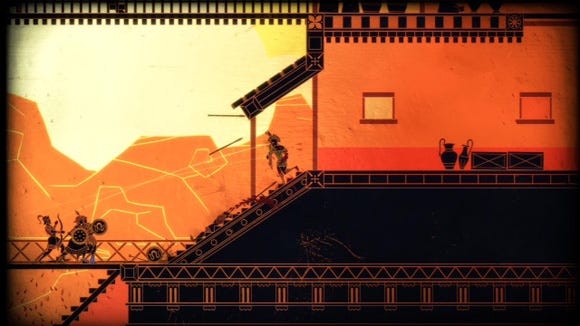 Ontario
Our next stop is Ontario, which hosts the greatest number of micro and small gaming companies, and employs about 2,600 people. Here, Toronto's DrinkBox Studios Inc., is wrapping up development on Guacamelee!, a Mexican-themed metroidvania-style action-platformer coming out for PlayStation 3 and PlayStation Vita.
With funding from the Canada Media Fund (CMF) -- funding programs administered by Telefilm Canada -- and the Ontario Media Development Corporation's (OMDC) Interactive Digital Media Fund, Guacamelee! is also a finalist at this year's Independent Games Festival (check out the company's hilarious profile of the game here).
DrinkBox has a strong history of success since its founding in 2008. Its first title was Tales from Space: About a Blob, and the company later partnered with Sony to release the game on the PlayStation Network under the Sony Pub Fund program. The follow-up game, Tales from Space: Mutant Blobs Attack was a launch title for the PlayStation Vita, in addition to other platforms.
Quebec
The hotspot in Canada's game development industry, Quebec houses 86 companies and has an annual growth rate of 16 per cent (slightly above the industry average). Here, Montreal's Compulsion Games has grown from just one person with an idea to a small independent studio with about eight full-time staff.
Compulsion's big game right now is Contrast (funded by the CMF), set in a novel "world of shadow, light and intrigue," it invites the player to become "Dawn," an enigmatic young lady who can turn into her shadow at will. One of the first 20 games accepted on Valve's Greenlight player polling service, Compulsion secured a distribution agreement with Valve for Steam and is set to release the imaginative game in the coming weeks.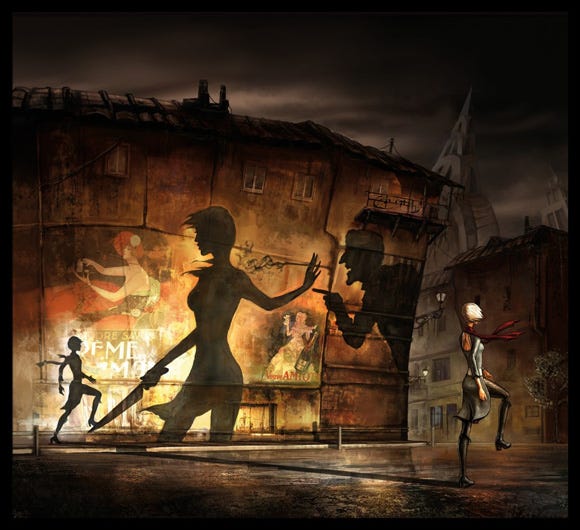 "Like J.J. Abrams, we're big on the power of mystery," reads a Q&A on Compulsion's website. "We're also intrigued by the notion of dreams, thoughts and virtual data. Somewhere within the blending of those concepts lies our universe."
Compulsion has also participated in the development of products such as Darksiders 2 (Wii U), Dungeons & Dragons Daggerdale (PSN, XBLA, Steam) and Arthur Christmas (iOS).
Quebec is definitely a breeding ground for creativity and innovation for the video game industry and another great example of this reality is without a doubt Minority, the father of the now famous Papo & Yo. Strong of the overwhelming success at GDC 2012, the studio is coming back this year around to expand the Papo & Yo experience to the Steam platform.
East Coast
And we certainly can't forget our east coast friends, a burgeoning scene for Canadian game developers.
Here, Other Ocean Interactive is making waves. With studios in Prince Edward Island and Newfoundland, the company works on a long list of games for multiple platforms including Xbox 360, PlayStation 3, PC, iOS, Android, Nintendo DS, Wii, and more.
Most notably, Other Ocean was showcased on the international stage when it was chosen by Sega of America to develop Super Monkey Ball, a prototype for Apple's globally covered press event -- the iPhone Software Roadmap. Other Ocean also developed one of the first games for Windows 8: Gunstringer: Dead Man Running for Microsoft Studios -- one of the top paid games in the Windows store.
Other Ocean also developed Puffins: Island Adventure, and is currently developing another original product: Powder Trails.
Among its many awards, Other Ocean was recently recognized in Develop Magazine's Develop 100, making it one of the top 100 most successful game development studios in the world.
Who are you watching in 2013?
And this really is just the tip of the iceberg.
Telefilm Canada supports dynamic companies and creative talent across Canada and around the world, and the success stories just keep coming. A hotbed for multiplatform activity, Canadians have been involved in many internationally renowned titles such as Mass Effect, FIFA, Deus Ex, Assassin's Creed, Spiderman and many more.
This year at GDC 2013's Canadian Video Game Showcase, we are proud to support 22 different Canadian studios through our promotional initiatives, which you can all discover here.
Which Canadian studio will you be watching in 2013?
Statistics for this article were pulled from the Entertainment Software Association of Canada's Essential Facts 2012.