With eSports reaching broader and broader audiences, developers now need to consider developing competitive leagues to ensure longterm player engagement.
In the last year, collegiate eSport leagues and organizations have taken more and more of the spotlight as tournaments like Heroes of the Dorm are broadcast on ESPN, and UC Irvine announced a scholarship for League of Legends players. It's a path for growth in eSports that creates new opportunities for young streamers and commentators, and helps the field expand by providing a new cycle of tournaments and players to follow, much as the way the NCAA augments coverage of traditional professional sports.
With more games like Overwatch attempting to muscle into the eSports industry and games like Rocket League parachuting in as spectator-friendly smash-hits, collegiate leagues may be a sector of growth for many companies trying to build competitive franchises out of its multiplayer games. Riot Games, which hosted the uLoL Campus Series finals at PAX East last month, has built its collegiate league out of a network of student-run school clubs, which have grown from local tournaments to an organized championship.
At the finals in Boston, we sat down with Riot's competitive programs specialist Michael Sherman, himself a former member of those student-run clubs, to discuss the foundations of Riot's collegiate program, the challenges it faces in maintaining a stable organization, and where it might grow after 3 years of major collegiate tournaments.
Why collegiate eSports at all?
It goes without saying that the idea of going to college to play video games may sound slightly counterintuitive on the surface. As Sherman describes it though, Riot's involvement with creating a collegiate league began on the back of its club-support program, which itself began in response to students organizing its own clubs to climb the ranks of League and watch LCS tournaments together.
"In 2012, when Riot started its first collegiate program it was very much about sending extra swag we might have left over from PAX to college students who are organizing on campus," says Sherman. "In 2014 we took our first step into collegiate eSports by taking all these community tournaments and adding a Riot layer on top of it where we took the winners of all those community tournaments and invited them to the first North American Collegiate Championship."
Sherman says the last few years have been about building up those collegiate tournaments and making them into more and more of its own event, as kind of a parallel entertainment series to the main LCS competition. Sherman says the goal has become not to create a funnel or extension of the pro league, but to expand League of Legends as a sport and an ecosystem. "No one would ever look at Little League and say 'Little League is about powering Major League Baseball.' It's about having different levels of play."
This means Riot focuses some of its efforts on working with players and professors to maintain opportunities for players and ensure they can balance time spent playing League with time spent on classes, as a practice schedule for 30-40 minute games of League can rival the practice time for other sport activities. In order to receive some of these fabled scholarships or participate in the championships, students do need to maintain a GPA requirement and communicate with Riot about its class schedule to create minimal interference with competitive play.


The hurdles you can't just flash over
Discussing the actual operations of the uLoL championships, Sherman brings up major points that companies building collegiate championships need to consider when diving in—the first is that despite Riot's major event production arm, building out a collegiate league does mean growing the company without much resource overlap.
"We definitely have to keep expanding our resources," he explains. "The biggest thing we're leveraging from the rest of Riot is bringing in a lot of the LCS casters. That is definitely a very shared resource right now. Everything else out here is a completely separate team."
On top of that, Riot's had to decide how many teams to invite into the uLoL championships in order to begin producing broadcast and video content comparable to what it produces for the LCS. In 2015, 1600 teams competed in the North American Collegiate Championships, but in 2016, only 32 teams entered in order to properly support all participating schools.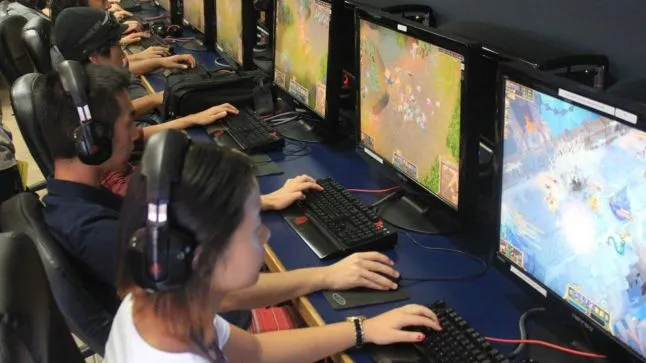 The biggest fundamental challenge though, Sherman says, is helping students just get support from their school. "University of British Columbia and Robert Morris were kind of an anomaly," he says, referring to the two uLoL finalist schools, who both publicly supported their players on the path to Boston in their school newspapers and on campus. "Those were great examples, but there are over 2000 higher learning institutions in the United States and Canada, so the biggest struggle is how do we distribute those learnings and opportunities to all schools?"
Sherman points out that the school-backed scholarship programs, like UC Irvines, do offer a leg up in getting publicity, but their biggest successes still tend to mirror the NCAA's membership, since both leagues favor schools that do well with bigger players.
The future of Riot's collegiate program is yet to be seen, but its principles in supporting player clubs on universities makes for a unique founding principle that can serve as a benchmark for other competitive games. Sherman's biggest advice for other companies is to above all else, think of accessibility. "How do you get players excited and help them find their home on campus? If you attack collegiate, think big, and look to drive something that lasts for generations."